Oh hello, how was your weekend? Mine was very meaty and gritty, let me explain! First up, I had to, ahem, knock out Cross Fit Games Open 16.1 Workout. And, when I say "knock out" I mean muster up every gram of grit I have to lunge around with a really-heavy-to-me 65 lb. overhead bar. Seems everyone else was worried about the Chest-to-Bar Pull ups in this WOD which I nailed unbroken (need to have some silver lining in the recap).However, the Achilles heel of my scrawny rear is any task that requires more butt strength than getting up off the couch. I kid, but still.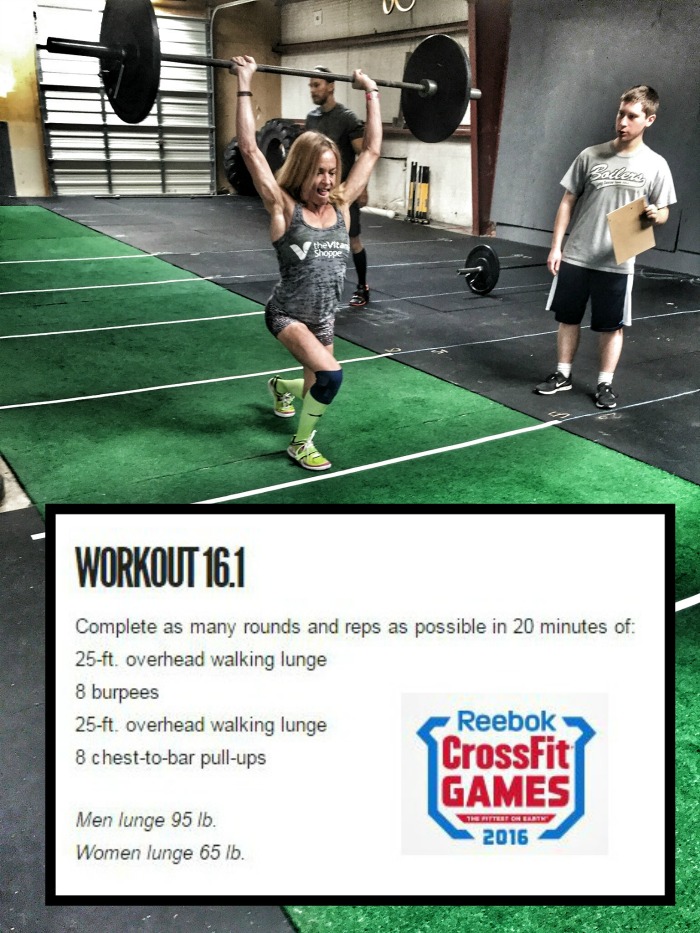 In the end and with many rest breaks, I lunged 275 meters with more than half of my body weight above my head  (tongue out!). . . at the finish of one set I half dropped the bar on my head. That hurt. As I bragged mentioned, I killed the Chest-to-Bar Pullups and the positive visualization of whipping those out is what would get me through the last few lunges in each round.  And, the burpees – well, they were burpees. One young beast of a girl at the gym scored nearly double to me – so awesome, so humbling!  Right now I am hanging at 14h place in my age group for the South Central states region (and will surely drop significantly by Monday night when all scores are reported), I'm really happy that I challenged myself to do something that was out of my comfort zone. That's what it's all about, right?!
So, I rarely write a race or workout recap without also including a recipe –for me the love of food and fitness are forever entwined.  So, anticipating my fatigue from the CrossFit 16.1 WOD, I knew I was going to need a protein-rich meal to bring the old bod back to life. In the morning before heading out, I threw some beef short ribs and a bottle of beer in the slow cooker to work their magic. To prep dinner, I only needed 10 minutes to whip up some grits and toss a salad – thank you Crock Pot for doing all the heavy lifting at dinner!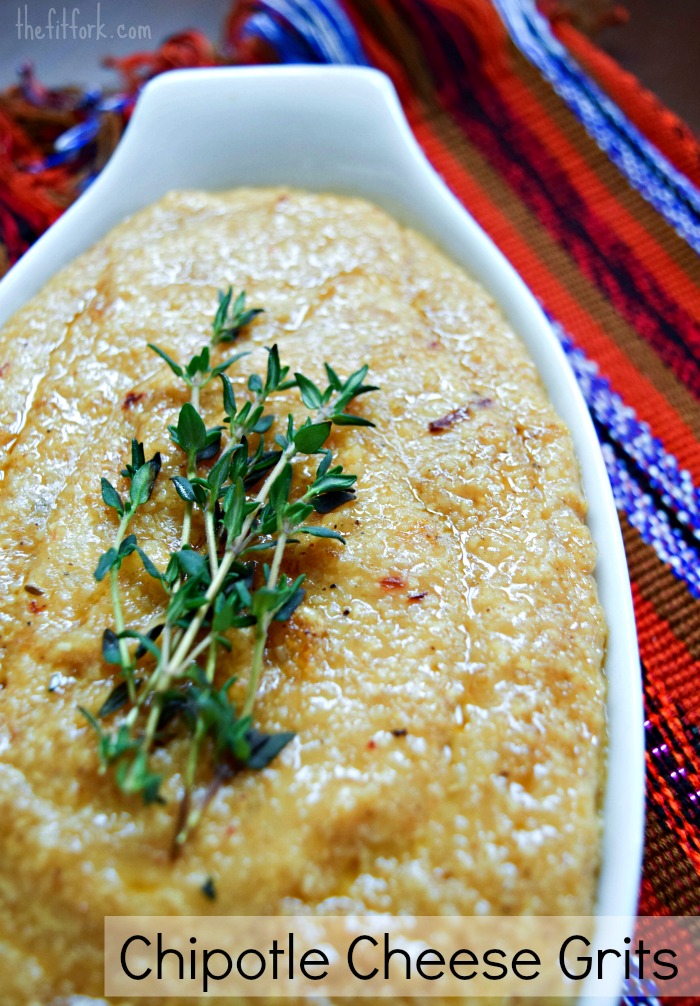 Hope you enjoy this recipe for SHINER BOCK BEER SHORT RIBS WITH CHIPOTLE CHEESE GRITS – I originally created it for the Texas Beef Council – head on over there if you'd like to learn a little more about this cut of beef or get my useful slow cooker tips. It's a super easy and forgiving recipe that will pamper your primal meat cravings without any fuss. Not normally on my diet, the Chipotle Cheese Grits were a delicious treat . . . and using some of the beef liquid reserved from the Crock Pot complemented the peppers' smoky heat and kicked up the flavor of often bland grits into beast mode!  And, the ribs were literally fall off the bone tender which I feel was somewhat metaphorical for the state of my muscles.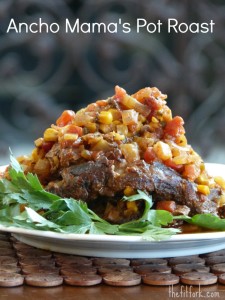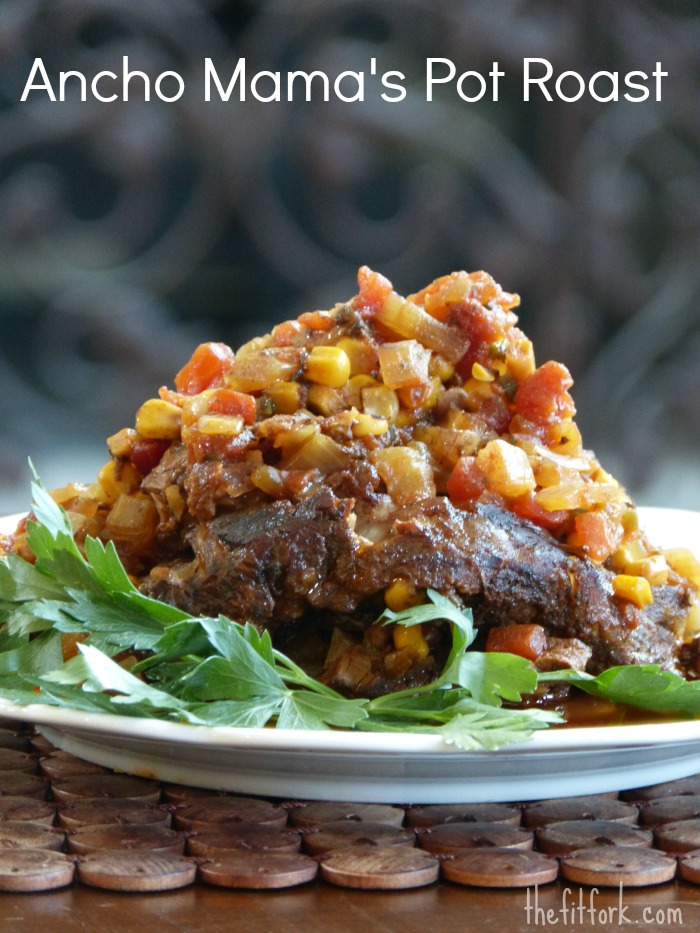 If you are looking for another beef slow cooker meal,with Texas flair, check out Ancho Mama's Pot Roast —  cook up a chuck roast and serve over potatoes, in tacos or on a salad.
So, did you break a sweat in the CrossFit Games Open WOD 16.1 ? Have you ever eaten or made beef short ribs? Please share in the comments below – XOXO, Jennifer 
For Short Ribs in Slow Cooker
For Chipotle Cheese Grits
Rub olive oil in bottom of skillet, bring to high-heat.

Pour Greek seasoning into shallow dish and roll each short rib though to coat.

Add seasoned short ribs to skillet, searing quickly for about 30 to 60 seconds per side. Remove from heat.

Add broth, beer molasses, vinegar, onion powder, garlic powder, thyme, salt and pepper sauce to slow cooker, stir to combine.

Add short ribs to liquid and place lid on slow cooker. Cook on low setting for 10 to 12 hours.

Ten minutes before serving, remove 1 cup of strained short ribs cooking liquid from slow cooker, add to medium pot.

Add water, salt and chipotle in adobe sauce to pot and bring to boil over high heat. Reduce heat to medium and add instant grits, stirring frequently for 8 to 10 minutes or until thickened.

Remove pot from heat and cheese, stir until combined.

To serve, make a pile of grits and place a short rib on top. Present with strained short rib juice, if desired.