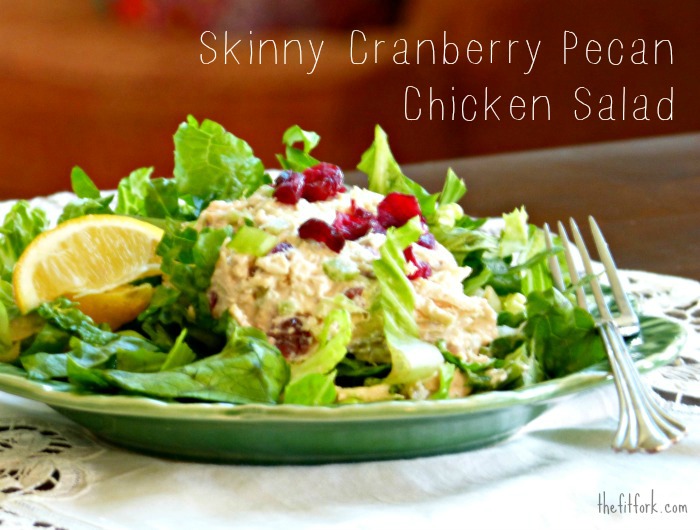 I love chicken salad. Cool, creamy and packed with lean protein, chicken salad is a go-to meal on my family's overscheduled evenings. With multiple obligations that have us crisscrossing each other's paths, I make dinner less stressful and more healthful (avoiding fast food) by whipping up a big batch earlier in the day, plate it up on lettuce and leave waiting in the fridge for self-serve meals as people arrive home.
Unlike deli chicken salads, my recipe for Skinny Cranberry Pecan Chicken Salad is much friendlier on your figure. No-fat Greek yogurt replaces most of the mayonnaise used in traditional chicken salad; just a bit of reduced-fat mayo is added in for the familiar flavor. Dried cranberries add a hint of natural sweetness and toasted pecans give a satisfying crunch!  Serve on lettuce (my favorite way) or sandwich between bread, dollop atop crackers or roll up in a wrap.
Skinny Cranberry Pecan Chicken Salad Recipe
4 cups shredded, cooked chicken breast
2/3 cup diced celery
1/4 cup green onions, sliced (including tops)
3/4 cup dried cranberries (no sugar added)
1/2 cup pecans, toasted
2 tablespoons reduced-tat mayonnaise
6 ounces 0% fat plain Greek yogurt
2 teaspoons lemon juice
½ teaspoon dry mustard powder
Salt & pepper to taste
Romaine Lettuce, chopped
Add first 9 ingredients to a large bowl, and stir with a fork to combine. Add salt and pepper to taste.
Refrigerate for 30 minutes to overnight before serving. This gives the flavors time to mingle.
Serve over a bed of romaine lettuce.
Serves 6.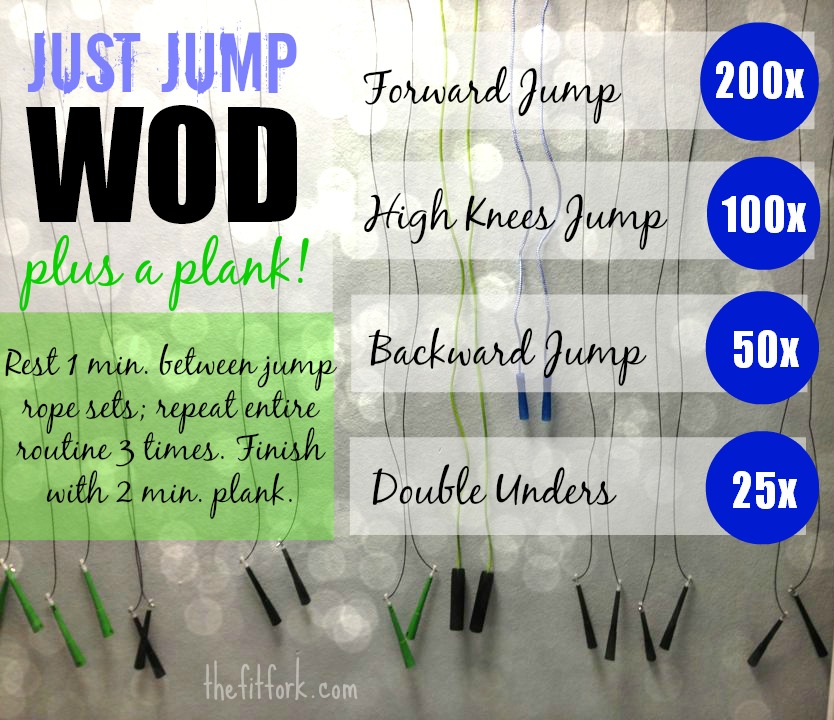 Now that you're fueled up with a healthy salad topped with Skinny Cranberry Pecan Chicken Salad, you'll have plenty of energy later in the day to knock out my "Just Jump & Plank" WOD I created for Core Power. All you need is a bit of space and a jump rope and you'll be getting a great cardio workout along with some core-strengthening action. Have fun!