This post contains content sponsored by the Organic Trade Association. The opinions expressed in my post are my own. For more information on Organic Trade, visit the GROorganic website. 
Do you purchase organic foods for your family? Read on. Looking for a larger variety of organic food in the marketplace? Read on. Wish you could afford to include more organic in your diet? Read on. Get confused about food labeling? Read on. Not sure what the hullabaloo is with organic food? Read on, read on, read on. I have good news from GRO Organic that requires your action.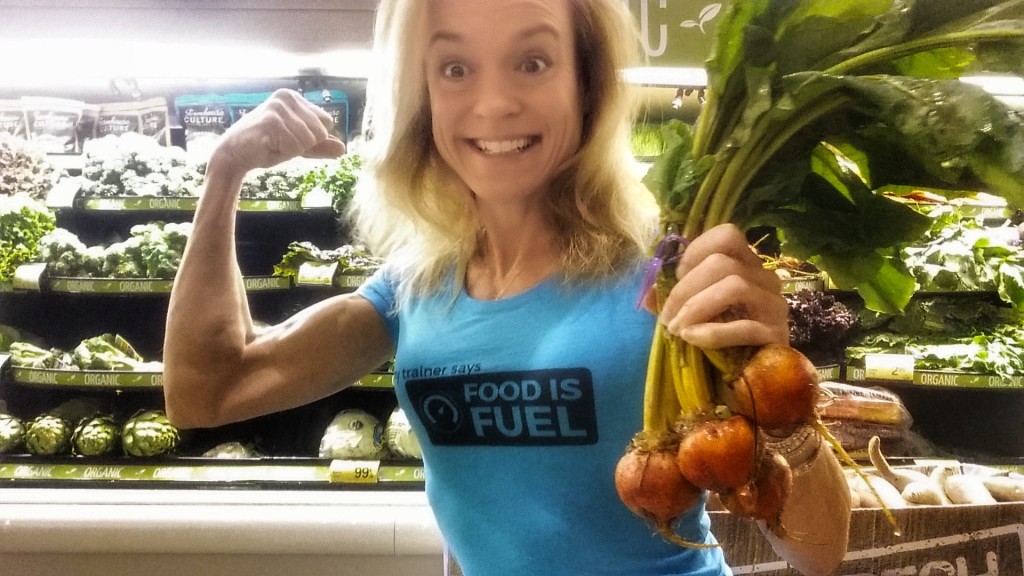 Before I get on to the important news that I need help with, let me give you my mindset on eating organic. ** I eat organic when I can, in a perfect world I would be a 100% consumer of organic foods. I think, in general, it's better for the planet and better for my body (since I see use food as fuel for performance). But, it's so expensive to load my training diet an feed my family with three teenage boys strictly organic foods. Plus, I can't always find the organic ingredients I want for my recipes at local markets. In terms of produce, I typically prioritize my food budget so that I can avoid those most contaminated with pesticides and herbicides, etc. I purchase organic proteins when they are on sale, but otherwise I can't typically justify the expense of my kids' college educations. I hoard stock up on organic pantry items when they are on sale. I wish I wasn't limited by these financial and availability concerns in the organic marketplace. **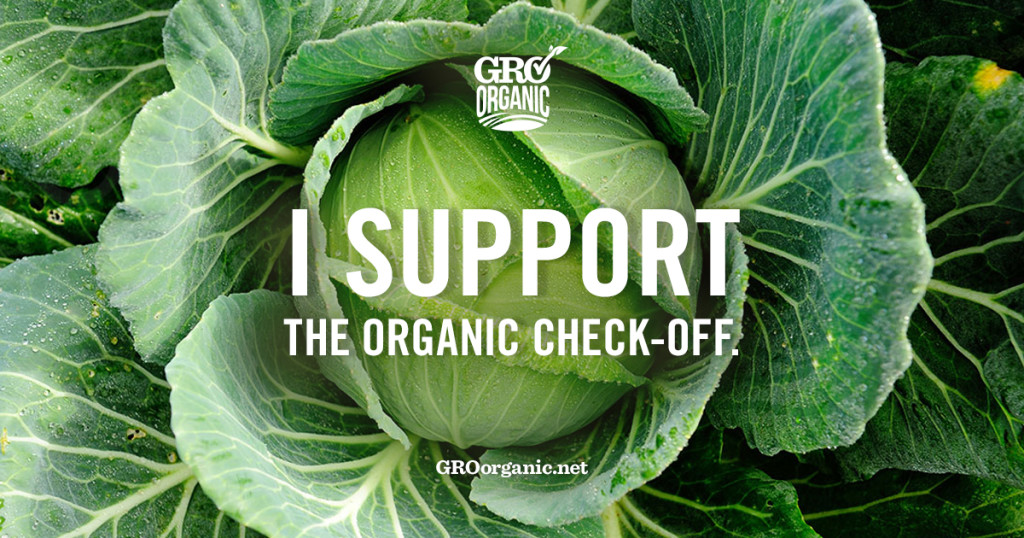 But, soon (hopefully with your help) financial and availability obstacles in the organic marketplace won't be a concern for me . . or you. The good news is that the Organic Trade Association has petitioned the USDA for an official "check-off" program. Nearly all the food commodity boards, associations, councils, etc. have "check-off" programs to help fund technical assistance to producers, scientific research, educational outreach programs, consumer promotion and more.  You might recognize their work best by the catchy yet fact-furthering marketing campaigns – "Got Milk?", "Beef it's What's For Dinner" and "The Incredible, Edible Egg" jump to mind. But, to date, there is no such program to support farmers and producers in the organic industry.
However, if enough positive petition comments (from people like us!) are received in support of a GRO Organic Check-Off Program, it will become a reality! An Organic Check Off board would be established with an equitable mix of producer, handlers, and regional members along with a few USDA-selected representatives to help ensure an equitable mix of leadership and that farmers' interests (and consumer interests) are protected over corporate strategies. DO NOT MISS THE ORGANIC CHECK-OFF WIDGET at the bottom of this post, it only takes a few minutes to let your voice be heard.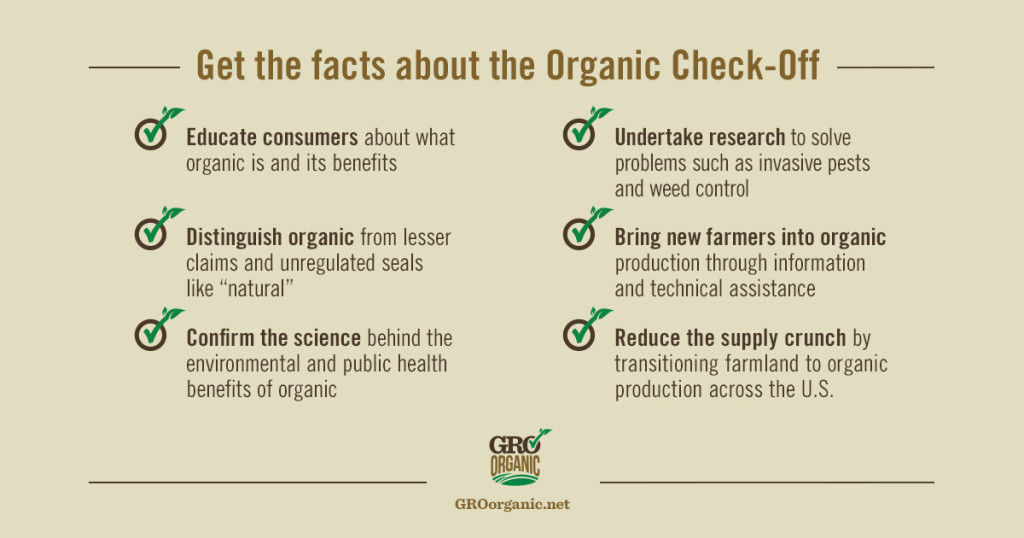 What Does the Proposed Organic Check-Off Program Have the Ability to Do?
Ultimately, expand organic farms and organic production in the U.S.
Represent all sectors of Organic including produce, dairy, livestock and packaged consumer products bearing the "Certified Organic" label . . even wine!
Reduce the amount of organic being imported into U.S. (99% imported right now).
Creation on an unfractured organic supply chain to improve availability and drive down cost.
Fund critical agricultural research for organic farming across a variety of issues.
Provide technical assistance to traditional farmers converting to organic.
Promote environmentally-friendly ways of farming that don't use chemicals.
Provide education to consumers on the topic of organic (what it is and isn't) and help navigate labeling.
Encourage and nurture innovation in the organic industry
How is the Organic Check-Off Program Funded?
If the Organic Check-Off Program moves from petition to reality, it is estimated to receive $30 million per year in funding assessed from organic farm. The programs is not funded by taxpayers like you and me, nor is it a sales tax tacked onto purchases. Only producers, handlers, processors, and retailers in excess of $250K in revenue will be subject to assessment, those smaller organizations can voluntarily opt into the program – as I bet they will, once they see the real benefits to their bottom line. Yes, finances can be tight in farm life, but the assessment is surprisingly low. For example, a farm with 100k in profits would just pay $1k per year. Many skeptics will assume that assessments will just be passed on to the consumer via higher food prices. However, this program is designed to boost overall organic production in the United States which should, in fact, lower prices.
Why I Support the Organic Check-Off Program:
Pin this!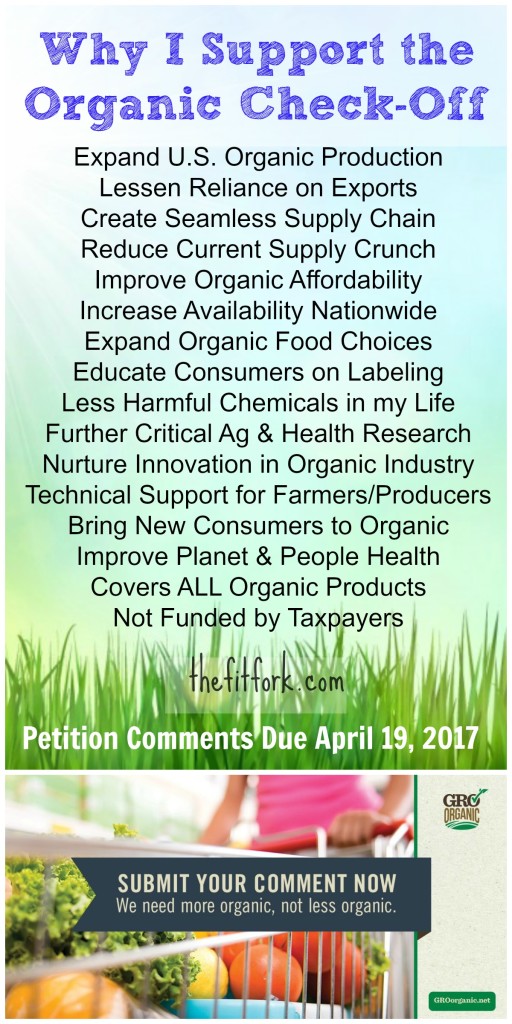 Also, the post at Mamavation.com that further outlines this exciting news in the organic community in more detail and more eloquently than I have, so check it out– Want More Affordable Organic? Here's What to Do.
Please join me in supporting the Organic Check-Off Program and creating a marketplace where organic produce, dairy, meats and packaged consumer goods are more affordable and accessible for our families. The USDA has extended the Organic Check–off public comment period to April 19 . . . take a minute to get your comment in today!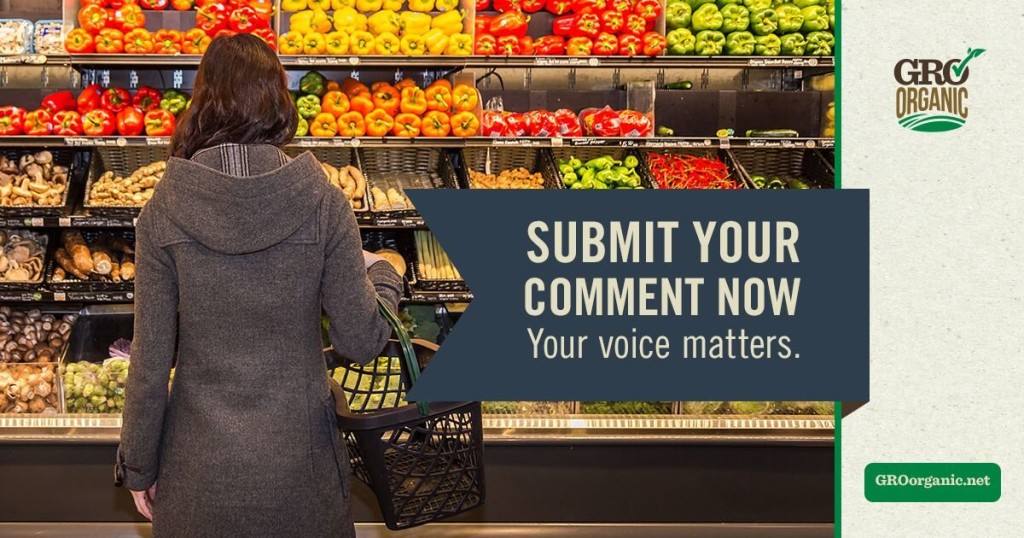 Did you sign the petition with your comment? What are your barriers to eating more organic? Do you have a catchy slogan better than my National Dairy Council copy-cat, "Got Organic?" Please share in the comments – XOXO, Jennifer