Disclaimer: Butter and sugar were used in the making of these cookies, it's not your typical recipe at The Fit Fork! But, when friends and family who are dear to me, gather near to me during the holidays, I loosen up the reigns a little. Trust me, these cookies taste as insanely delicious as they look – actually even better! The mischief-makers merry-makers at my house have voted them the best darn chocolate chip cookies EVER! You'll need to to log some extra miles to earn a couple of these indulgent cookies . . . .or, just relax and enjoy some well-earned splurges of the season.
While I try to eat healthfully most of the time, I can't say no to a treat every now and then – and especially around Christmas. I tried to give up chocolate once, but I'm no quitter! Last year, my no-holds-barred chocolate goodie was Mint Chocolate Crinkle Kiss Cookies, a bona fide hit with the kids, hubby and ole St. Nick. This year, Santa requested his old-school favorite cookie be waiting by the chimney – chocolate chip! Better than the cookies from Toll House or even grandma's house, these Best-Ever Chocolate Chip Cookies will rock your candy cane socks off!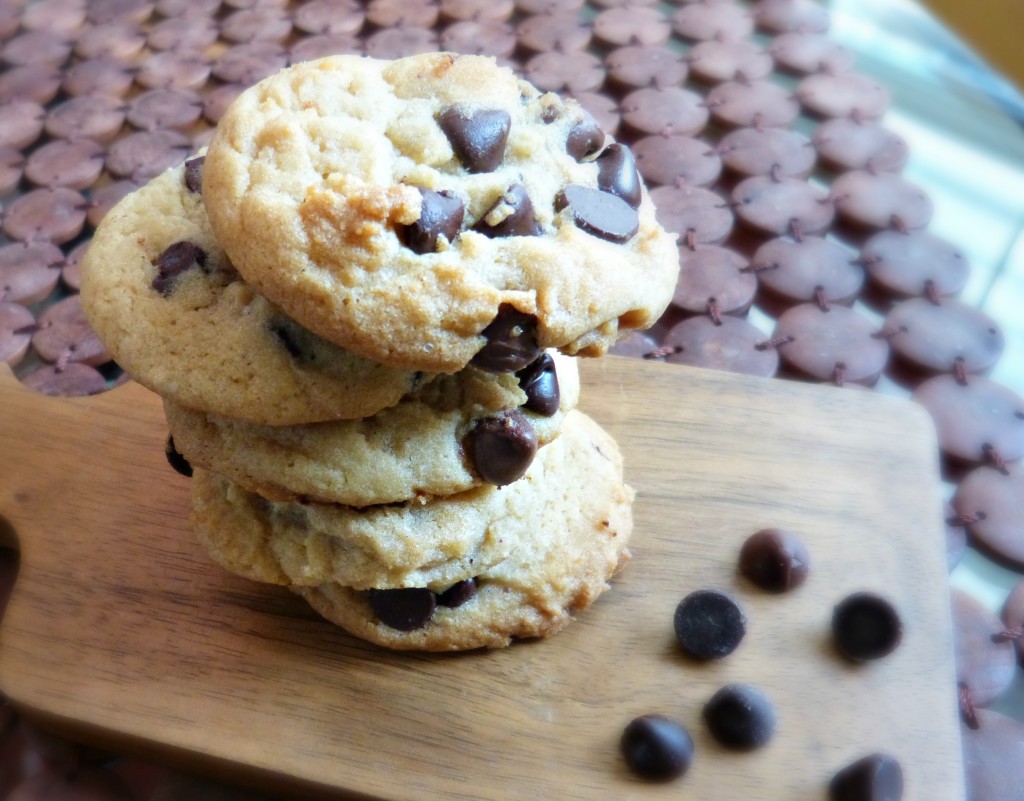 Best Ever Chocolate Chip Cookie Recipe
2 sticks butter, softened
1 cup packed brown sugar
3/4 cup granulated white sugar
2 large eggs
1 teaspoon vanilla
1 teaspoon salt
1 teaspoon baking soda
3 cups all-purpose flour
1 12-ounce bag dark chocolate chips
Pre-heat oven to 350 F degrees.
Place softened butter in bowl of mixer. Add sugars and beat for several minutes until creamed. Add eggs, one at a time until incorporated.
Add vanilla, salt and baking soda and mix until incorporated. Add flour 1 cup at a time, beating until mixture is cohesive. Add chocolate chips and mix in with spatula.
Shape into 1 ¼" balls and place on ungreased baking sheets. Bake in 350 F degree oven for 12 – 13 minutes or until turning light golden brown.
Remove from oven and place cookies on cooling rack.
Makes approximately 6 dozen cookies.