It happened, I turned 50 years old today! No biggie, in fact I embrace it – it took half a century to get this awesome (haha)! While my speed has slowed and my recovery time has doubled, I may be at the best place ever in my fitness journey. I'm not obsessed, I'm not a slave to my watch or training plan, I'm not trying to prove myself. I still strive to be the best I can, but I also focus more on balance, fun, rest and recovery so I can keep on doing all this for another 20, 30, 40 years! 
In honor of my birthday, some of the great sponsors and brands I work with are letting me treat one lucky winner to the running/fitness things I can't live without. This giveaway includes everything from running shoes and compression socks, to coaching and mobility gear – oh, and sports nutrition, wellness products and healthy snacks. Read on to find out more about this running giveaway and how to enter!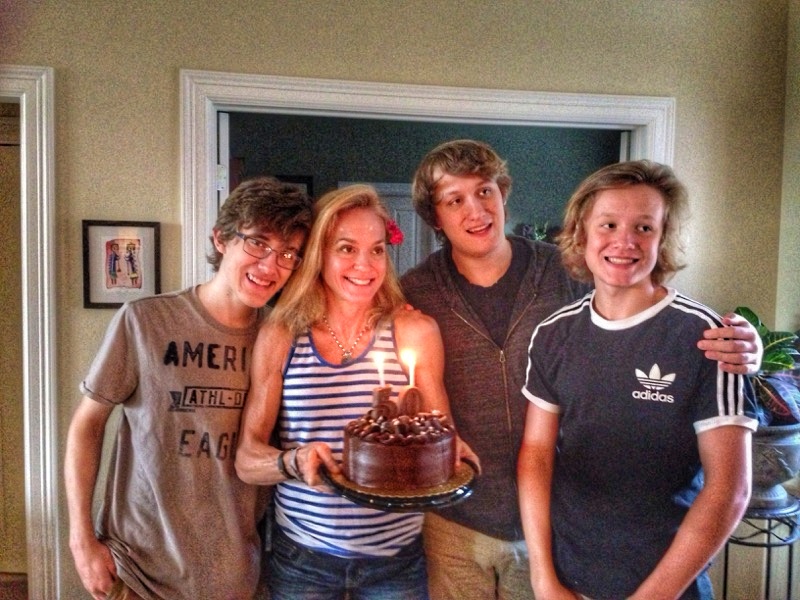 Below is a description of everything in my "Still Running Strong" Giveaway. Read all the product details, or JUMP TO THE ENTRY FORM
ALTRA RUNNING: Altra has been keeping my feet happy, healthy and hauling across every terrain (road, trail, OCR course) with their full line of shoes. With a cushioned Zero Drop™ platform and FootShape™ toe box that allow feet to remain in a natural, relaxed position, Atra shoes are have also helped keep me injury pair and I have loved every pair I've tried during my 5 years as an ambassador.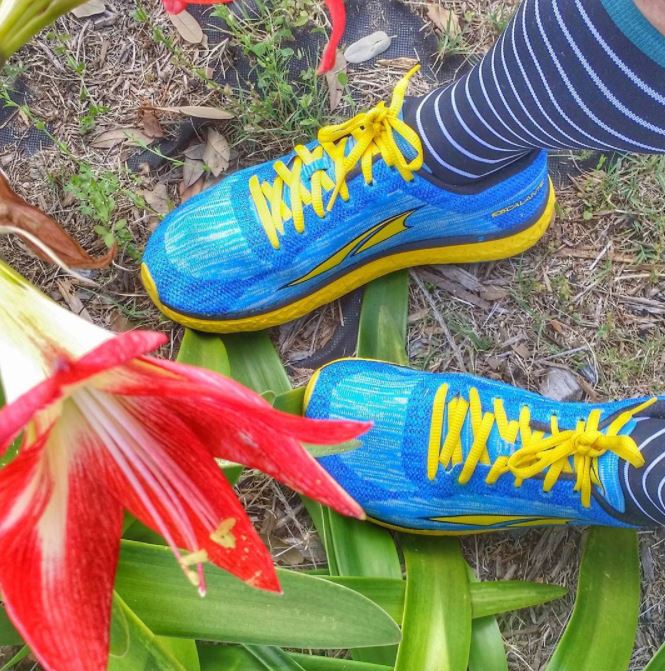 My latest infatuation is with the Escalante, a moderate-cushion but still super light feeling shoe with a fast ride and great feedback from the ground. The knit sock-like upper feels so awesome, like it's hugging my foot with just the right amount of pressure on the instep. These are perfect shoes for the road, from long runs to racing! Winner gets to pick male or female version and color (as available).  Included in the giveaway is winner's color choice of the Escalante (in Men's or Women's) These go for about $130 online and in stores.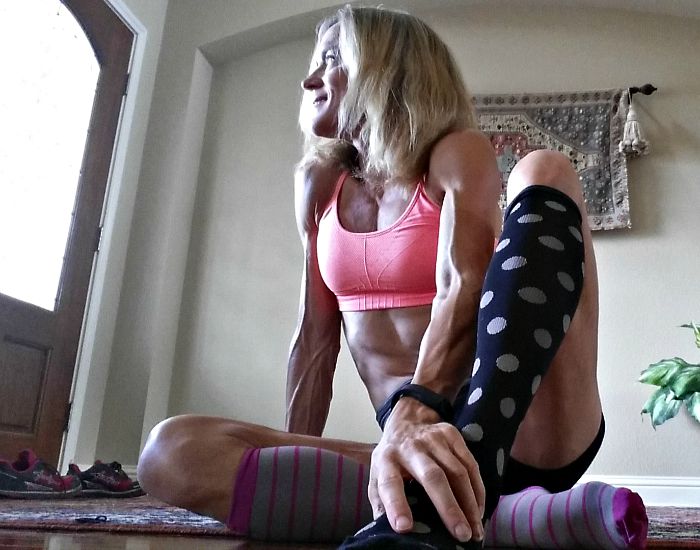 VIM & VIGR COMPRESSION: If you follow my Instagram account you've likely noticed me wearing knee-high compression socks .  . . all the super cute ones are from here! They put the style in compression socks and make types great for running, gym, travel, work . . . or just kicking around Included in the giveaway is winner's choice of stye and color (Men's or Women's). These go for about $35 a pair.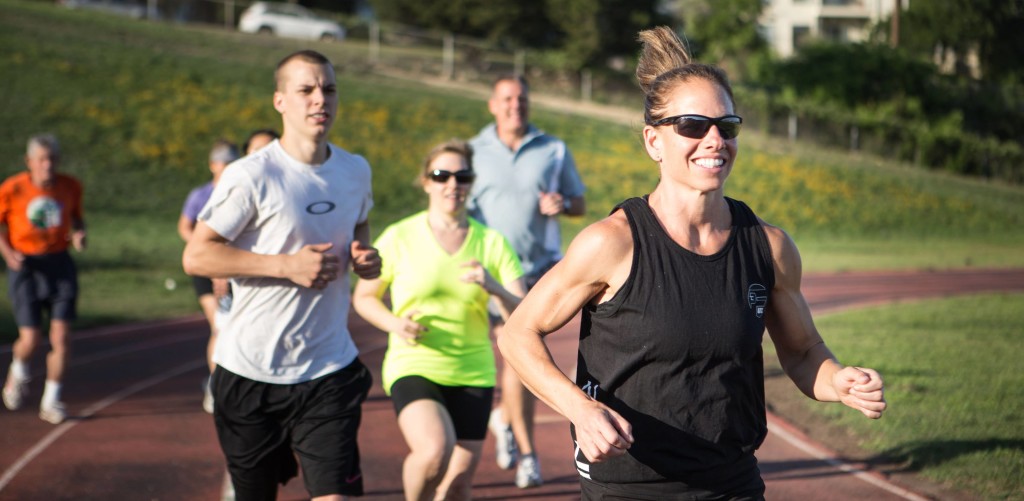 RUNRX: I owe much of my success as a master athlete to my good friend, Valerie Hun of RunRX. Over the course of 8 years, she has improved my strength through her CrossFit coaching (where she was a Head coach for CrossFit Endurance) and tweaked my running form via PoseMethod® where she achieved Master Coach status in 2012 (but has coached Pose Method since 2000). She has coached athletes (from newbie to elite) in every distance from 1 mile to 100+ mile ultras and sprint to IM triathlons. She offers online video running form analysis and training plans, and both are included in the giveaway – and approximate $150 value.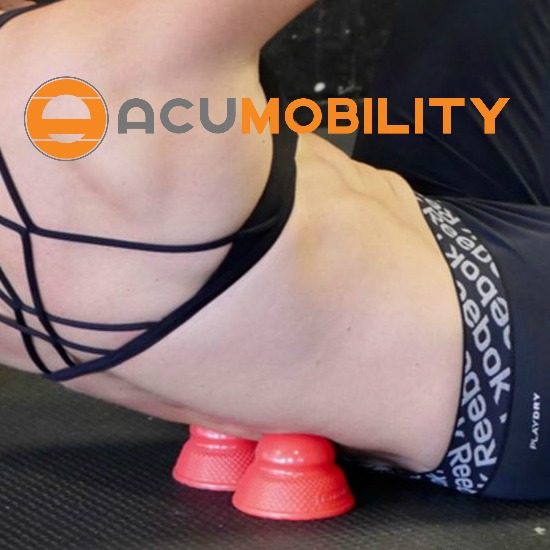 ACUMOBILITY I'm an ambassador for this mobility company and they have literally kept my butt, back and shoulders in the game. They've also recently partnered with Spartan Race, so exciting! They make several products for trigger-point release, and my giveaway today includes a PAIR of Mobility Balls, level 1. I love how the flat base keeps them from sliding around on the floor or wall while in use. If you ever want to try any of their other products (like the really awesome Eclipse Roller) use my discount code ACUMOBFITFORK1 for 10% off items in cart. This giveaway includes a pair of the Spartan Race-branded Mobility Ballas, a $50 value.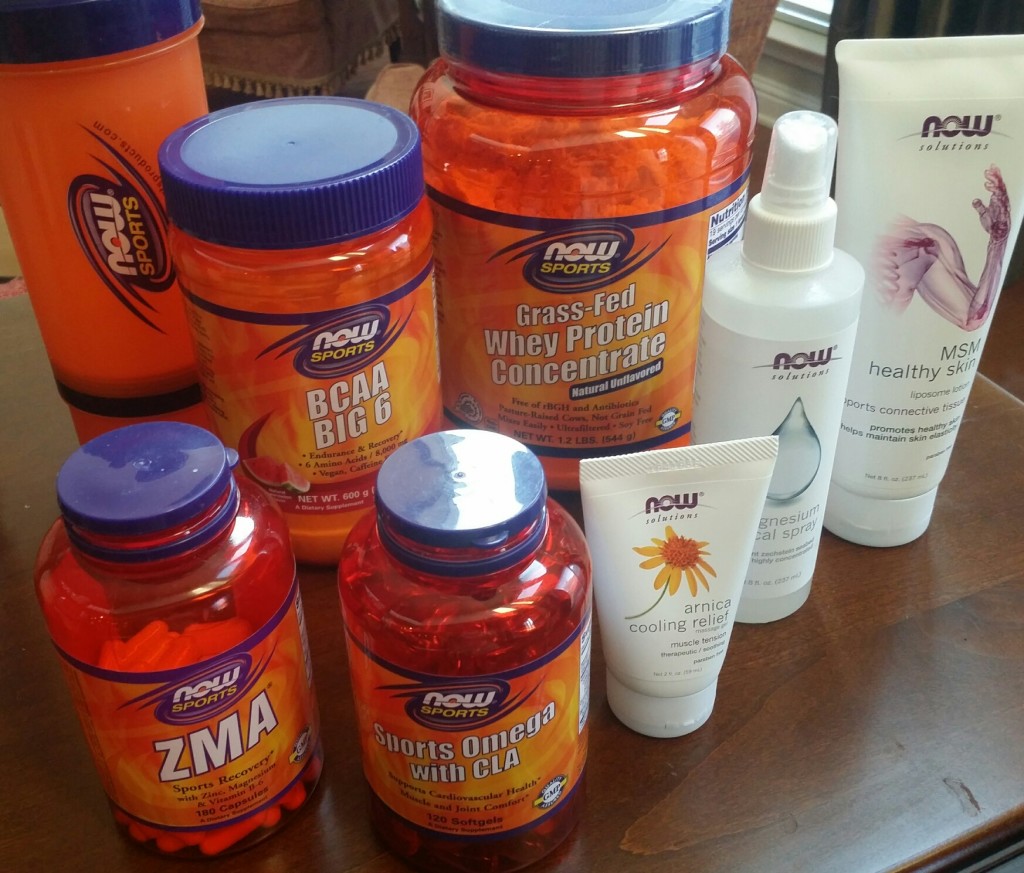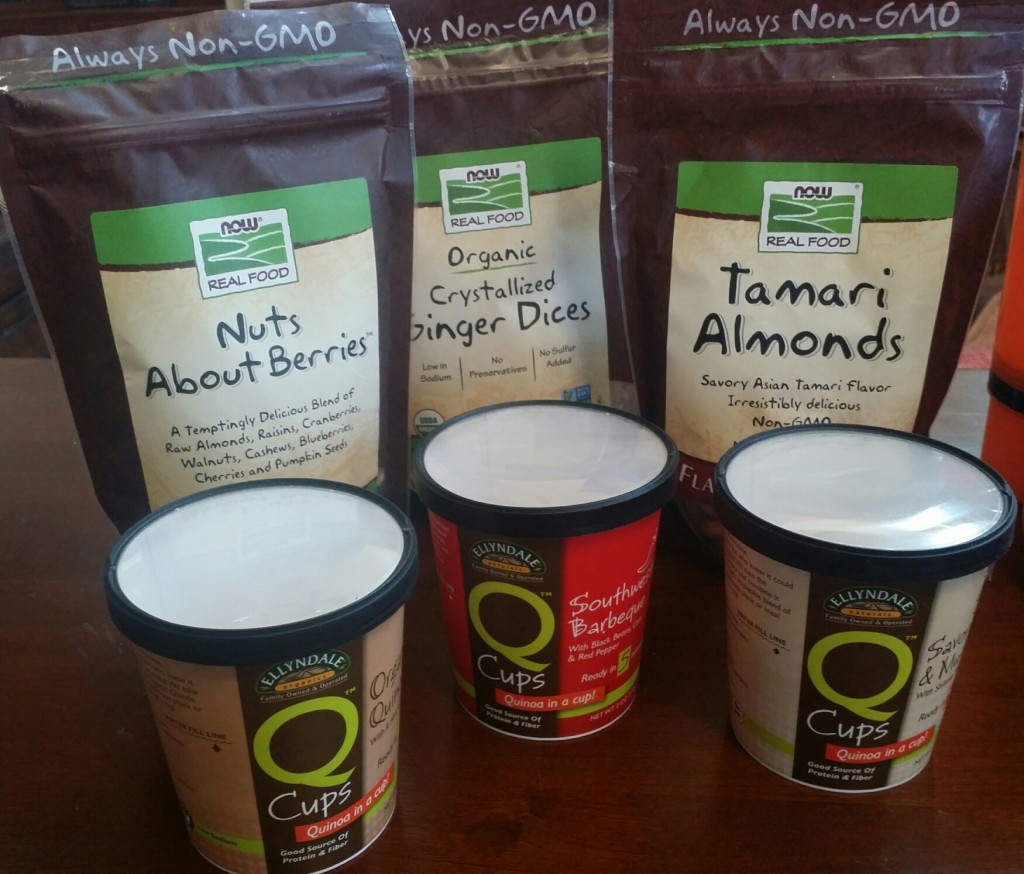 NOW FOODS: Score the mother lode of my favorite sports nutrition, sports recovery and healthy workout snacks from this amazing company that makes high-quality, affordable products to help you life a happy, healthy life. This giveaway includes more than $200 of goodies that I hope you will love as much as I do.
Grass-Fed Whey Protein – Natural Unflavored: One of the newest protein powders available in the NOW® line-up, Grass-Fed Whey Protein is made from the milk of exclusively grass-fed and grass-finished cows (no feed lots) that are also raised without synthetic growth hormones (rBGH), antibiotics or pesticides. Because this powder is unflavored, it lets the flavors of my other ingredients shine through when making smoothies or using for baking.
BCAA Big 6 – Watermelon Flavor: I like this exercise endurance drink because it tastes great and is caffeine-free.* Not that I'm against caffeine in any way, but I've usually hit my limit via coffee long before the gym. As the name hints, this pre-workout boasts six branched-chained amino acids which studies say may support muscle retention and recovery, and betaine to help keep body fluids in proper check.*
3-1 Sports Shaker Bottle: You may have plenty of shaker bottles, but do you have one with a removable bottom to hold snacks and two small compartments in the cap to hold vitamins and pills? Made from BPA-free plastic, this 25-ounce vessel also features a built-in screen to help facilitate silky smooth outcome of protein powder or other beverage mixing.
NOW® Sports Omega with CLA: Omega-3 Fatty Acids have been positively linked to cardiovascular health and may help to maintain already normal cholesterol and blood pressure.* It is also suggested that fatty acids help to support healthy joints and lessen those temporary aches pains that follow an intense workout.* I'm all for the addition of Conjugated Linoleic Acid (CLA) in this supplement. CLA is another beneficial nutritional oil that studies report may help to burn fat.*
ZMA® Capsules: I've taken a ZMA an hour prior to bed for about 7 years now. The supplement is a blend of zinc, magnesium and vitamin B-6 designed to optimize absorption and encourage recovery from exercise.* It's also rumored to put you into a deeper sleep, which aligns with my experience.*
Arnica Soothe Gel: This little 2-oz. tube is post-workout magic to me! I rub a little dab on my achy shoulders and recruit my hubby to massage it in! The active ingredient is Arnica Montana, a plant that has been used by herbalists for centuries. For even more of a delight, this gel is boosted with vitamin K, cooling natural mint oils, and calming scents of lavender and chamomile.
MSM Liposome Lotion: MSM stands for methylsulfonylmethane, the active ingredient (along with aloe vera and almond oil) in this creamy lotion that promotes healthy skin and skin elasticity.* I use it all over on those days when I have a little skin irritation and  love how it's low key and fragrance-free!
Magnesium Topical Spray: I keep a bottle of this Magnesium Topical Spray by my bed and do 4 squirts (which equals 66mg magnesium) about my body and rub it in. . At first it feels a bit oily, but it's not oil at all– it's highly concentrated magnesium from an ancient seabed which soaks right in and feels magnificent. Use Google to discover the many benefits of topical Magnesium.
Nuts About Berries: You'll never catch me on a road trip or hike without this super-duper snack in my bag. It's made with a blend of raw almonds, walnuts, cashews, pumpkin seeds and dried fruit including raisins, cranberries, blueberries, and cherries. It's made in a peanut-free facility and oh-so Paleo friendly. A great source of protein, fiber and vitamin E and completely unsalted.
Tamari Almonds: Love the flavor of salty Asian-inspired snacks but can't tolerate the gluten in found in soy sauce? Well, Japanese tamari sauce is a great swap and it's super yummy on these roasted almonds. These almonds are one of my favorite!
Organic Crystallized Ginger Dices: Each little crystalized ginger nibble makes me go "whoa" in a good way!  I just like this spicy-sweet bite and it's how I satisfy my sweet tooth when I really want to eat an entire cake!
Q Cups™ Organic Quinoa: Oh hello, amazing invention! These microwave-ready, single-serve cups of quinoa are done in just 5 minutes and result in the fluffiest, yummiest quinoa with none of the trouble. Eat as-is or stir other nutritious foods in for a "square meal" in a round cup. So convenient for work lunches or when the guys over here all vote for pizza night and I'm not in that mood. Available in 3 flavors (winner gets one of each) – Hint of Sea Salt, Savory Garlic Mushroom, Southwestern Barbeque.

I was not compensated for this post, but all giveaway items are being provided by sponsors. All, opinions, comments and enthusiasm are strictly my own. 
Enter the "Still Running Strong" 50th Birthday Giveaway, ends July 23rd!
a Rafflecopter giveaway