Are you ready to run (or walk) your buns off?! Just wanted to let y'all know (especially my Texas friends) about the 34th Annual Bun Run hosted by Schlotzsky's. It's going down on Sunday, Sept. 25, 2016 beginning at The Domain (11401 Century Oakes Terrace).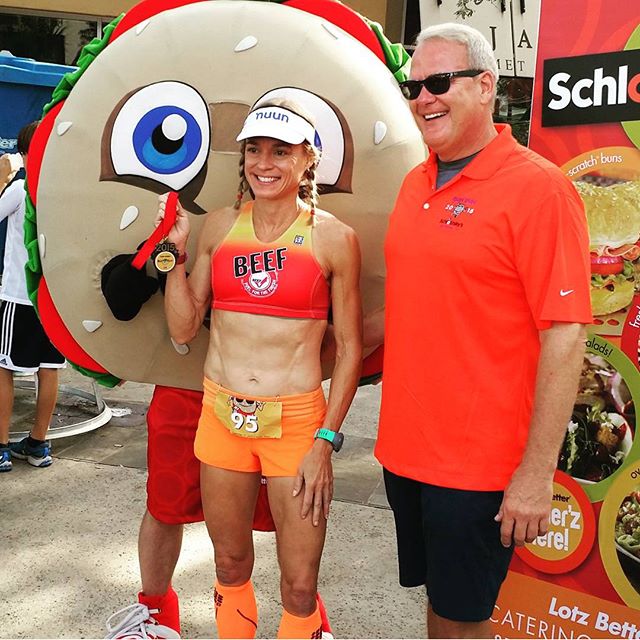 I've run this race so many times, I love it! In fact, last year I came in 3rd overall woman among some young, fast ladies – whoot, whoot!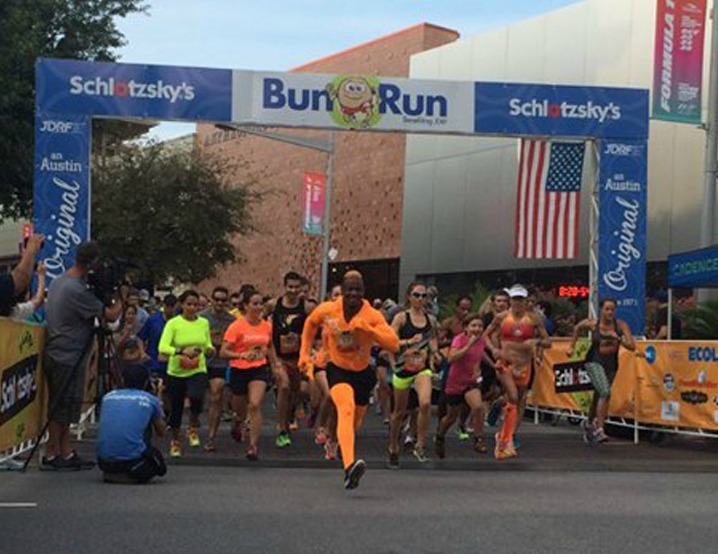 But, whether you race, run, job, walk, push a stroller or whatever, it's a win-win for everyone! You get a chance to get out and get a little exercise with your friends or family in beautiful ATX – and maybe do a little post-race shopping at the Domain. Plus, by participating, you also support the race beneficiary, the Juvenile Diabetes Research Foundation (JDRF). Millions of people around the world live with Type 1 Diabetes – it's a life-threatening, autoimmune disease that affects children and adults alike – there is no known cure! However, maybe there will be one day soon, thanks to research initiated by JDRF and funded by your generous donations and participation in events like the Bun Run. More on how Schlotsky's Supports JDRF.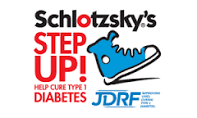 Another way Schlotzsky's has been helping to put an end to diabetes is by partnering in the   month-long Step Up! Campaign.This "Give $1, Get $1" in-store promotion offers guests a coupon for $1 off their next Schlotzsky's purchase for every $1 they donate. It's a no-brainer decision to make at the cash register.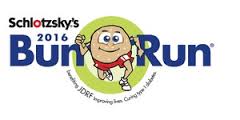 More info on the Sept. 24th 2016 Bun Run:
It's the perfect race for casual runners and serious racers! In addition to a flat and fast certified 5K course for adults through Austin, there is a Kid's K, which is an easy 1K race for kids 12 and under. Additional activities during Bun Run events include:
Team Challenge – Challenge your friends, family and coworkers to a friendly competition
Fastest Dog in Austin – Register your dog to run alongside yo for the 5K, complete with a chip timer to track their time
Kid's Korral at the Expo – Fun activities including inflatable soccer, face painting, special treats and more
You can REGISTER HERE! See you on the start line!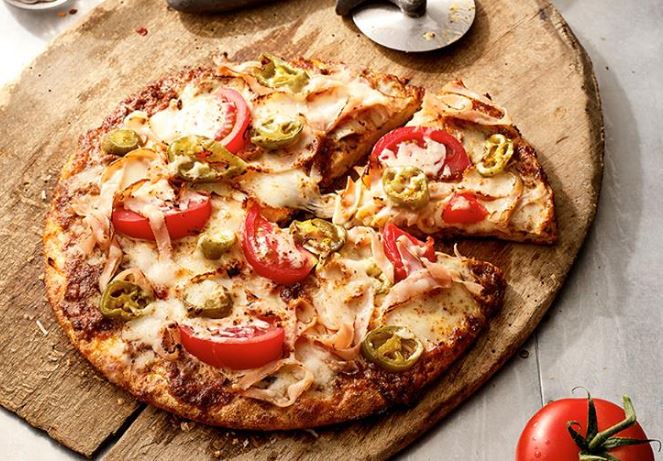 Oh, and I won't lie, PIZZA is my favorite thing to get at this sandwich shop!
What is your favorite menu item? Have you ever run the Bun Run? Please share in the comments – XOXO, Jennifer