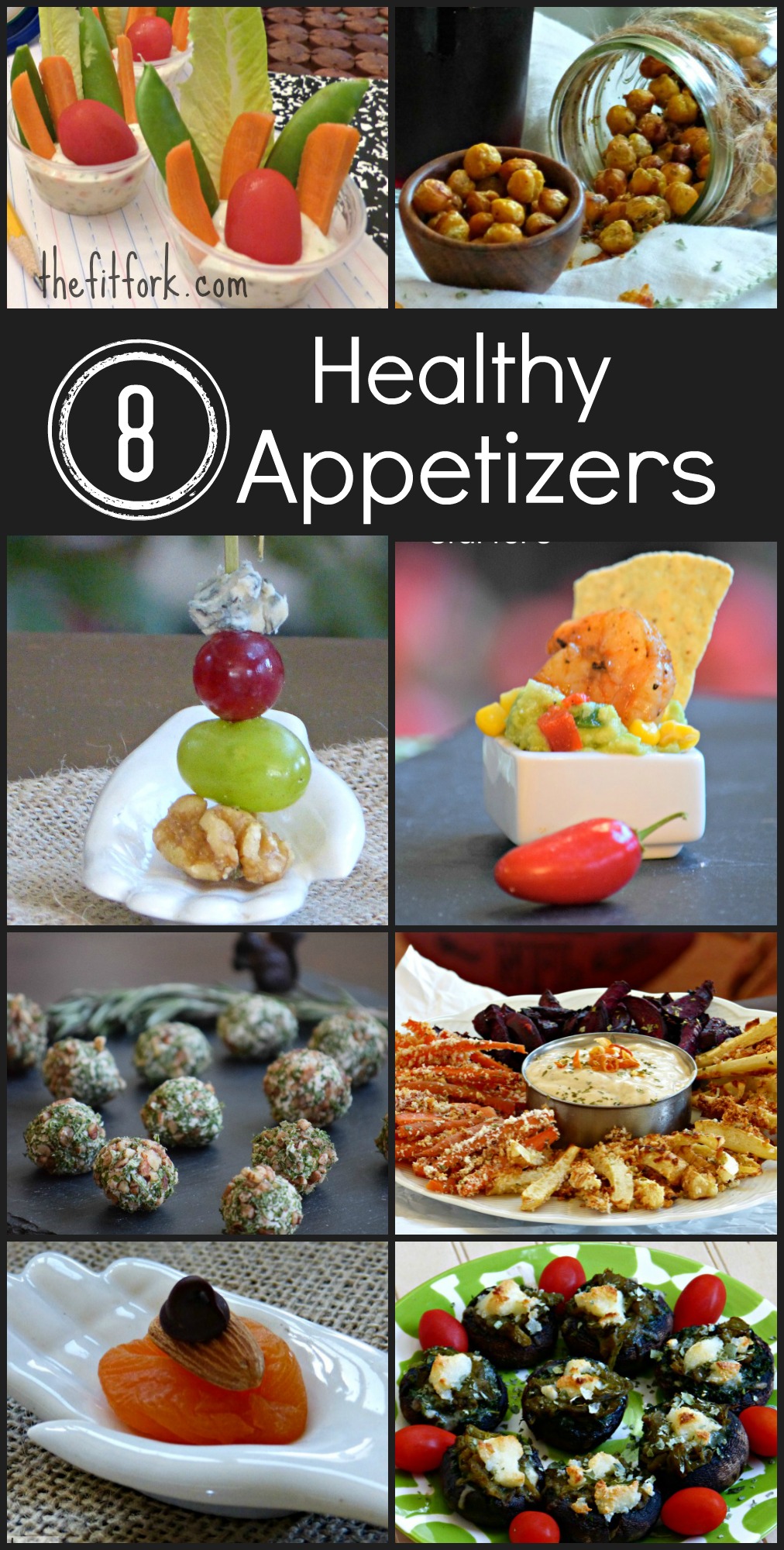 Ring in the New Year without all the "oh I shouldn't have eaten all that" guilt. Whether watching the ball drop in Times Square at home in your jammies or hosting an elaborate cocktail party, all your clean-eating resolutions can start early thanks to my eight healthy appetizer ideas – each under 100 calories!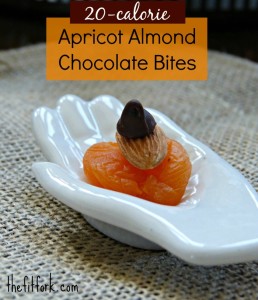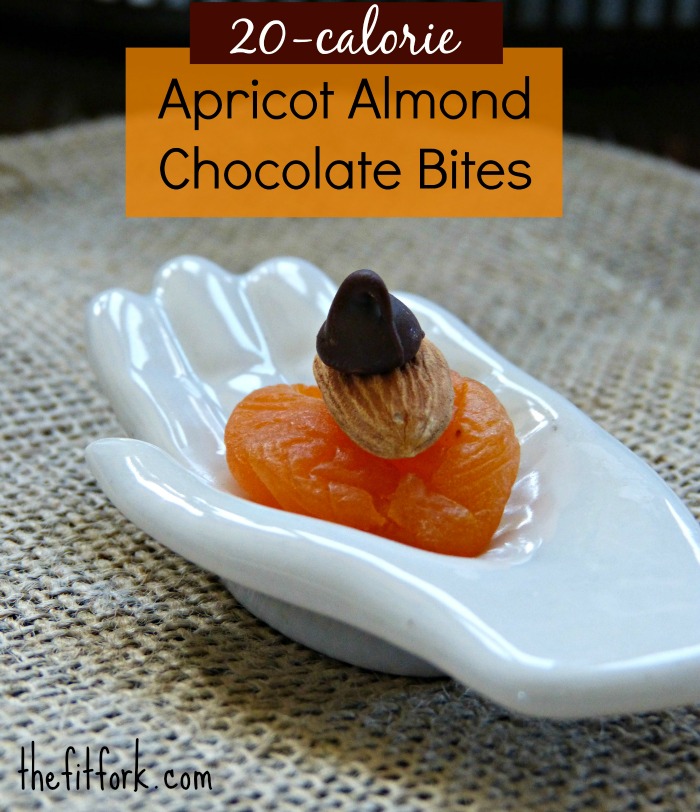 Apricot Almond Chocolate Bites – It's hard to believe that this little trio of tasty goodness has only has 20 calories, but it's true! Plus, dried apricots are rich in iron, so there are no worries about having a few!
Mini Gorgonzola Cheese Balls – Each little ball of bold, beautifully creamy cheese has just 85 calories – even less if you substitute fat-free cream cheese for the gorgonzola.  You can check out the full recipe along with variations I put together for the Living Litehouse blog.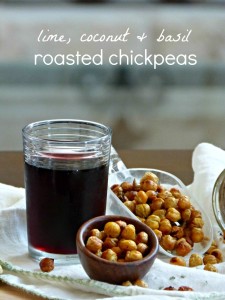 Lime Coconut and Basil Roasted Chickpeas – With 95 calories for ¼ a cup (a handful), you get loads of Thai-inspired taste plus a bonus of fiber and protein.
Southwestern Shrimp and Guacamole Starter –    You'll say "ole" to this avocado and shrimp pairing, especially when you find out it only has 55 calories (and that includes licking the little cup).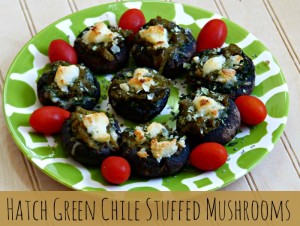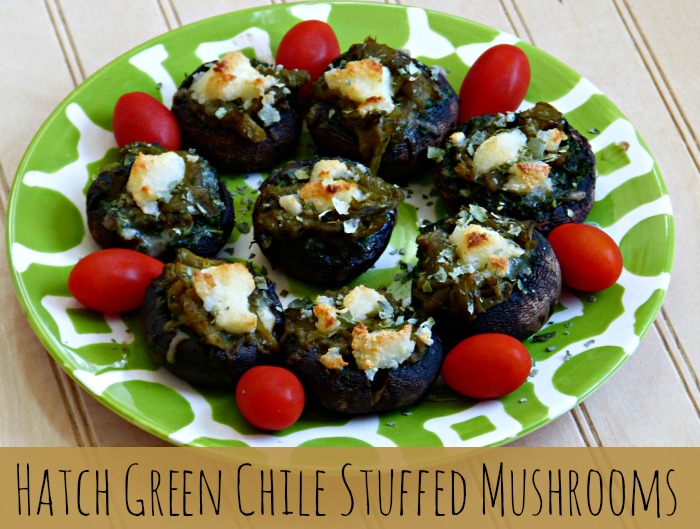 Hatch Green Chile Stuffed Mushrooms –  Mushroom caps are the perfect healthy vessels to be stuffed with delicious ingredients — that's because mushrooms sop up flavors like little sponges, have virtually no calories, and are packed with tons of vitamins, minerals and other nutrients. Each one of these succulent, almost meaty (although no meat – vegetarian recipe) mushroom caps has only 67 calories!
Baked Root Vegetable Fries –  A fantastic substitute for traditional chips or fries, these root vegetable "fries" are baked in the oven and have only 53 calories per serving. If you add in 1 tablespoon of a light dip (I like the OPADIPITY line by Litehouse Foods made with Greek yogurt), you add only another 35 calories, bringing the grand total up to 88 calories.
Grape, Blue Cheese and Walnut Bites – This recipe was inspired by a much-requested fall fruit salad with the same ingredients.  No official recipe to follow, just skewer up a single grape, small hunk of blue cheese and raw walnut half on a little toothpick for a big explosion of flavor —  only 30 calories each!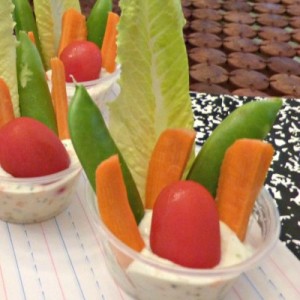 Veggies-'n-Dip Cup – Another "no-recipe" recipe, just place 1 tablespoon of your favorite light dressing (again, I used OPADIPITY Greek Yogurt Ranch) into a condiment up and add in the veggies of your choice. This fun finger food assortments has only about 50 calories per cup, depending on your exact dressing and produce selections.
What are you doing for New Year's Eve?  What do you reach for first when it comes to party food?