Happy Banana Lover's Day!  I really NEED to celebrate this "a-peeling" food holiday – my potassium levels need a boost thanks (or no thanks) to all this hot weather running. In addition to keeping muscle cramps away, I think bananas are just a great all-around fruit. Not only are they cheap and tasty, but bananas are filled with fiber, antioxidents and other nutrients needed for optimal health.  Bananas are also a great source of tryptophan which the body converts into serotonin to get you in a good mood!
So, let's peel a banana and get happy! Here are some of my favorite ways to enjoy bananas:
Eat a banana on or with your cereal. Better yet, pour banana-flavored Core Power over healthy cereal for an extra punch of protein.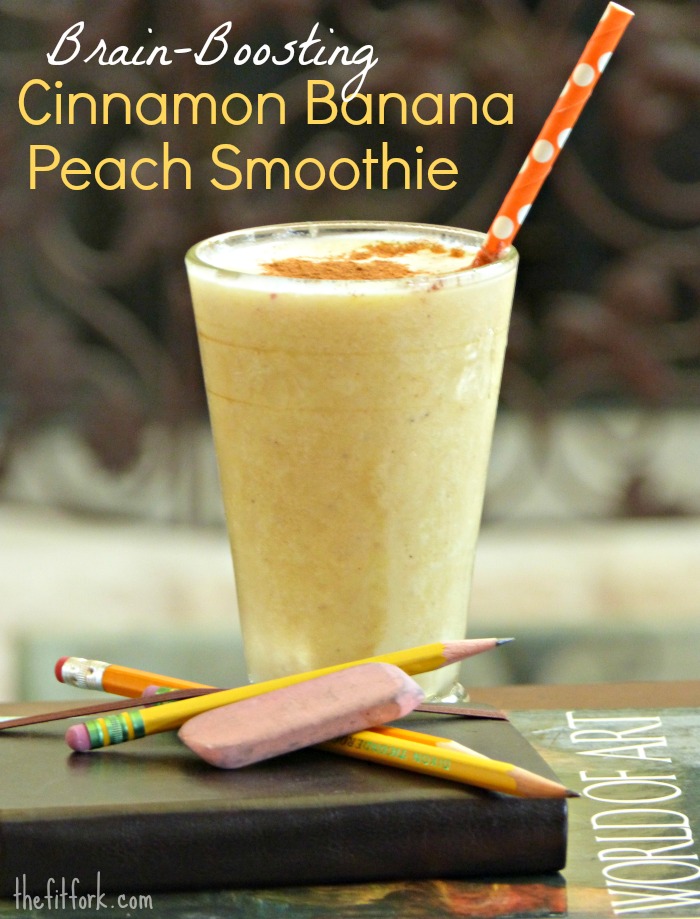 Cinnamon Banana Peach Protein Smoothie – Add ½ frozen banana ,frozen peach slices and a sprinkling of cinnamon to your choice of milk (almond, soy, Core Power) and blend with ice until smooth.  It's the cinnamon and natural sugars that help with alertness and brain function.
Grilled Chocolate Raspberry Banana Boats  – Say goodbye to the end of summer grilling with these warm and gooey sweet treats – kinda like s'mores, but so much better!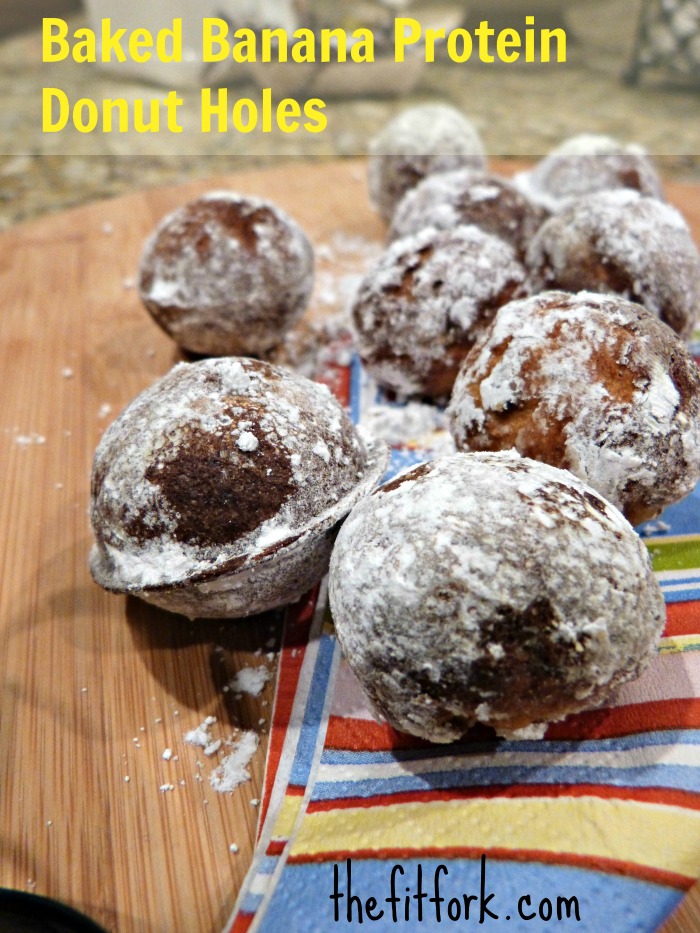 Baked Banana Protein Donut Holes – Take one step out of the morning rush by baking a batch of these mini-bites the night before – just grab a coffee along and you've got a decent breakfast to eat on the go.
Multi-Grain Peanut Butter Banana Muffins – The kids love to discover these moist muffins in their lunch boxes and often request them as an afternoon snack –I like to eat mine as a refueling reward after a workout. So delicious and they freeze well, too!
Not So Chunky Monkey Granola – This healthy granola recipe uses mashed banana as the binder and is speckled with freeze-dried banana chunks and chocolate chips – yum!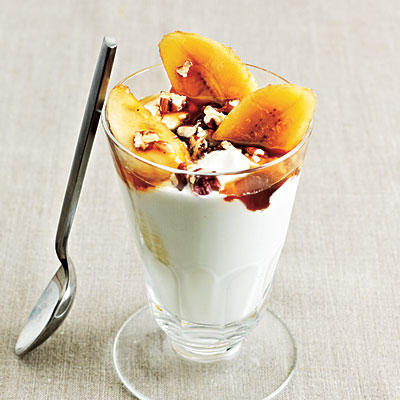 Bananas Foster Parfait — Check out this scrumptious yet sensible treat from CookingLight.com made with Greek yogurt, pecans and bananas — I won't even tell if you use rum! If you don't have enough BANANA INSPIRATION yet, check out this collection of 75 Banana Recipes!
Did you know if you put plastic wrap around the crown of bananas, the bunch will keep for 3 – 5 days longer. I learned that fruit-lovers fact, along with some other really freakin' awesome ways to keep produce fresher longer, from fellow Fitfluential Ambassador Jill Conyers.   Also keep in mind that bananas produce more ethelyne gas than any other fruit; so, you'll want to keep them alone in their own area on the counter to maximize freshness – not in a mixed fruit bowl!
So, how many bananas do you eat a week? What is your favorite banana recipe?