It's fantastic there are so many alternative milk options at the market these days, there is seemingly something for everyone! However, it can sometimes become overwhelming to decide which carton to grab, but I can always count on Silk Original Soymilk to be a great option for me and my family.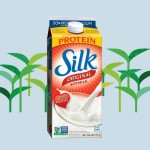 One of the things I love most about Silk Original Soymilk is that no other dairy-free milk brand offers more protein ounce for ounce!  I'm a huge advocate of getting enough protein and portioning it at optimal times through the day – just read my recent post on the #proteinchallenge.  Each 8-ounce serving of Silk Original Soymilk has 8 grams of heart-healthy, plant-powered protein and a creamy, yummy taste.  And because Silk is plant-based, it's naturally low in saturated fat and has no cholesterol and also has 50% more calcium than dairy milk.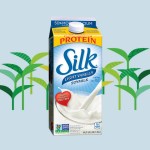 I also am a big fan of the Silk Light Vanilla Soymilk — so yummy in coffee, tea and smoothies. With that hint of vanilla flavor and fragrance, everything tastes like a treat splashed with a bit of this silky goodness.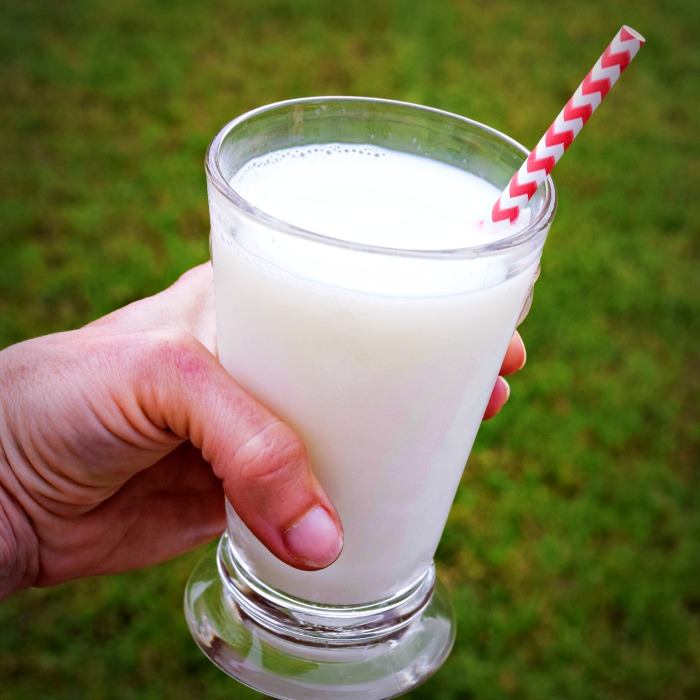 My three active teen boys can drain a carton of milk faster than I can scream "wait, save some for your cereal in the morning!"  That's why I stock the fridge with multiple cartons and am thankful I don't have to worry about them filling up on junk beverages like soda, corn-syrupy "juices" and even some of those surprisingly sugary sports drinks.
I like to use either Silk Original Soymilk or Silk Lite Vanilla Soymilk as the starter for my smoothies – the ingredients that can blend into Silk is only limited by my imagination (and the size of the blender pitcher)!  Today, I'd like to share my take on the latest craze of smoothie served in bowls  — SMOOTHIE BOWLS!  I think you'll love my creamy Blackberry Hemp Melon Smoothie Bowl that is perfect for a plant-powered breakfast, post-workout snack or refreshing and more mindful take on dessert.
Blackberry Hemp Melon Smoothie Bowl Recipe
1/2  cup frozen and thawed or fresh blackberries
1/4 cup old-fashioned oats
½ frozen banana
1 cup cantaloupe cubes (frozen if possible)
1 cup Silk Original Soymilk or Lite Vanilla Soymilk
Couple drops of Stevia natural liquid sweetener
½ scoop vanilla protein powder (optional)
Ice, if needed
1 tablespoon shelled hemp seeds (hemp hearts)
Divide blackberries in half. Use back of fork or muddler to smash up one portion of blackberries into a "sauce."  Set aside.
Add oats to blender, pulse until ground up and powdery.
Add frozen banana, cantaloupe cubes, soymilk, stevia and protein powder (optional) to blender.  Blend for a minute or so until everything well combined and smooth. Blend in ice if consistency needs to be thicker.
Pour smoothie into bowl and drizzle with muddled blackberries, remaining whole blackberries and sprinkle with hemp seeds.
Serves 1.
If you'd like to try Silk or fall back in love with it again, head over to Silk and nab a coupon before you head off to the store.
p>This conversation is sponsored by Silk. The opinions and text are all mine.