Aug 24: Ran the epic Hood to Coast Relay for the second year,  on a team called Cherry Limeade sponsored by the always awesome, always refreshing Nuun Hydration.  This Seattle-based maker of electrolyte tabs is focused on creating a take-along product that keeps runners and other athletes hydrated flavorfully – in fact, they have so many flavors, it will make your head spin.  My favorites are Kona Kola and Strawberry Lemonade, oh yea — and ½ a Banana tab with ½ a Watermelon tab!  I appreciate the fact that I'm not sucking down a bunch of sugar with this product, goodness knows I've been the poster child for losing time on a race course due to GI distress.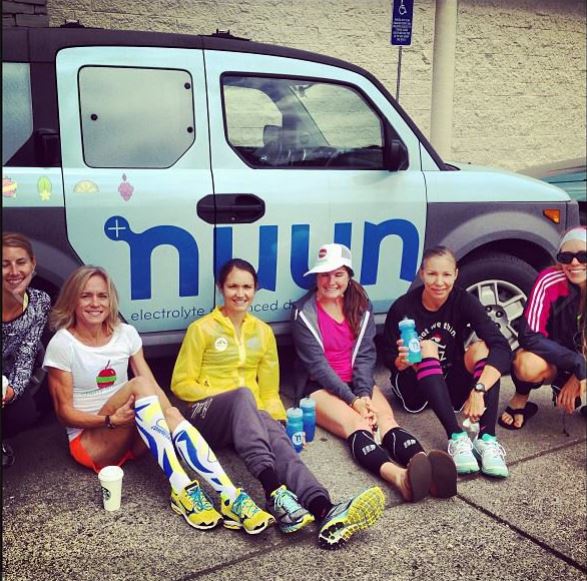 I was so inspired by the women runners in my team's van 2, that I just have to shout them out —  Allison, Tanaya and Tere from Arizona, Emily (now) from Oregon and Paige from Washington. I'm already looking at the upcoming race calendars to cherry pick (or, should I say 'cherry limeade pick'?) a few for reunion visits! BTW, all the women I met on the Nuun teams rocked; however, these particular ones though had to put up with me for 40 straight hours with no sleep. There was no do-it-yourselfing on this trip, well except the running. We had the luxury of being chauffeured around on this 200-mile race by our fearless, amusingly foul-mouthed and seriously funny van driver Vishal, a Nuun employee who also made sure that we had our Starbucks, Diet Mountain Dew, and never-ending food and pit stops expertly arranged.  Thanks to Megan Fay for organizing the chaos and chief hydrator and company president, Mason Reay, for another year of gracious hospitality. Random side note: I knew Mason lived in Austin for a while, but found out that our children attended the same preschool at the same time! Now that I think of it, he might have been the dad at the Thanksgiving Pow-wow who offered to bring beer.
August 25: Traveled the entire day, plane had mechanical problems and I wasn't in bed until 2:30, and shortly thereafter greeted my 5:30 alarm clock. That was neither a sweet nor savory thing. But, while waiting at the airport, I did order a "personal mix" of granola from MixMyOwn.com.  The site is so cool, you choose a base cereal, other grains, fruits, nuts and add-ins and then bag it up and ship it straight to your door! On the back of the bag, the nutrition label reflects the exact mix that you made. And, it tastes really fantastic on my Greek yogurt.

August 26: School started, enough said. Sweet! Okay, I'll say more – and I don't usually dump out this much mushy personal information, so here you go! My three sons have entered 11th, 8th and 5th grades, so proud of them and it's going to be a great year.  Got a sweet kiss from each this morning!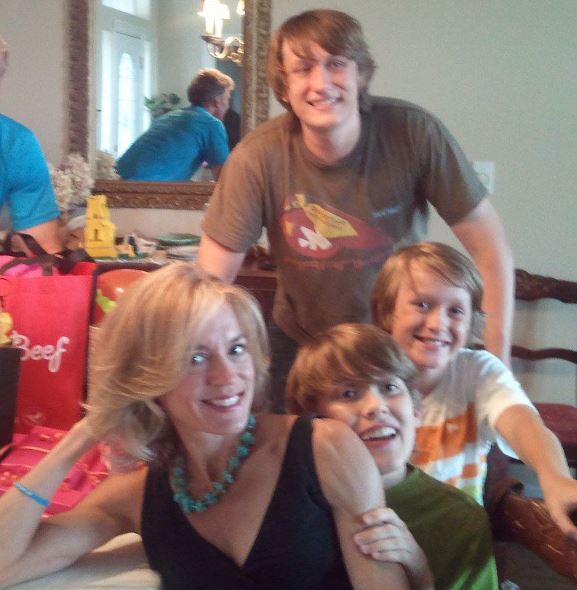 August 28: Finally read my September Cooking Light magazine and made a recipe for Quinoa-Granola Cookies that I will share on the blog tomorrow. Love to put healthy cookies in my kid's lunches. Sneak peek: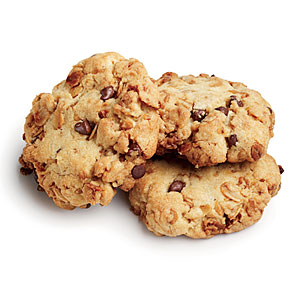 August 30:  Brought a post-practice treat to football practice, Jamba Juice smoothies! Seeing as it was 105 degrees, I had no trouble passing off every last one of the Strawberry Surf Rider smoothies to those hot, sweaty boys. This is one of the reasons why I love being a Jamba Juice Whirl'd Ambassador (disclosure).  If you sign up to receive Jamba Juice news and specials via email, you'll receive a coupon for a $2 16-ounce smoothie. That's a sweet-sweet situation!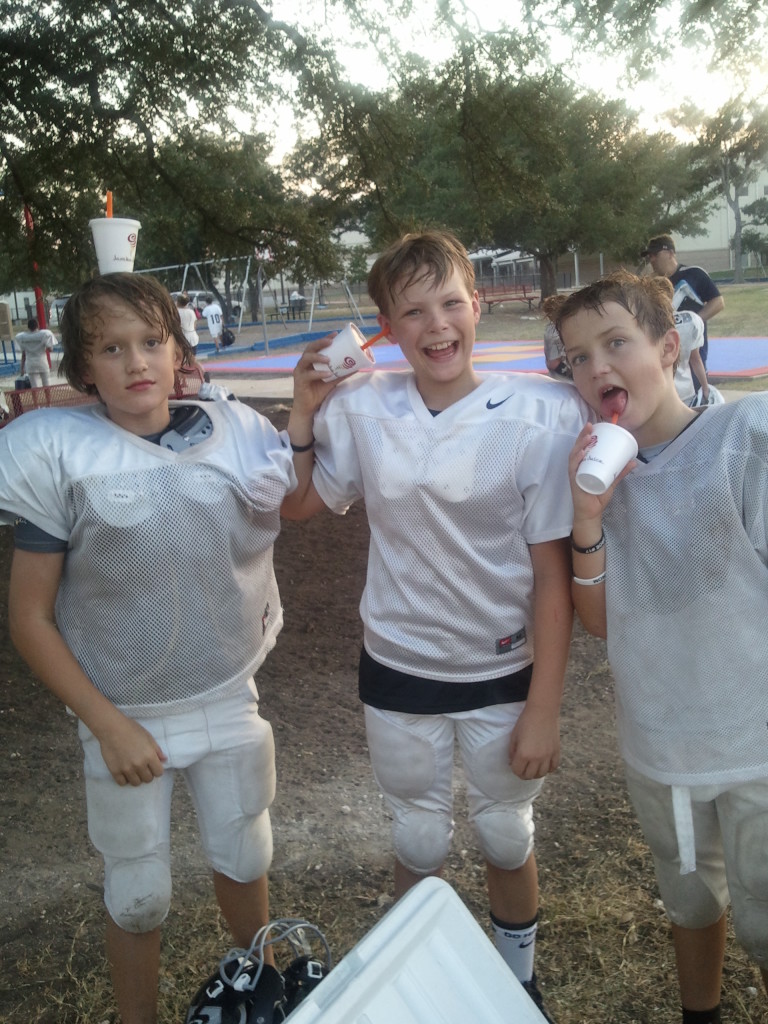 August 31: Celebrated National Bacon Day by wrapping a piece of cured pork around a club cracker and rolling it in brown sugar – then baked at 400F until bubbling with greasy-salty-sweet goodness. This sweet-and-savory sin was not my own doing – inspired by the Pioneer Woman.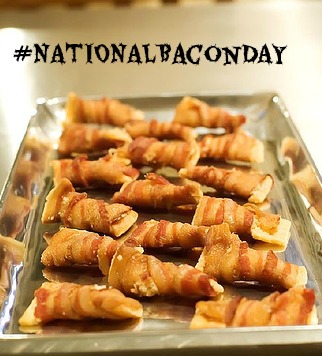 September 1: Shared my love for beef and why it is great fuel for an athlete at the Tri-Rock Triathlon Expo in Austin, Texas.  Looking for a delicious dinner idea that's healthy and fast? Check out my recipe for Spice Crusted Tenderloin with Street Fair Corn, hurry and make it before grilling season slips away.