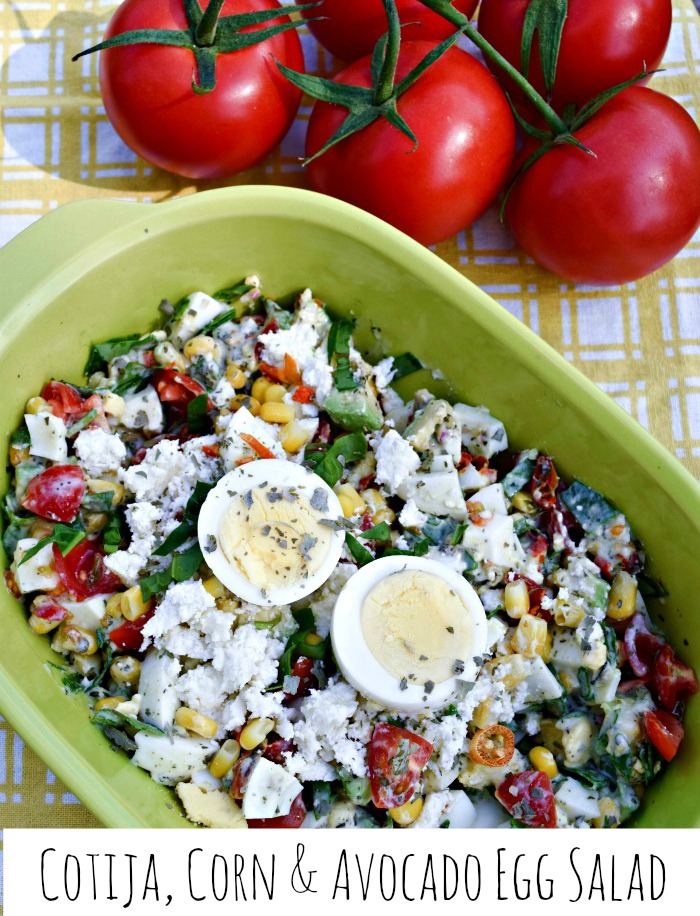 Traditional egg salad can be a bit boring, but I've added a fiesta of flavor to one of my new recipes for the Lighthouse Foods blog. It's Cotija, Corn and Avocado Egg Salad – and yes, it's amazing as it sounds! Mexican crumbling cheese, corn, tomatoes, diced avocado and other fresh and healthy ingredients are added to coarsely chopped eggs. Instead of old-school mayo, the recipe is lightly dressed with Creamy Cotija Cilantro Dressing – it's one of my favorites and also insanely good on fish tacos.
This nutritious egg recipe is perfect served solo, atop a salad or between a couple slices of your favorite bread.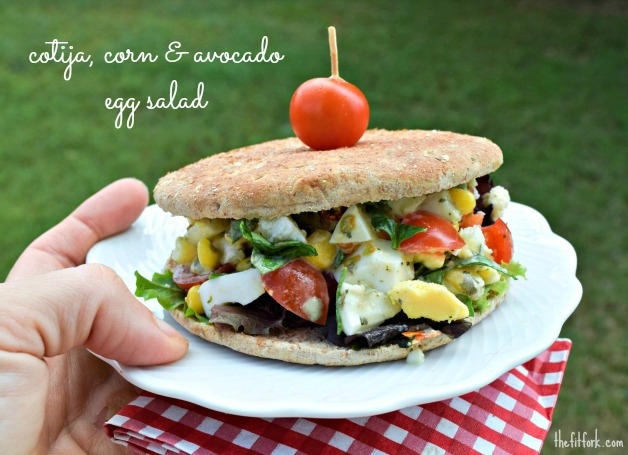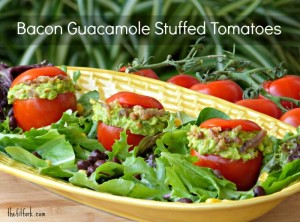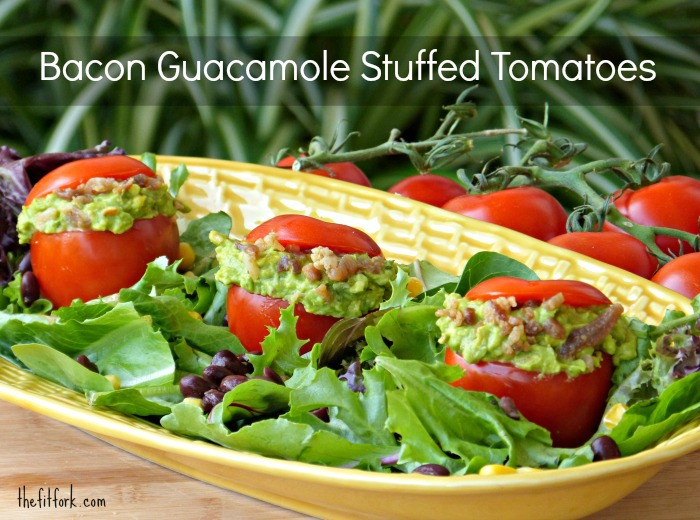 It's also so good in tomatoes, oh you know how I like to scoop out vine-ripe tomatoes and fill them with yummy things – Guacamole and Bacon Stuffed Campari Tomatoes are coming to mind!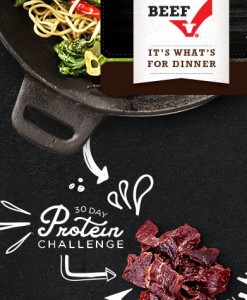 Quick and easy egg recipe is one way I've been sticking the 30-day Protein Challenge at BeefItsWhatsForDinner.com  — the goal is to aim for 30 grams of protein optimally timed between three meals. You can look forward to less hunger and mindless snacking to help you get that leaner body!  It's not too late to sign up for free and get all the tools you need to succeed, plus daily tips to keep you on track. Come back next week and I'll share my upcoming beef kebob recipe with you!
Taking the shells off eggs can be a frustrating and tedious job. Here's an egg-peeling tip you don't want to miss:
How much protein are you eating per day? What are your favorite sources? Please share in the comments below: