May and June are party season at our house, maybe even more so that the winter holiday months! With my son's graduation party and a Father's Day cookout book-ending a couple family birthday celebrations, book club, and a baby shower, I need lots of easy but elegant entertaining ideas! Plus, you know me – I always want to put a healthy spin on all my appetizer recipe creations.
Nothing more beautiful and brimming with good taste and nutrition than topping FINN CRISP crackers with healthy toppings like low-fat cheeses, fresh fruits and veggies and nuts. I used these delicious thin crispbreads, which are baked with whole grains and fiber, as the foundation for ten different flavor combinations. Choose a sweet topper, a savor topper or a sweet-savory topper – there is a well-dressed cracker for everyone at your party.     
Top Row (left to right)
Aged White Cheddar Cheese, Sliced Dried Apricots, Balsamic Syrup
Peanut Butter mixed with Soy Sauce and Sriracha, Matchstick Carrots, Minced Red Onion, Shredded Chicken
Low-fat Cream Cheese, Halved Blackberries, Fresh Mint
Avocado Slice, Garlic Salt, Pickled Jalapenos, Sriracha Sauce
Low-Fat Herb Cheese Spread, Marinara Sauce, Roasted Garlic Cloves
Top Row (left to right)
Low Fat Cream Cheese, Red Onions Pickled in Beet Juice, Pistachios
Mozzarella, Pepperonis, Italian Herb Seasoning
Peanut Butter, Chocolate Chips, Granola, Sea Salt
Low-Fat Cream Cheese, Pesto Sauce, Sliced Grape Tomatoes
Lemon Curd, Blueberries, Mint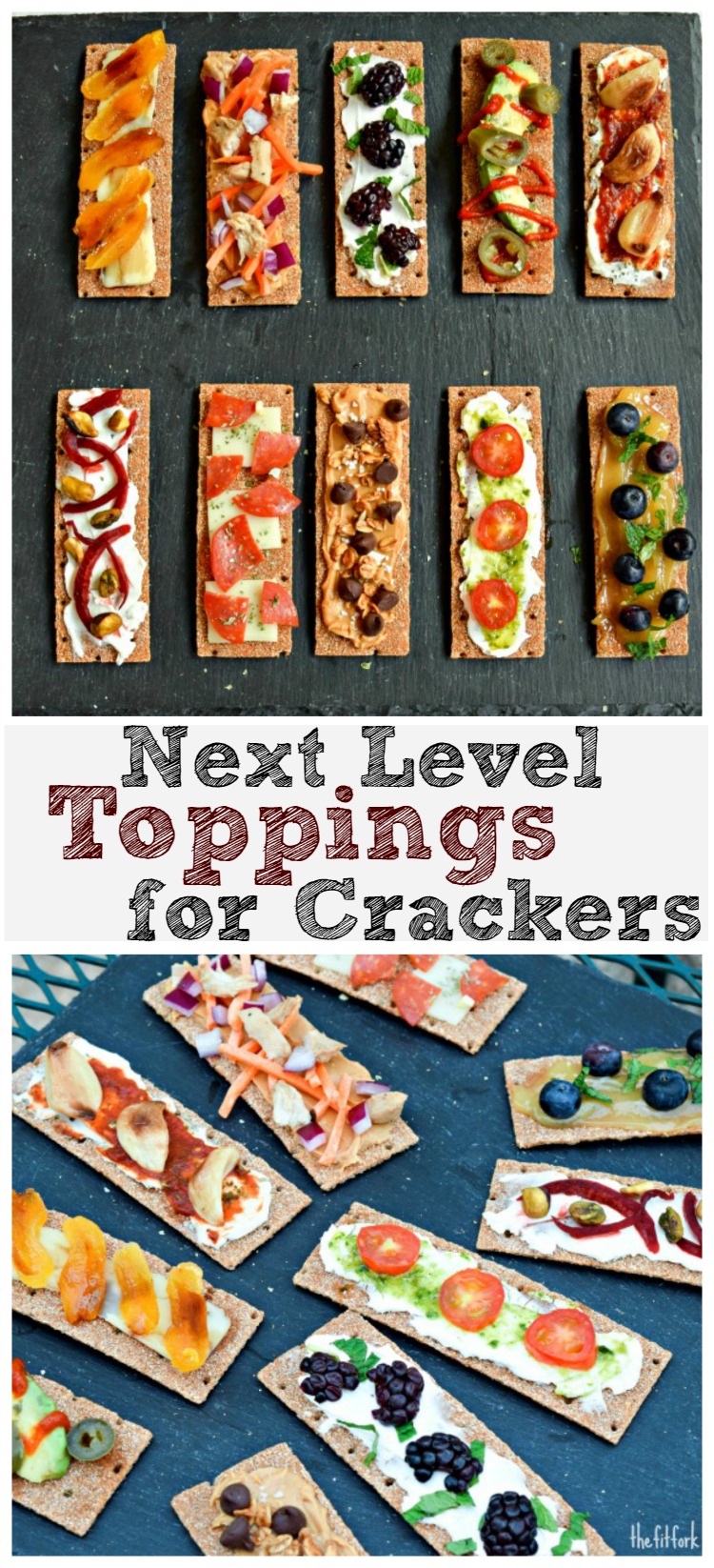 The fruit-topped crackers where some of my favorite, but every appetizer was good and not a single one left!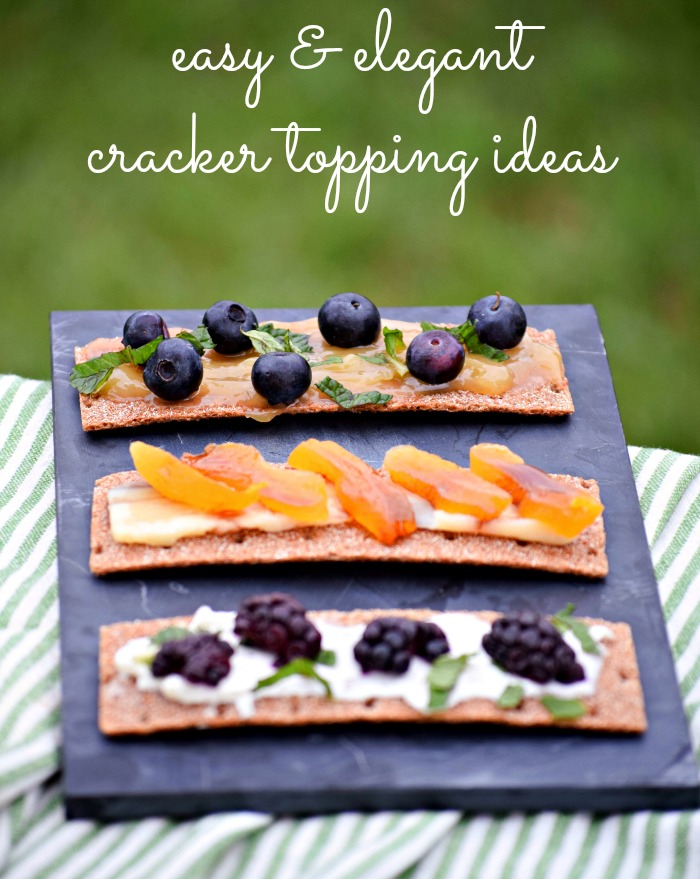 FINN CRISP provided me products to create these recipes, however all content and opinions are my own.
What are your great ideas for creative cracker toppings?