Eating a bed time snack is NOT evil, nor will it make you fat. All my life, I've heard misguided food rules like "don't eat after 8 pm" or "eating fat makes you fat." Sure, you can't pig out on a whole pizza or pint of gelato and expect to stay at a racing weight, but a healthy snack packed with 10 to 20 grams of protein is a smart choice for nocturnal noshing. This amount of protein helps to satiate hunger as it goes to work repairing muscle damage from workouts earlier in the day. My blood sugar remains stable through the wee hours and the result of this protein snack is that I don't wake up in the middle of the night hungry or in the morning drained of energy.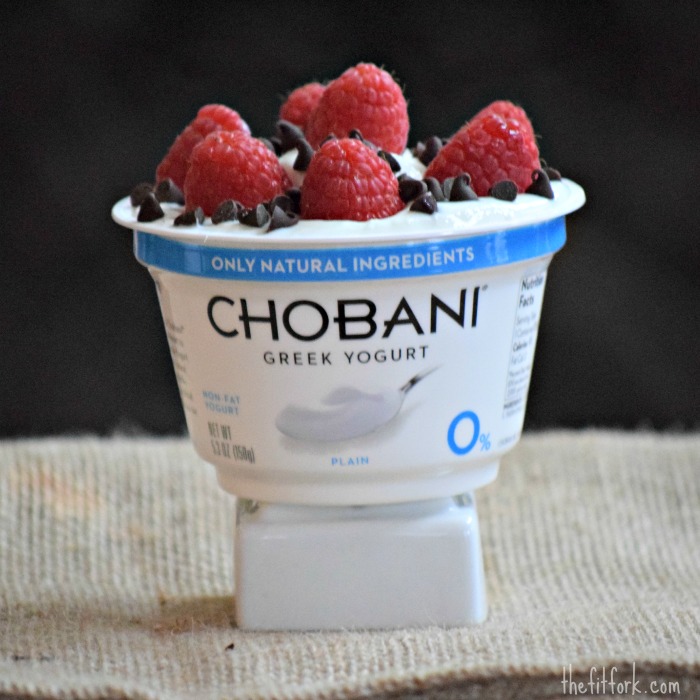 One of my favorite snacks to eat before bed is a bowl of Greek yogurt with raspberries and mini chocolate chips. Chobani is a favorite brand, the texture is so smooth and creamy and the company only uses natural non-GMO ingredients. There are so many delicious flavors like coconut and key lime — but I usually get the plain and mix in a flavored Stevia (like NuNaturals Vanilla or Chocolate Syrup) along with raspberries and a teaspoon or two of mini chocolate chips. It's my version of a fudge sundae! I get 15 grams of quality protein thanks to this sensible sweet treat and all the ingredients I just listed have barely over 120 calories combined! An added bonus is that Greek yogurt has lots of calcium, and I could always use more of that bone-building mineral!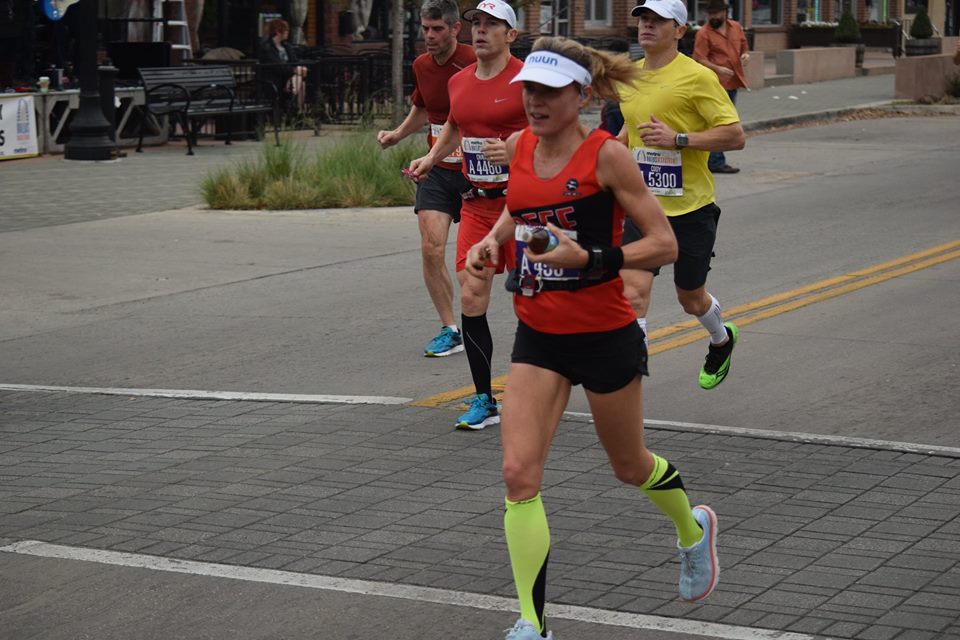 So, on to the Dallas Marathon — I basically blew up at mile 18.Although I was super hydrated (I thought) and reasonably well-rested, I couldn't hang at my planned pace in the high humidity conditions. At mile 15, I felt leg cramps coming on. Thank goodness my mom showed up with my favorite Nuun Hydration tabs (Kona Cola) super concentrated in a bottle of water — I drank full bottles during my TWO porta potty stops (ugh — there went 5 minutes).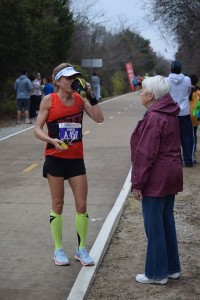 I had to start run-walking at mile 18 and was literally just making it 100 yards at a time near the end. This was my second worst marathon finish ever by a minute at 3:32 , 22 minutes off my plan and 42 minutes off an ancient PR, yet I notice that people roll their eyes when I mention the 2nd place age group finish — that was a surprise considering my condition. The highlight of the race was not when I fell into the door of the port-a-potty and scraped up my arm, but instead the highlight was proving to myself I had the grit not to quit. Ryan Hall was at the finish line and put the medal around my neck – that was awesome! So I am left with a dilemma. Ever since getting back to running in my 40s, nabbing a marathon time that correlates training and effort-wise to my other race distances (in everything from the 1 mile to 1/2 marathon) eludes me. In some ways, I'm ready to break up with the marathon . . . . but I can't let my  final experience be this last one. But, that means I have to run another . . .
Have any of you runners ever had these feelings? What's the longest you've ever "broken up" with running?