This shop has been compensated by Collective Bias, Inc. and The Coca-Cola Company. All opinions are mine alone. #SummerHydration #CollectiveBias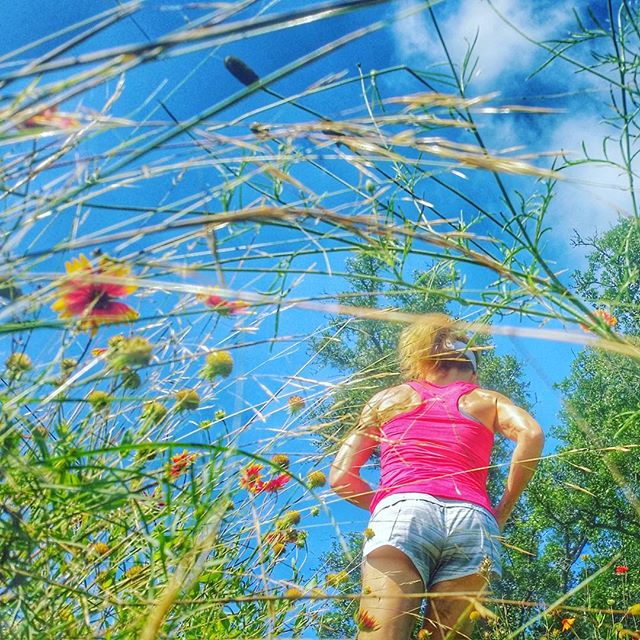 Central Texas summers are brutal and I know it's just as hot (if not more so) in other parts of the country —  so I'm not complaining. But, keeping me and my family hydrated sometimes seems like a full-time job, given the active, on-the-go lifestyle we lead.  From traipsing off to an all-day lacrosse tournament then logging a long run on the trails to killing a CrossFit workout in a gym without air-conditioning followed by "playtime" at the pool, it's easy to see why I'm constantly running the risk for dehydration.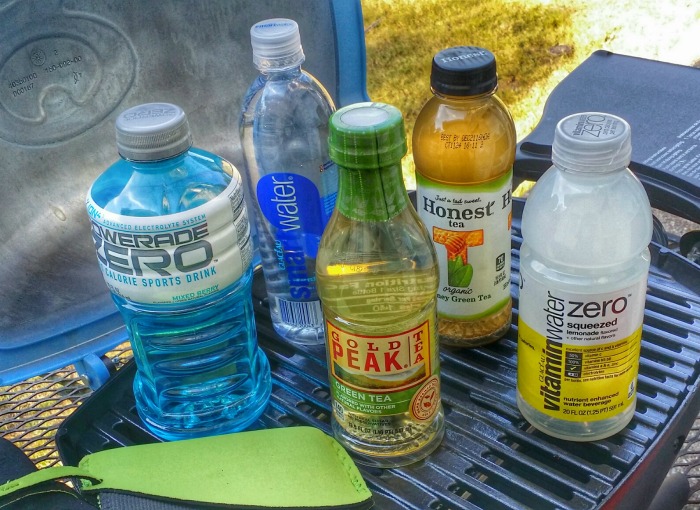 Heck, it's easy to go into sweat overload just running errands to get ready for our annual backyard BBQ this weekend. I am so thankful for all the CVS stores on my route that are open and ready to top off my tank with a cool, refreshing drink – and with so many hydration options, it's easy to find something that suits my lifestyle (and I always bring home something for the kids)! Discover the hydration option you might like best by answering a few questions in my 20-second #SummerHydration Helper.
[decisiontree id="7841″]
In a normal 24-hour period (not even hot, sweaty, fitness-filled days), the average person loses 8 cups of water – and, again, this doesn't even include exercise or sitting out in the sun.  If this water isn't replaced, the heart has to work harder and other organ functions begin to deteriorate as well. Symptoms of being dehydrated include headaches, dizziness, drowsiness, muscle cramping, nausea and vomiting.  Dry mouth, chills and flushed skin are other clues.  I also tend to get quite cranky leading up to dehydration and, oddly enough, the skin on my inner forearm gets wrinkly.
I have two quick little self-checks for dehydration. First, I check the color of my tinkle – if it's dark or even moderately yellow, I know I need to drink more fluid – if it's pale or clear, I'm good! Also, I pinch the skin on the back of my hand and pull it upwards. Once released, the skin should snap back rapidly – if not, I know I may be dehydrated. Quick — I pull off the road and run into CVS to cool off and top off my "tank" with a hydration beverage!
Some experts say drink 8 to 10 8-ounce glasses of water per day, others say drink an ounce per pound of body weight – that's probably a good goal in the summer months.
These are just benchmarks, you may need more or less liquid – however, the main point is to listen to your body and look for any clue that you may be dehydrating.  Better yet, be proactive and stay hydrated in the first place.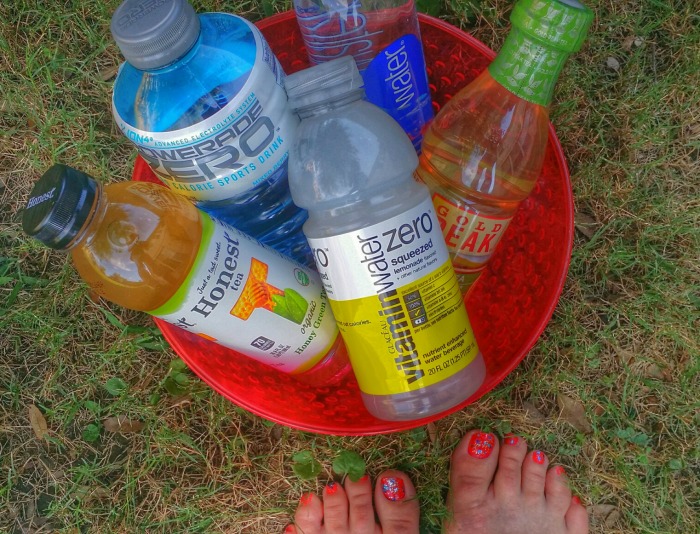 CVS Health and The Coca-Cola Company have teamed to help us all attain our quest for wellness with an important campaign called "Life Quenching."  Check out "Life Quenching" to learn more about the dangers of dehydration and the benefits of hydration.
And remember, with a CVS on nearly every city street corner (it seems!), it's easy to make a quick stop to grab the hydration option that best fits your needs and personality.Just head in the front door and make a beeline past the cash registers to the big refrigerated section along the wall bearing a huge sign "BEVERAGES" overhead — you can't miss it!
Remember, sometimes waiting until you get home to rehydrate is too long! Be proactive, beat the heat, stay hydrated! Also, don't miss the great deal right now going on at CVS – Spend $5 on these products, get $2 in ExtraBucks rewards in-store with your CVS ExtraCare Rewards Card.  It's a fantastic hydration deal, I totally loaded up at my last stop!
So, what do you do to stay hydrated? What is your #SummerHydration beverage of choice? Please share in the comments below – XOXO, Jennifer