Get my thoughts on losing weight in along with the advice from 24 other nutrition, health and fitness professionals in a recent article hitting the internet –25 Weight Loss Experts Expose Diets that Work.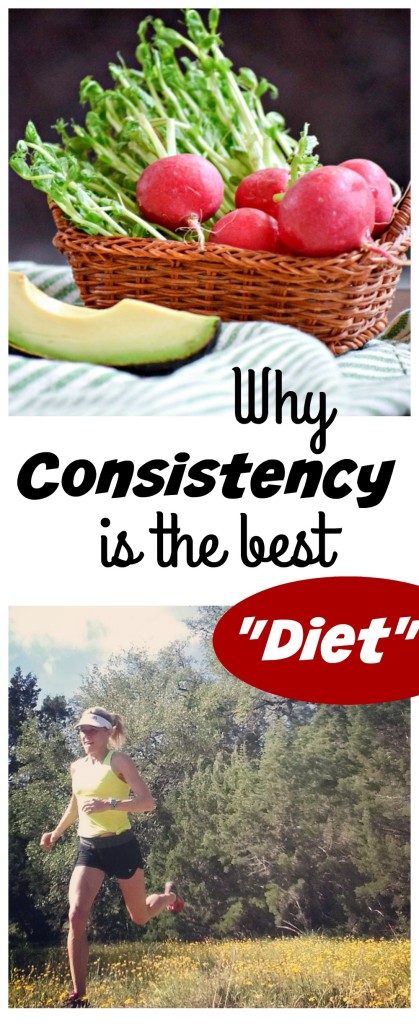 But, in a nutshell, the sub-title the author gave my opinion was "Never Take Time Off From Your Healthy Eating Plan." Just reading the title as-is, that sounds a little strict, however . . I'm anything but rigid in my approach to eating for optimal health. I'd title it — "Why Consistency is the Diet that Works Best."
Check out the story, and you'll find that I believe the most successful strategy to losing weight and keeping it off for good is to not be on any one particular "diet" or the other, but to create a day-in and day-out lifestyle that balances exercise with eating mindfully! And, I'm not alone in that opinion.
A plate at least half-full full of colorful fruits and vegetables paired with lean protein and a moderate intake of whole grains is the balanced approach I suggest and take myself. Also, I think saying certain foods are absolute no-no's is a set up for failure too, if you love chocolate or bread, then enjoy in small portions every now and then — just use common sense, and balance in light of your weekly food intake and exercise expenditures.
Studies have proven that successful "dieters" (I hate to use that word) create their own personal strategies to maintain a lean body mass and don't veer off the path much – despite weekends, holidays, vacations, or even when they are happy with their current weight. In a nutshell, success means being flexible, but never take a hard break from a healthy eating routine.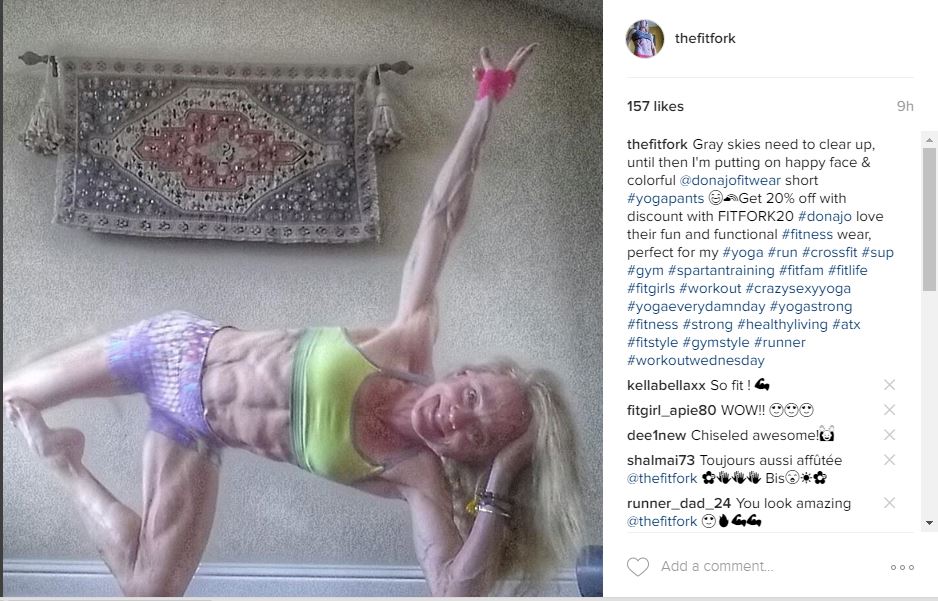 Also, off topic, but not really considering the importance of daily exercise and feeling good about what you're wearing . . . I've got the cutest yoga shorts to tell you about from Dona Jo fit wear! This fun company makes adorable yoga clothes, running clothes, printed cycling clothing, CrossFit active wear, barre clothes and tennis skirts that make it more motivating to get up, get dressed and get moving!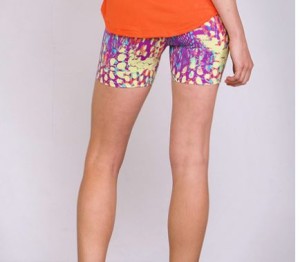 I picked out the Caribbean Shorts, the new print (which reminds me of a tropical fish) just launched last week! The shorts come in 2 sizes – Size 1 (0 – 8) and Size 2 (10 – 16) – I wear a size 2 normally and these fit just fine, I was worried they'd be too big. While they don't have that tight compression feeling, they are perfect for summer running and nailing new yoga poses –plus, the wide waistband is very flattering.  If you use discount code FITFORK20 when checking out at Dona Jo, you can save 20% on your active wear purchase!
What is your mindset about "dieting"? Do you follow a stricter diet like Paleo or Vegan? How do you like your yoga pants — bright or black? Please share in the comments below — XOXO, Jennifer