This is a sponsored conversation written by me on behalf of Sandwich Bros. The opinions and text are all mine.
Life is to short.  I want to wake up and seize the day immediately, but I also want to eat a good breakfast.  This could explain why I'm often fashionably late. My morning meal is often the reason I am running a bit behind, I'm a stickler on eating a protein-rich, balanced breakfast and often the preparation takes more time than anticipated.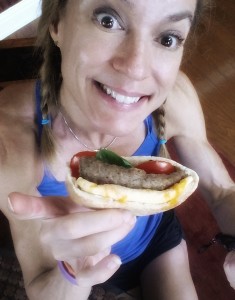 I'd say about half the month, my meal prep game is strong – I've got meats pre-portioned in the freezer and waiting to be tossed into egg scrambles or I've made master mixes of my protein mug cakes.  But there are admittedly weeks when the frenetic pace of managing work, training and crazy-busy family schedule has me falling off pace. But, thank goodness to one of my new favorite finds for the freezer – Sandwich Bros. Flatbread Pocket Sandwiches in their breakfast flavors.
Packaged individually, family members can grab a Pocket out of the freezer and make a protein-rich breakfast in less than 2 minutes with absolutely no stress or thinking. I don't think too well before a couple cups of coffee!  Another plus, they are " Really…Really Tasty!"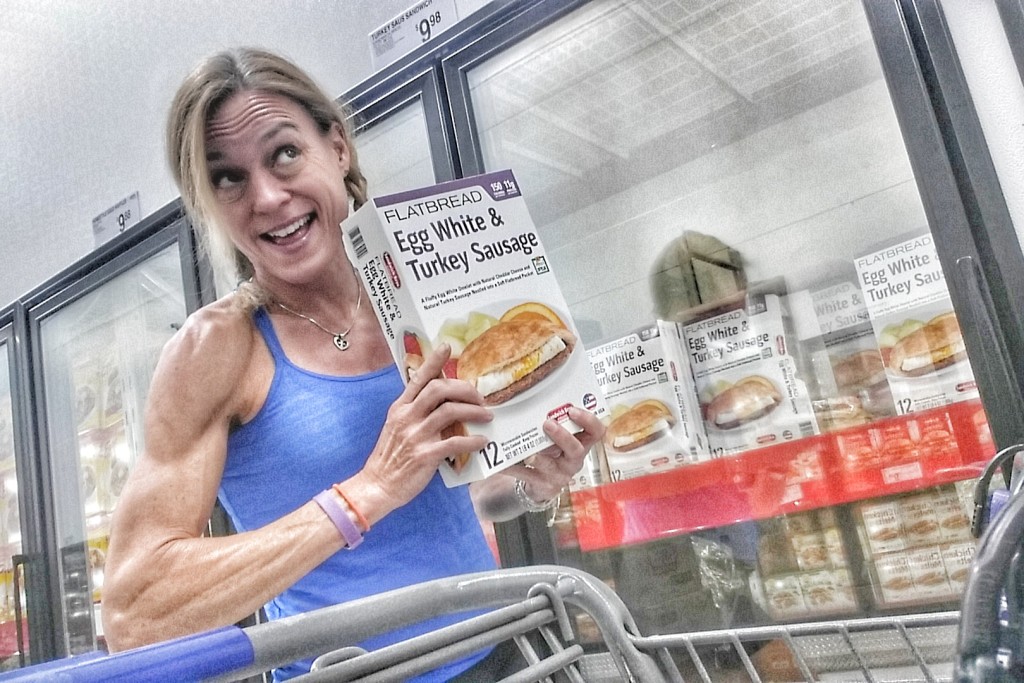 I love the Egg White & Turkey Sausage variety, this flatbread pocket is filled with a fluffy egg white cheddar omelet and lean Jones® sausage patty. If counting calories, you'll be happy to learn this breakfast item has only has 150 calories per serving and 4 weight watchers points. The only macro I track is protein, with a goal of 25 – 30 grams per meal. Getting enough protein in the morning helps you start the day right, providing longer-lasting energy, promotes satiety, aids in muscle management, and can prevent unhealthy snacking later in the day.
This yummy Egg White & Turkey Sausage has 11 grams of protein, that's really good considering only 150 calories! I'll typically pair this low-cal breakfast entree with a small sugar-free Greek yogurt topped with fruit for another 18 grams of protein. I'm totally winning breakfast, and I only opened a few wrappers!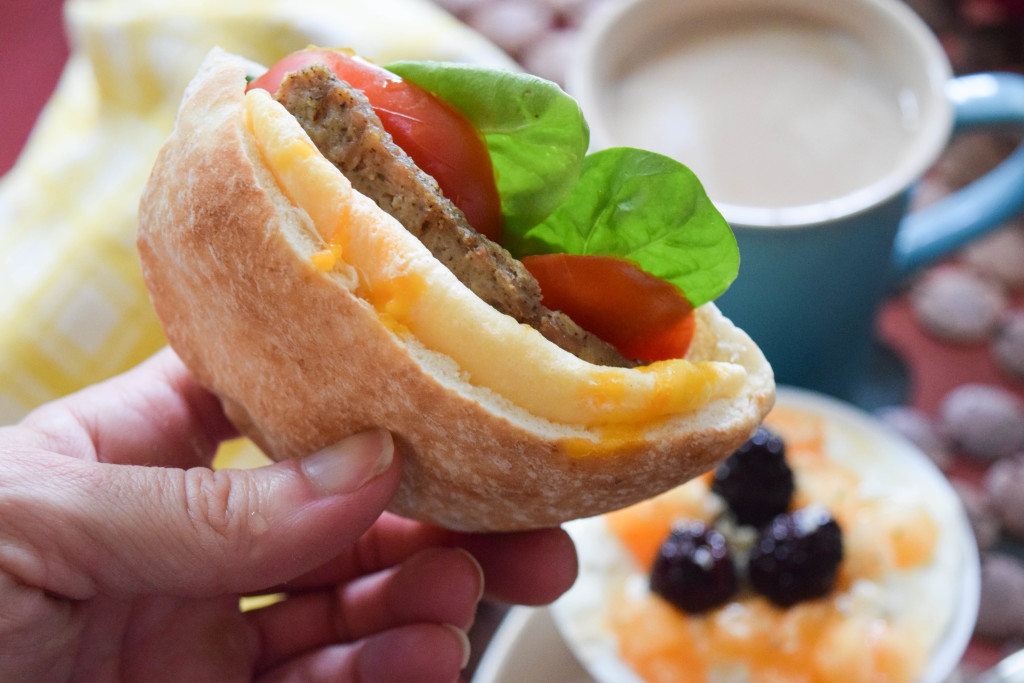 When I'm feeling fancy, I pull open my produce drawer to see what veggies I have to stuff in my flatbread pocket to add even more nutrition. Today I found spinach and tomatoes! Mushrooms, peppers, zucchini, and onions make yummy stuffers too. Add the veggies to the pocket before or after microwaving, depending on the texture you prefer! It's so easy!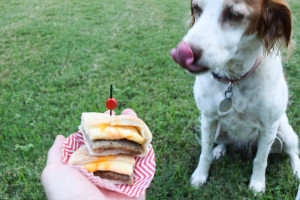 There are other Sandwich Bros. Flatbread Pocket Sandwiches for breakfast including Egg & Cheese, Sausage & Cheese, and Turkey Sausage and Cheese. They also make other flatbread sandwiches that work for a quick lunch, dinner or snak.  Get a COUPON and try them yourself – you can find them at Walgreens, Walmart and Sam's Club along with other locations. Start the day off right and get that #SandwichBrosSmile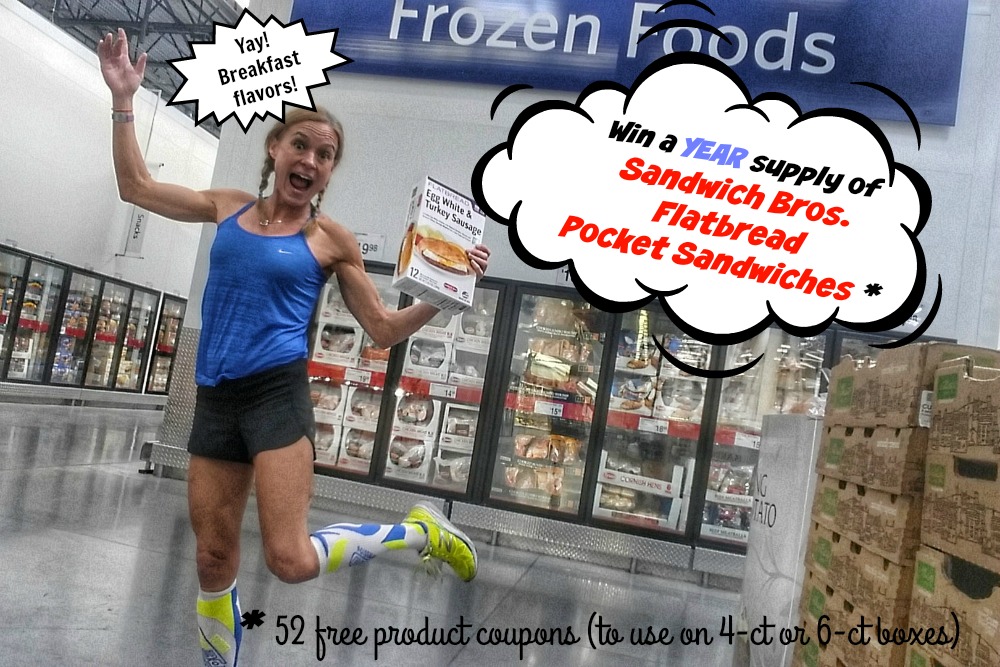 In addition to the COUPON, here's a deal you don't want to miss! I'm hosting a giveaway and one lucky entrant will win an entire year's supply of Sandwich Bros. Flatbread Pocket Sandwiches – 52 free product coupons (to use on 4-ct or 6-ct boxes)!  Whoohooo, if you win, breakfast problems will be solved for a good long while! Enter via the Rafflecopter app below: