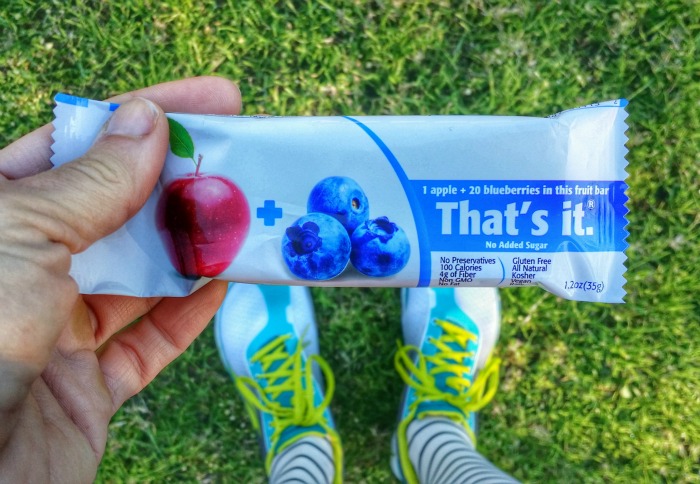 Nutritionally, these That's It.® fruit bars seriously sound – despite . . .or, make that due to, their simplicity. That's It takes Mother Nature's natural bounty and conveniently packages it up for snacking on the go.  Their best-selling bars are a combination of two fruits (imagine apple blueberry or apple mango) – and that's it! There are NO added juices, sugars, concentrates, purees, artificial colors, preservatives, flavorings or the like. Each bar is the equivalent of two servings of fruit, yet has just 100 calories and a nice supply of important vitamins, minerals and fiber (2g to 3g). How does non GMO, non-fat, gluten free kosher, vegan, and raw sound? Roger that! And, even though these bars are made with just fruit, they are diabetic friendly with a low Glycemic Index!  Parents love them, kids love them, and athletes like me love them thanks to the convenience, great taste and natural quality carbs that provide quick energy for sports performance.
Oh, and did I mention that astronauts love them too?! Just back in December, That's It.® took off in space to join astronauts on the International Space Station. After being tested at NASA's food lab, the bars were given the thumbs up for the cargo mission making them truly "out of this world." We were at the McDonald Observatory in Ft. Davis, Texas near that time and I kept looking up at the zillion stars in the sky imaging just where those bars were! I did, in fact, see several satellites orbiting (seriously) and imagined them to be like intergalactic ice-cream trucks that were instead delivering That's It fruit bars!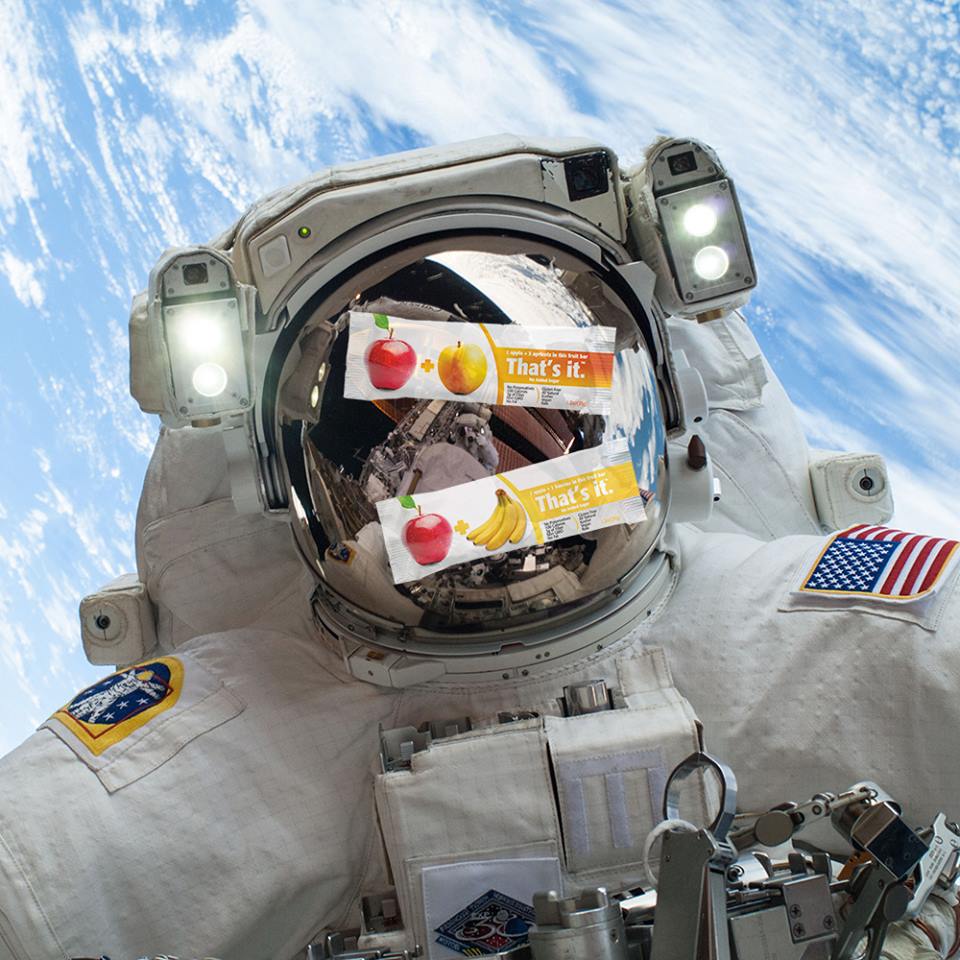 Because the bars have an 18 month shelf life, are individually wrapped and withstand a wide range of temperatures, they are a natural choice to fuel scientists up in space – and also to keep on-hand for us mere earthlings as we enjoy camping trips, trail running, ultra-marathoning, obstacle course racing, after-school snacks, and any other activity on the planet.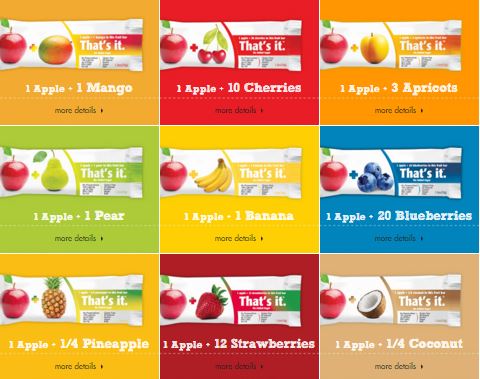 I'm so happy to be able to share the That's It.®  love and goodness! I'm giving away Sample Pack (featuring full-size bars in all 9 flavors) in honor of this company's stellar achievement in getting their product such intergalactic acclaim! Follow the That's It.®  journey into space on the That's It! Facebook Page  and enter my giveaway via the Rafflecopter app below. Meanwhile, you can purchase these smart snacks at Starbucks, Kroger, Target, Whole Foods and online at That's It.®
This post and giveaway are sponsored by That's It.®, however, all opinions and enthusiasm are my own!
a Rafflecopter giveaway