Ever find it hard to decide between serving seafood or steak when making a romantic dinner or special date night? I say, why deny – the marriage of meaty, mouthwatering steaks with delicate, succulent seafood is a bond that shouldn't be broken. In fact, I'm pretty sure SURF AND TURF are those three little words your significant other wants to hear on Valentine's Day. And, maybe "I LOVE YOU" later! Here are a few favorites from my personal recipe collection and from friends at Cooking Light and Texas Beef Council. Pair up one from the beef list and one from the seafood list for a memorable meal your love will LOVE!
FAVORITE STEAK RECIPES FOR DATE NIGHT: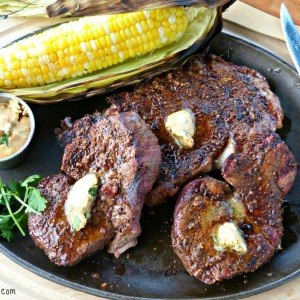 Spice-Crusted Tenderloin Steaks – I don't know how many times I've made this insanely good beef recipe – you just can't go wrong with tenderloin.  Slice up your beef into filet steaks (or ask the butcher) and get grilling. If it's still cold outside, this simple recipe works well on an indoor grill pan like this one XOXOX.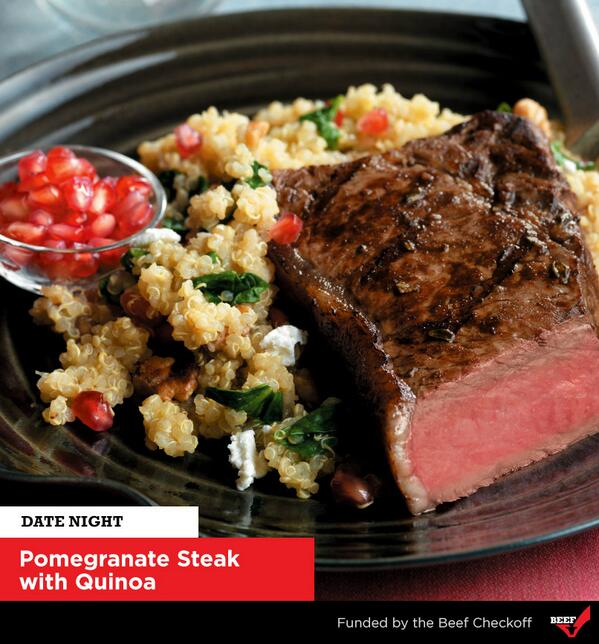 Pomegranate Steak with Quinoa – The additional of an ancient grain makes this strip steak super well balanced!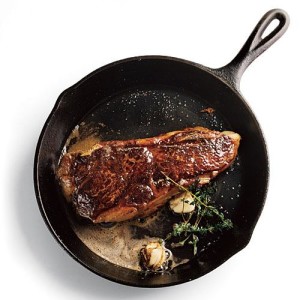 Pan-Seared Strip Steak – Smoky, savory and seemingly sinful, this recipe is made with a strip steak which is actually quite lean. I'd be inclined to sprinkle some blue cheese on top for an umami one-two!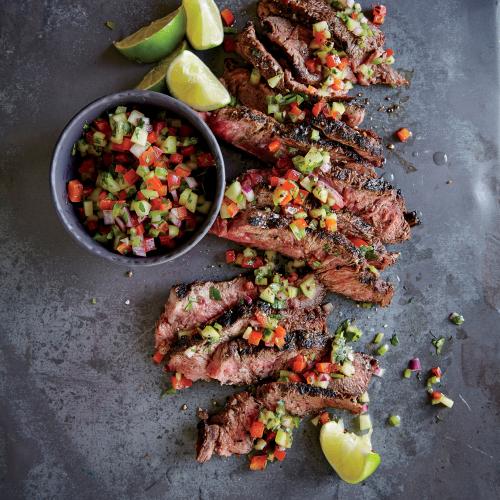 Mojo Flat Iron Steak – Flat iron is a very tender cut of beef, slice thin and serve with some grilled shrimp for a tasty tropics-inspired treat!
FAVORITE SEAFOOD RECIPES FOR DATE NIGHT:
Cumin-Dusted Seared Sea Scallops – My simple recipe for scallops is super flavorful and can be made in mere minutes while steaks are resting!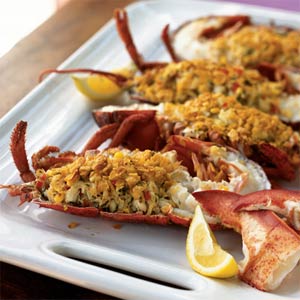 Crab-Stuffed Lobster with Citrus Vinaigrette – I went coastal crazy when I tried this — this easy lobster (and crab!) recipe is so easy and elegant plated as a side dish with the perfect steak.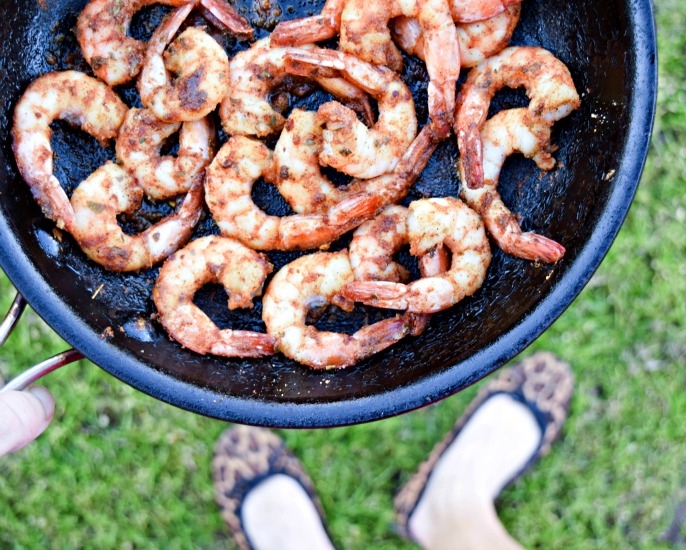 Sauteed Creole Shrimp – I originally made these quick Cajun-inspired shrimp to toss on a salad but found a few strategically placed atop a steak are spicy magic!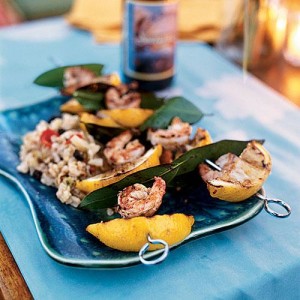 Lemon Grilled Bay Shrimp – Let shrimp soak up flavors in a 10-minute pre grill marinade of lemon juice, garlic and simple spices. I serve with the wedges, it looks so lovely!
So what are your dinner plans for Valentine's Day? Do you love beef and seafood — are you more surf or more turf when it comes to life?  Please share in the comments below — XOXO, Jennifer