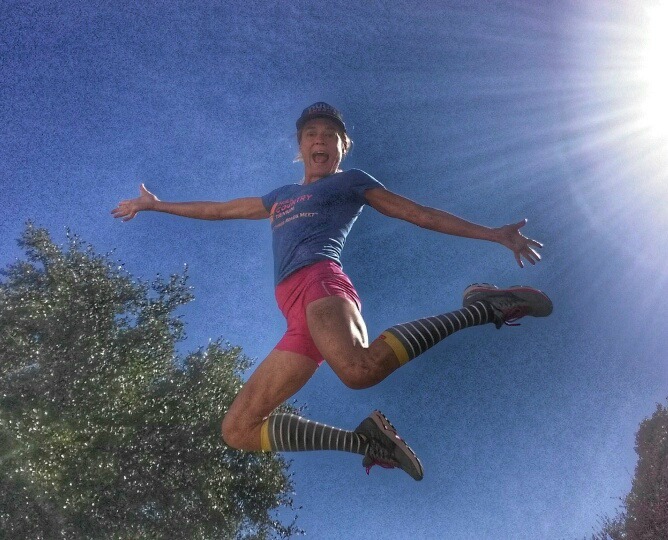 When something is so good that it's been repeated through 20 seasons, that's saying something special. In December, I'll be reflecting on 20 years of celebrating Christmas as a mom or mom-to-be, two decades of my dad's delicious holiday tenderloin and running my 20th marathon. Mizuno is also celebrating a special benchmark, it's the 20th edition of their best-selling shoe, the Wave Rider 20!
Evolution of the Mizuno Wave Rider from Mizuno USA on Vimeo.
Admittedly, I haven't worn all 20 iterations of this running shoe (although quite a few), it's amazing that the basic concept has resonated with loyal fans through the ups and downs of running shoe design – and I say that quite literally in terms of all the cyclical changes in heel drop and rise! After nearly two decades of refinement, this latest version of the Wave Rider claims to "exceed all expectations."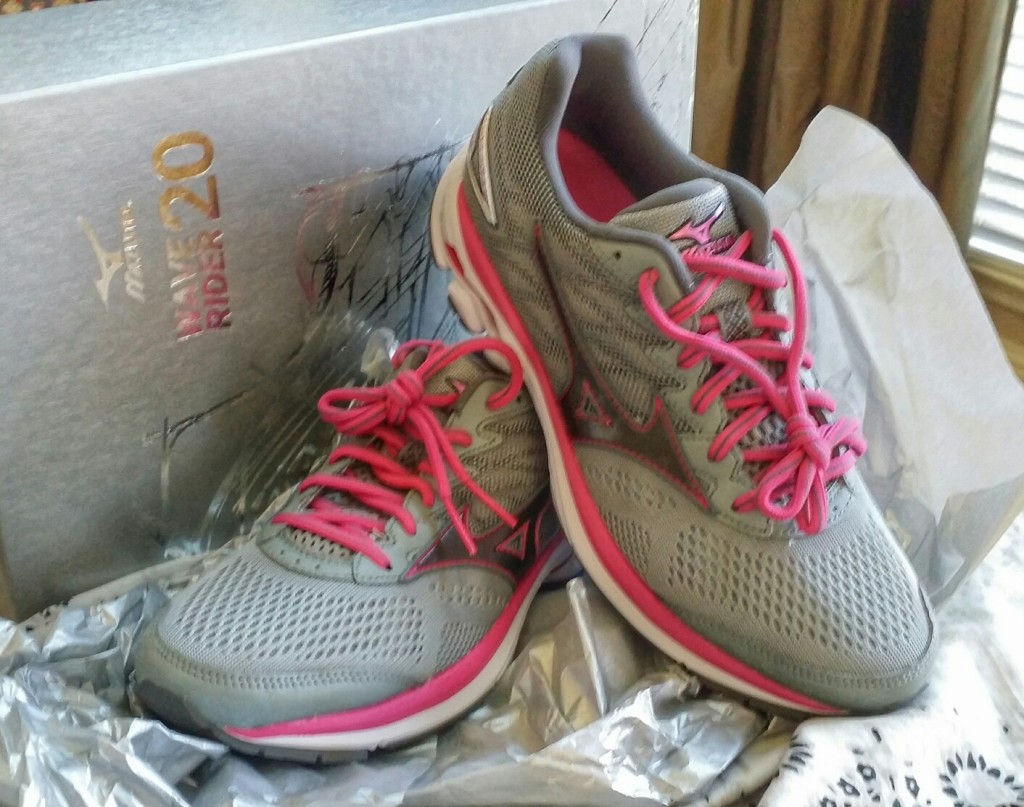 Does it, will it?! Only the miles will tell . . . . so I slipped into the Wave Rider 20 and logged a few! Lucky thing I had some running to do with the San Antonio Marathon right around the corner! My workout today was this Endurance + Speed Run Workout — a challenging 10 mile running workout that takes you from a manageable marathon pace to a fast and furious 5k pace finish. This long speed workout will get you used to running with leg fatigue so that you will nail your next big race!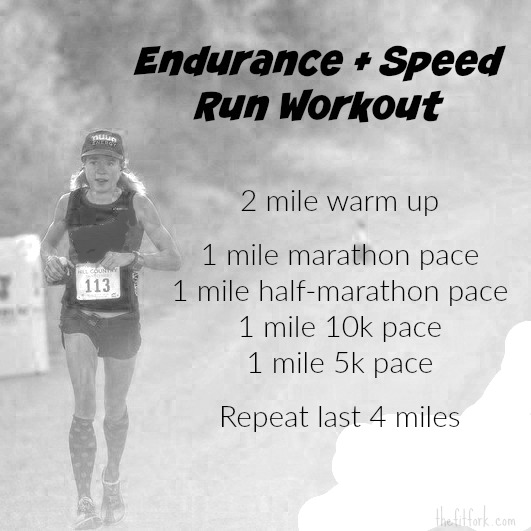 Well, my feet were definitely happy after a long run – sometimes my high instep and arch makes shoes uncomfortable and sometimes even feel like they're going numb. Nope, not in these. While I'm not a heel-striker, I still felt comfortable landing mid-foot despite the 12mm rise. I did appreciate that these were a "moderate: cushion shoe but only weight about 8 ounces, sometimes on longer runs my feet feel beat up in super "nothing" shoes – I need just a bit of cushion!
Guys and gals, you each have three color choices in these snazzy shoes – honestly, I liked some of the guy colors a lot and was a little jealous! They run about $119 full retail and debuted in mid October – pick up your pair at your local running store (and support Small Business Saturday) or online at Mizuno.com
Here are some official improvements on an immutably amazing running shoe, the Mizuno Wave Rider 20:
Cloudwave: The shoe's new cloudwave geometry provides a softer, smoother, more gentle ride with improved cushion on initial heel impact & better guidance in the transition from heel to forefoot.
U4ic Midsole: You'll feel "euphoric" (that's how you pronounce U4ic) over the more responsive, softer feeling midsole that offers a longer-lasting ride.
Engineered Mesh: Not only does the running shoe look sleek and fast, the new engineered zone-specific mesh construction provides a seamless and light fit that goes almost unnoticed on the feet.
Are you a Wave Rider fan? How many have you had? What race / event are you currently training for? What is your dream shoe color combo? Please share in the comments below – XOXO, Jennifer