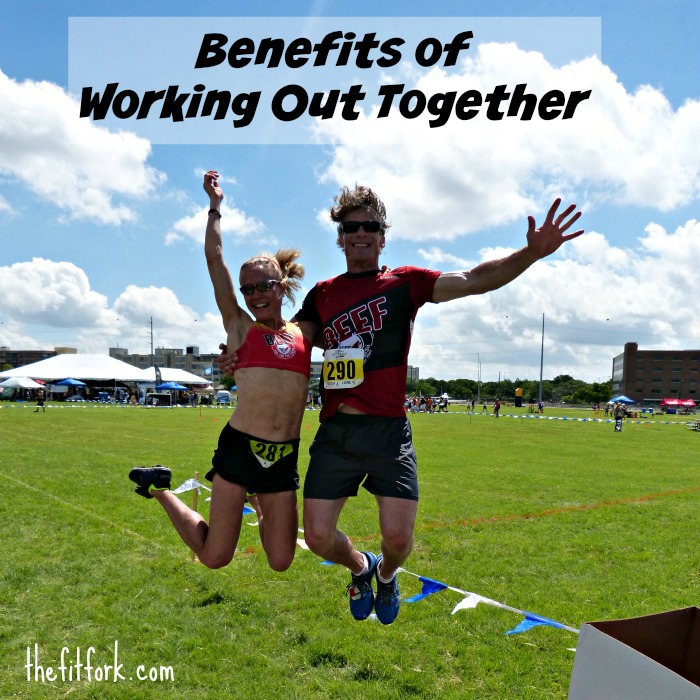 Most people don't equate Valentine's Day with working out, but maybe they should! Breaking a sweat with your sweetie is not only a fun "date" and good for your health, it also boasts bunch of benefits that will keep any relationship fit and strong.   Here are the three most compelling reasons, in my opinion, why couples who sweat together, stay together.
Soulmates make the best 'swolemates'. Opposites often attract and even similar-personality partners may not have many interests which overlap. However, exercising together is an activitity that can help every couple connect — it creates accountability, increases synchronicity, and promotes a shared passion. One study (Aron, Norman, Aron, & Heyman, 2000) suggests that couples who participated together in an exciting and challenging physical activity reported a higher level of love and relationship satisfaction.
More fun, less stress.  The never-ending responsibilities of adulthood can take a toll.  Instead of coping with worry, anxiety and conflict in an unhealthy manner, exercising is a positive way to shed life's irritations . . . and maybe even a few unwanted inches. And, when you hit the gym, tackle the running trails, or go zen in a yoga class with your spouse or significant other, it's like a date – and that's fun!
Ooh, la, la endorphins and other hormones! The racing pulse, shortness of breath and sweatiness that comes from a good workout sounds a lot like the symptoms of romantic attraction! Researchers (Dutton & Aron, 1974) say that people can easily mistake the two – so if you're feeling hot and bothered at the gym, this is why!
Here's a partner workout you can try with your sweetheart on Valentine's Day – or any other day of the year!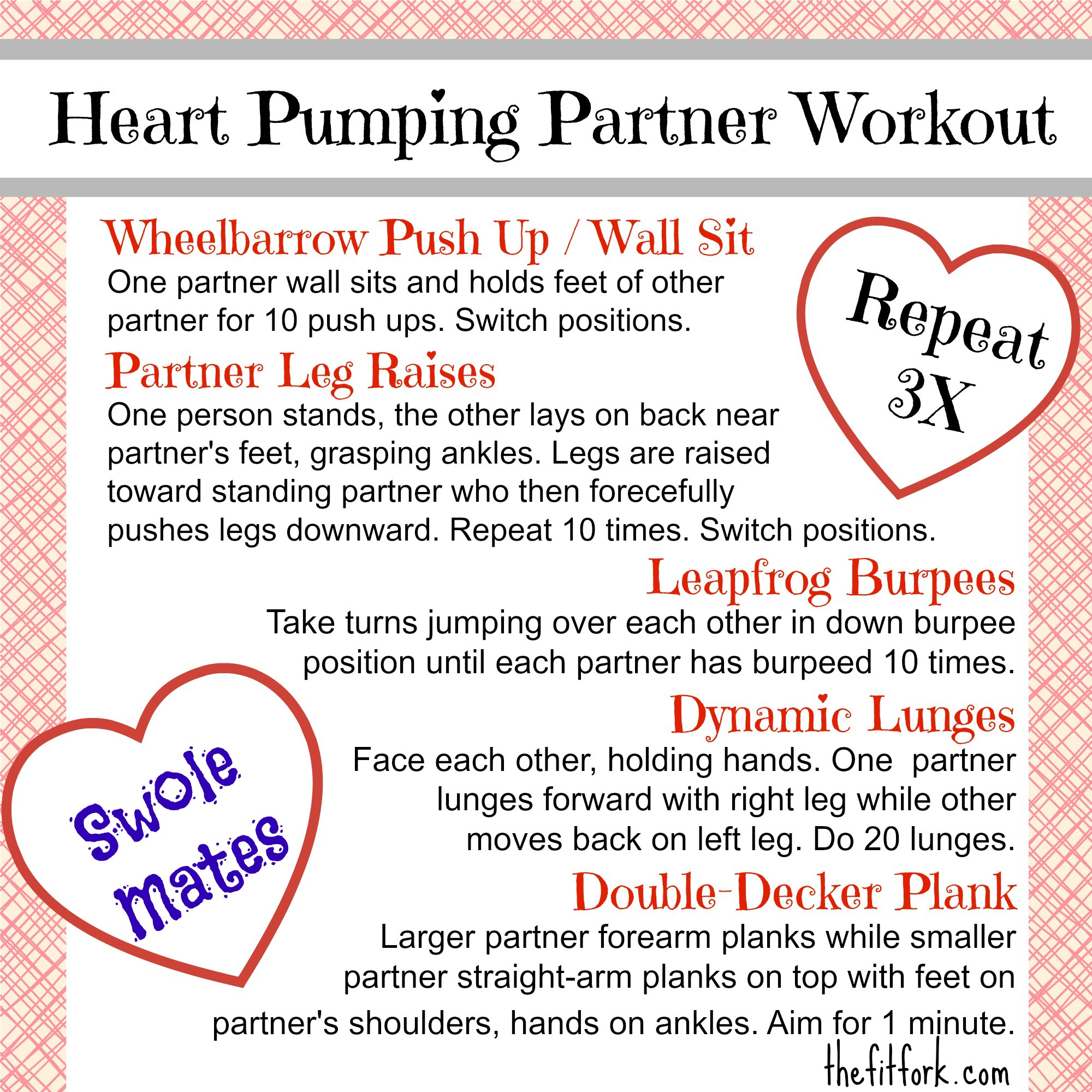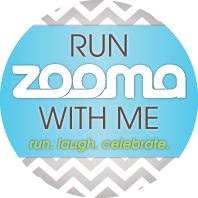 I also want to give a shout out the Zooma Women's Race Series again – I'm back in my 4th year as an ambassador for this very fun and empowering race targeted to women. While there is a lot o she-power going on at Zooma, MEN are not excluded – in fact, they are welcomed! I especially love it when I see a couple running side by side, one giving encouragement to the other! So, round up your most loved running partner and enter the upcoming Texas race on March 28, 2015.  Pick from the half-marathon, 10k or 5k and don't forget to toast each other afterward with complementary wine and bubbly at the finish line!  Register for the Texas race HERE and use discount code JENNIFER15 or 10% off any distance.
Here's another fitness shout out – this time for Tommie Copper, a line of stylish yet functional compression wear that supports muscles for improved performance, recovery and relief. Look at some of these cute items I've been wearing to the gym and on my runs – and Tommie Copper has just as much gear for the guys! Right now a huge Presidents' Day Sale is going off and you can save up to $40 on your order along with free shipping – check it out. 

Ready to share a post-workout snack together? Well, if I was picking, I'd split a Core Power High Protein Shake with my hubby and one of these delish granola bars from Michele's Granola. Made from scratch in small batches, these healthy treats are packaged 10 bars (assorted flavors) to a pack and can be ordered from Michele's Granola web store. Ooh, the Cherry Chocolate is my favorite.
Disclaimer: I was provided product or sponsorship in return or my review and promotion of these products. However, all opinions are my own.