Yes, I realize that I'm opening every blog post this month with "it's still hot in Austin."  Even as a huge fan of warm weather, I'm starting to get sick of it too.  So, what do I do? I make soup and stew! Nothing like slurping up a piping hot bowl of my Wilted Greens, Beans & Meatball Stew after a run in near 90 degrees or a no air-conditioning CrossFit WOD.  I'm not being snarky, I'm being serious – I'm not going to let Mother Nature infringe on the length of my soup season. And, good news, the weathermen are predicting a cold front  . . . . we'll be dipping down into the upper 70s for the high this weekend. HA!
While my Chipotle Squash & Chickpea Soup is always yummy, the soup in my pot this week is a delicious, easy and super healthy Wilted Greens, Beans & Meatball Stew that I first created for Litehouse Foods.  The beauty of this recipe is that you can use whatever winter greens you have on hand like spinach, kale, collard greens, mustard greens or Swiss chard – use a mixture, that's even better. It's always sad to say my temporary goodbyes to vine-ripe tomatoes and zucchini as the sun fades out on summer, but the farmer's market will be brimming with all of these vitamin-packed, nutritious winter greens. According to the USDA, dark leafy vegetables are plentiful in potassium, manganese and iron. Not to mention, they are all a good source for vitamins A, C, K and E as well as calcium, folic acid and fiber. So eat up!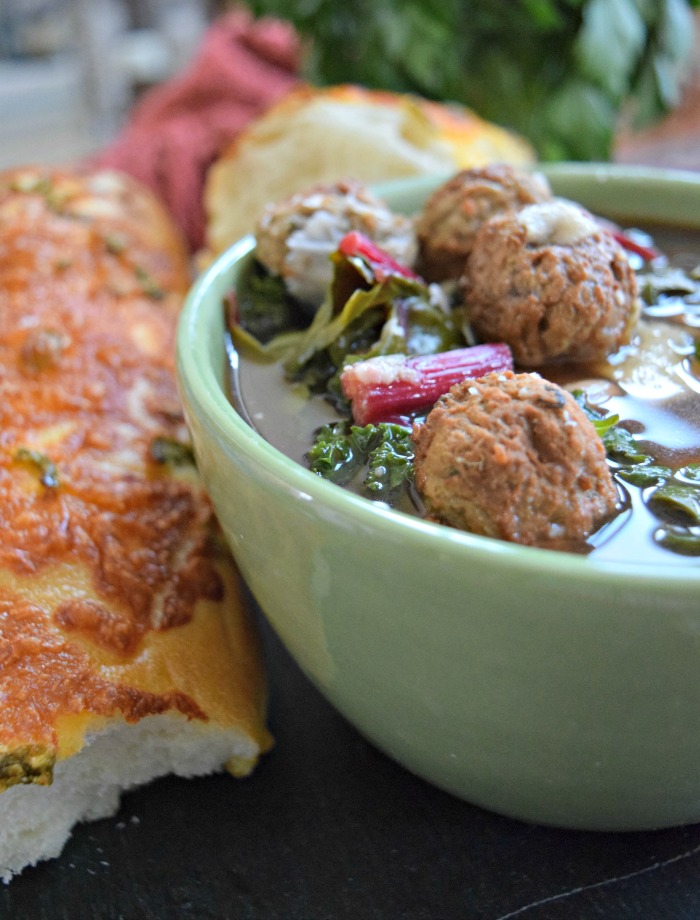 Wilted Greens, Beans & Beef Meatball Soup Recipe
2 tablespoons olive oil
½ cup chopped onion
¼ cup chopped celery
¼ cup chopped carrot
8 ounces sliced button mushrooms
6 cups beef broth
1 15-oz can great northern beans, drained and rinsed
1 tablespoon Worcestershire sauce
2 tablespoons fresh lemon juice
1 tablespoon Litehouse Food Instantly Fresh Garlic (or fresh chopped)
1 tablespoon Litehouse Food Instantly Fresh Parsley(or fresh chopped)
1 tablespoons Litehouse Food Instantly Fresh Chives (or fresh chopped)
1 ½ teaspoon Litehouse Food Instantly Fresh Thyme (or fresh chopped)
1 teaspoon fresh ground black pepper
1 Parmesan rind (dry end from wedge optional)
8 cups of coarsely chopped mixed winter greens (spinach kale collards chard)
24 pre-cooked "mini" or "party size" lean beef meatballs
Garnish: shaved Parmesan cheese if desired
In 6-quart Dutch oven or stock pot, heat olive oil over medium heat. Add onion, celery, carrot and mushroom and sauté for 3 to 4 minutes, or until softened and lightly caramelized.
Add broth and bring to a boil over medium heat. Add beans, Worcestershire sauce, lemon juice, garlic, parsley, chives, thyme, pepper, and parmesan rind. Reduce heat and simmer for 10 minutes.
Add one half of mixed winter greens to pot; stir for 2 to 3 minutes to allow leaves to "wilt" down thus providing room for remaining greens. Add remaining greens and continue to stir and cook down for approximately 2 minutes.
Cover pot with lid and keep heat on low. Reheat meatballs according to manufacturer's instructions in microwave or oven. When reheated, drain on paper towels, if needed, and add to stew. Use a spoon to remove any remnant of the parmesan rind.
To serve, ladle among four bowls and top with shaved parmesan cheese if desired.
Serves 4
Please visit the Living Litehouse blog for lots more yummy and convenient recipes that will work with your healthy lifestyle.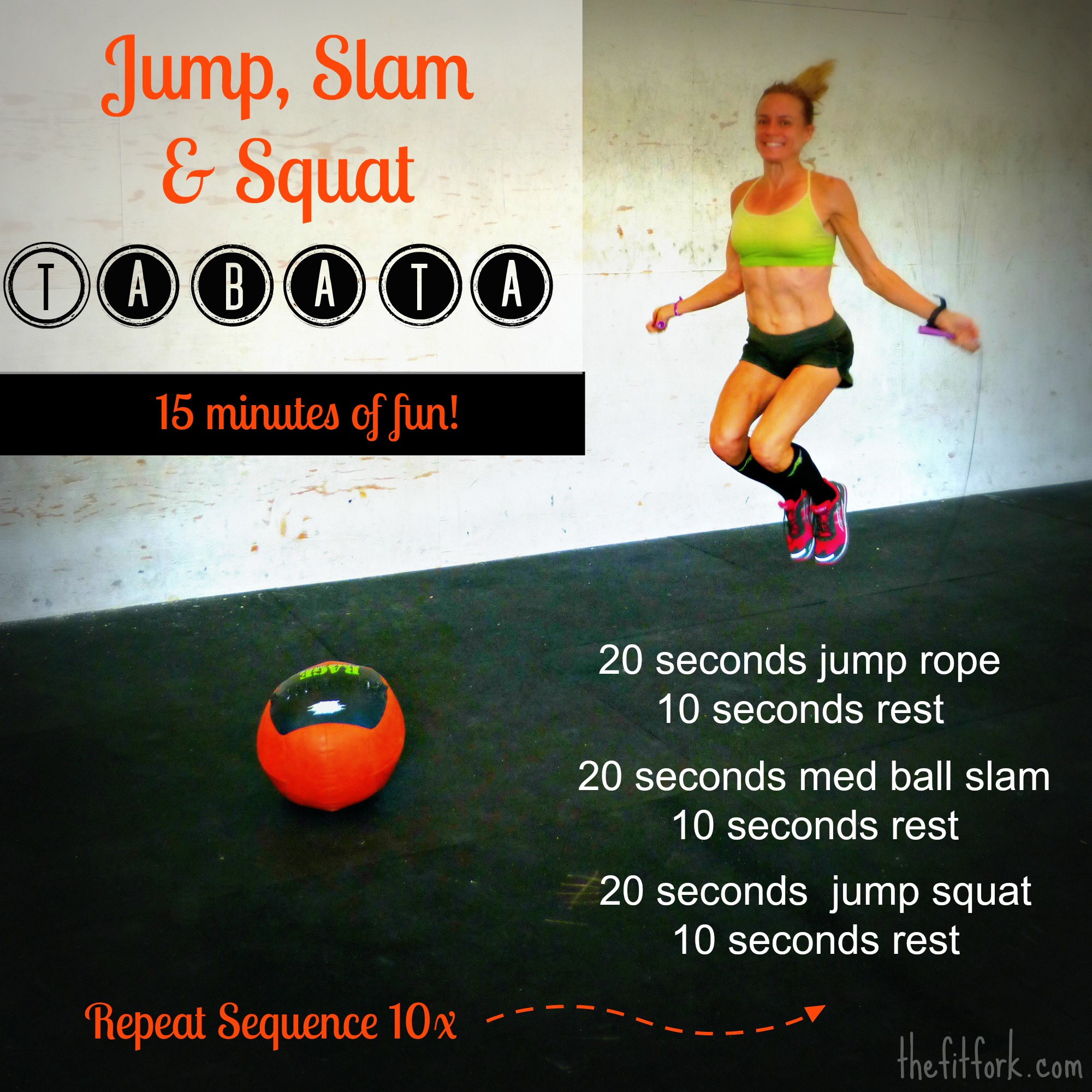 To help you work up a sweat, I've got a Tabata workout that will definitely make you earn that piece of cornbread with your soup. If you're not familiar with the Tabata concept, it's basically 20 seconds of high intensity exercise followed by 10 seconds of rest and then repeat, repeat, repeat for four minutes. Tabata workouts are meant to increase the capacity of both your aerobic and anaerobic systems – do a couple per week and you'll be a machine! However (disclaimer), my Tabata workout kicks it up from 4 minutes to 15 minutes – I must really like to suffer.  If it's too much for you, please stop and catch your breath with extra rest in between exercises.
So, would you rather drink a smoothie on a cold day or have soup on a hot day? What is your favorite soup?