I can't pretend to be an expert at the Scorpion pose (vrschikasana) or even yoga in general, but I've been working on this particular move for a year now and it's come a long way. The funny thing about yoga is that you DO have to practice – experienced yogis make everything look so easy, but it's really hard work. Some of the simplest moves sill elude me — my hamstrings and hip flexors are in a chronic state of tightness and often don't want to cooperate!  Can you believe that some can people can even arch enough to rest feet on the head – WOW!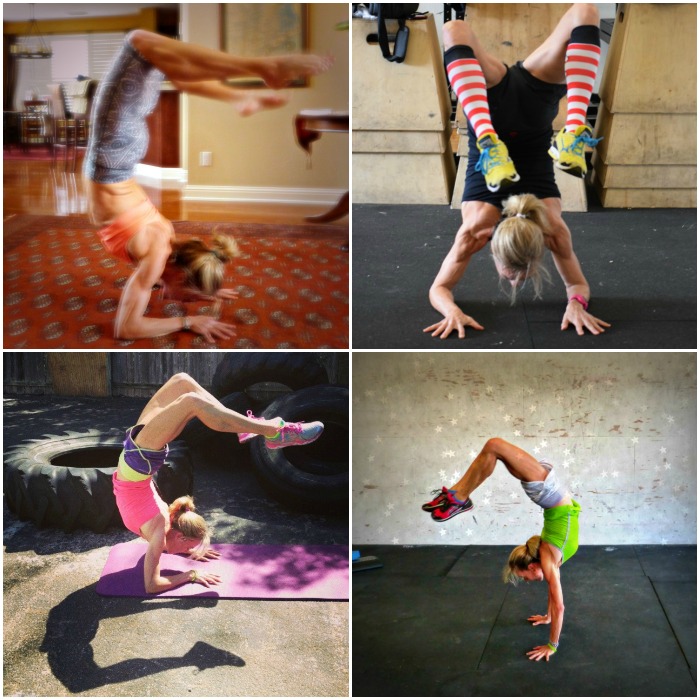 I like to call the Scorpion my "killer" party trick and I'll #stopdropandyoga one whenever the mood stikes – however sometimes, it's hard to find a photographer (I think I have mortified and scarred my kids for life).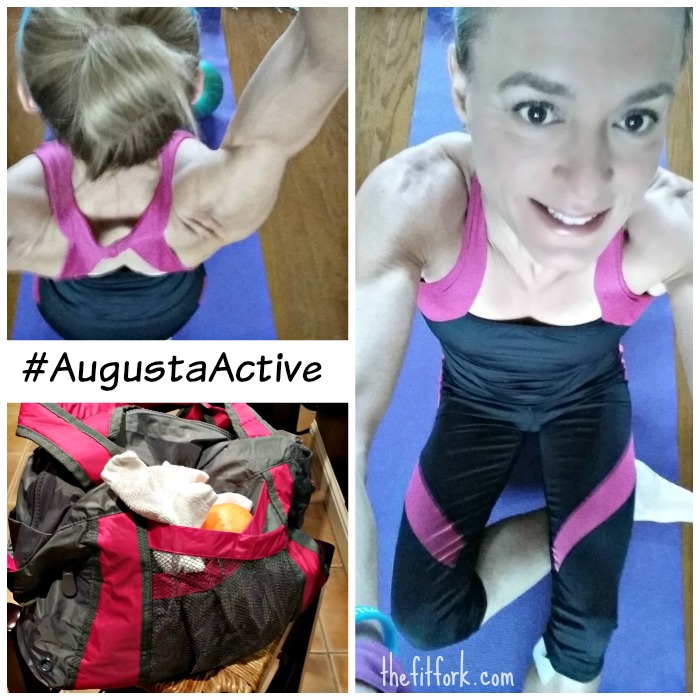 Anyway, it's easiest to do yoga or any other type of fitness activity when you are properly attired and feel cute (or manly, I suppose if you're a guy). I recently was sent athletic gear (Action Color Block Capri and Jazzy Open Back Tank) along with a Cruise Duffle gym bag from Augusta Sportswear to try out – so cute and flattering in black with pink accents. Not only is this fitness sportswear stylish, but also comfortable for my day at the gym followed by a little yoga practice. I was also mightily impressed with the amount of gear that the gym bag held. I probably take way too much stuff on my outings including my blogging camera, a couple extra workout outfits, toiletries and recovery snacks – but I'm always prepared!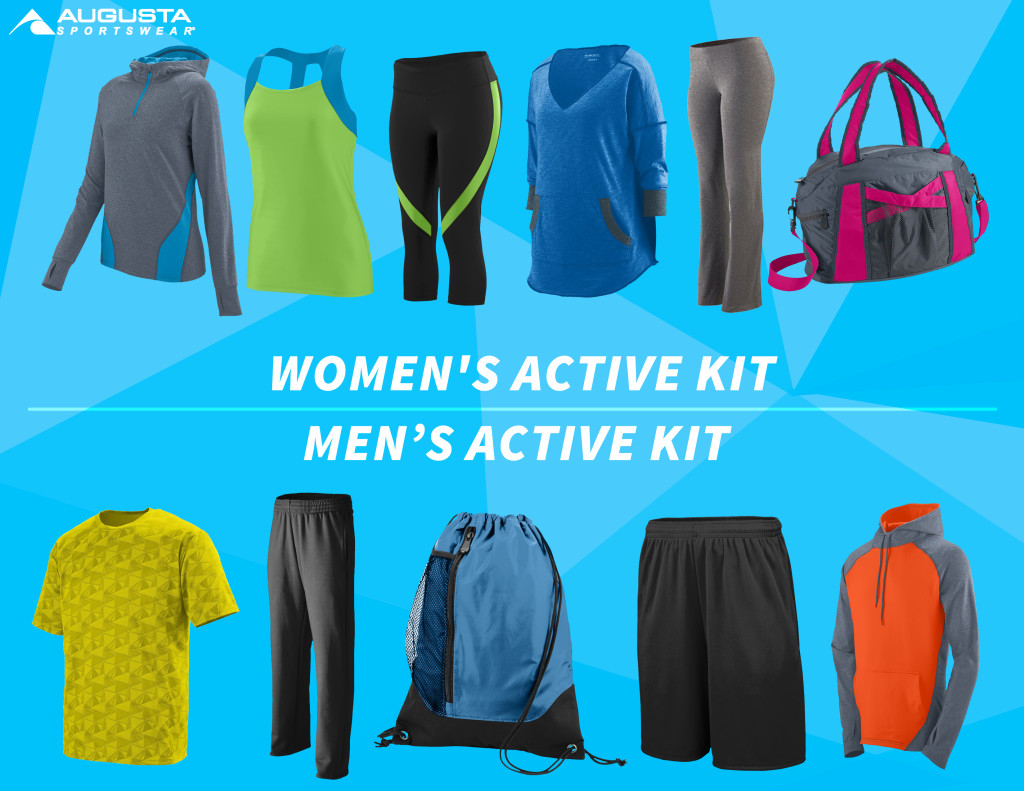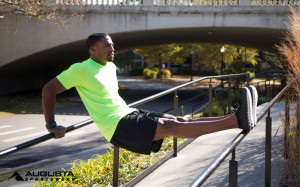 You could win some of this Augusta Sportswear workout wear for yourself! Enter the giveaway for an "Active Kit" – just look at all the cool loot you could win!  To be clear, one guy winner receives the MALE kit and one woman winner receives the FEMALE kit. I love how Augusta doesn't forget about keeping the guys in our lives geared up for performance and looking good!  Some other notes on the contest:  The giveaway begins on January 12th and ends on January 19th 2015. The giveaway is open to US residents only. Styles/colors of the giveaway items may vary based on availability.   This post and giveaway for gym clothes and athletic gear is sponsored by Augusta Sportswear. All editorial comments and opinions are my own.
What is your favorite yoga pose? a Rafflecopter giveaway