Wrapping presents this holiday season doesn't need to be stressful. In fact, it can be fun!  I recently visited my local Hallmark Gold Crown store to pick up some wrapping paper. I was so impressed by both the selection of gorgeous designs and also the heavy quality of the paper – plus the grid marks on back are nice for geometry-challenged folks like myself.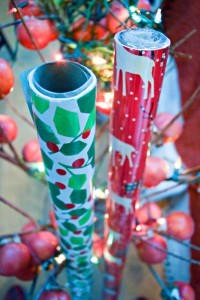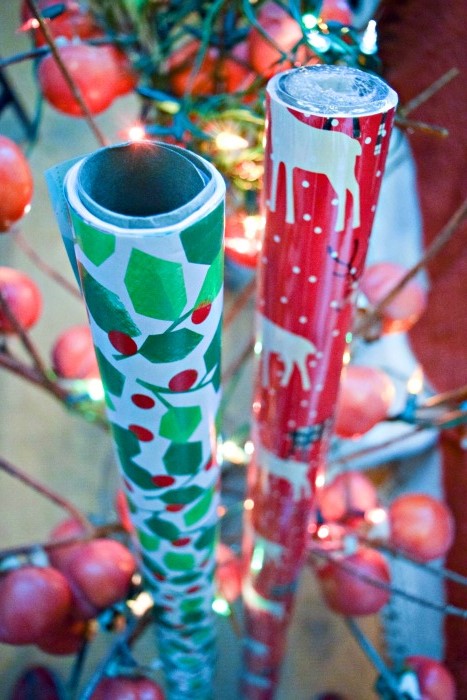 Some people are truly artists when it comes to gift wrapping and others just aren't – I probably fall into the "aren't" category, but I actually like real wrapping and not just sticking stuff in a gift bag.
Although, I have to say that wrapping bulky items can be a little challenging – that's why I like to make paper bows to "wrap" the larger holiday gifts at my house. Usually, I leave a little box wrapped up with scavenger hunt clues leading the recipient up to the hiding place – it's so fun!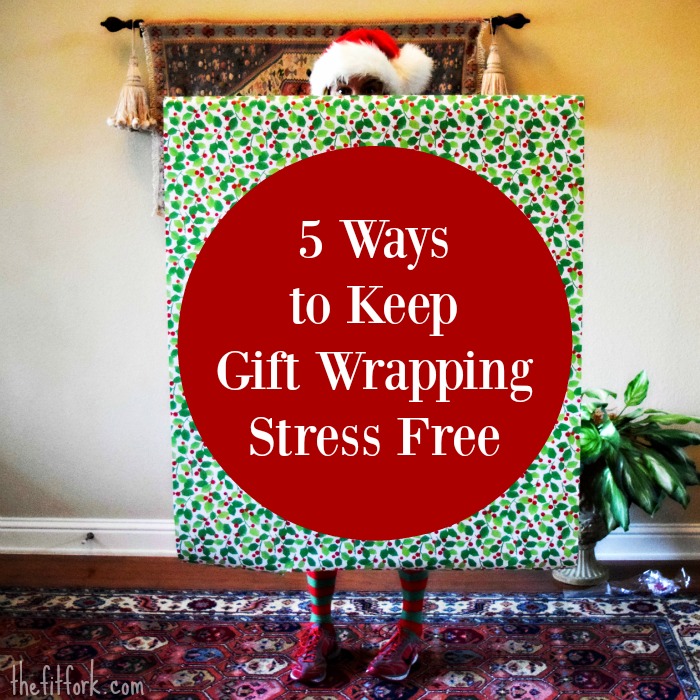 Here are some ways to make gift wrapping less stressful:
Have all your supplies on hand: I always keep a plentiful stash of scissors, tape, gift cards, pens, tissue paper, ribbon and of course, wrapping paper from Hallmark Gold Crown.
Don't worry about perfection: You may see the little folding flaws or unmatched ends on your gift, but most recipients won't care – if they even notice at all. Instead, it's the time and thought you've put into thinking of them that will make the biggest impression! For example, I know my teen boys can't wrap gifts well, but I appreciate that they make the effort and don't pass the duty on to someone else!
Get creative: There is no rule that says the entire gift has to be wrapped or that there is only one way to get the job done. If gifts are huge, make a little scavenger hunt game as I mentioned . . . or if gifts are very small, wrap them up in a large box to throw off your recipient!
There is more than one way to make a bow: While silks and satins are lovely, it's also fun to make a bow out of wrapping paper. My sister-in-law is a pro at this and she showed me how to take paper scraps and make pompoms, bows, fans, feathers and more – search Pinterest!
Get in the right frame of mind: Put on holiday music, make hot chocolate, turn on the holiday lights, make it an EVENT!
May I suggest a little workout to help get you in the right frame of mind for wrapping presents?  Breaking a sweat always lowers my stress level and when I have less to fret over, everything seems more fun – like gift wrapping.  This workout might seem a little silly (who couldn't use a smile this time of year) but it's actually based on some mobility workouts I do with a basic PVC pipe — you really need to try the workout, I'd hate for you to pull a muscle while wrapping presents!  Ideally, use an empty roll so you don't mess up your nice, new paper — or not!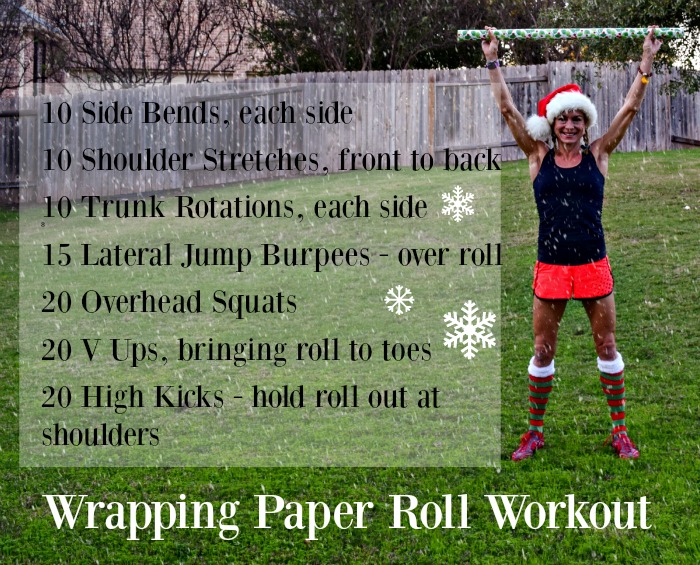 Also, while I was in Hallmark Gold Crown, I was surprised to find so many gift items that would make the family and friends in my life smile.  In the past, I have thought of Hallmark as a greeting card and wrapping paper store — but, WOW, they have everything from grab-and-go gifts to jewelry, home décor, kid's items (I saw Star Wars and Peanuts gifts galore)!  I picked up a few bars of wonderfully scented soap from the Crafters & Co. Line – the soaps are packaged in the prettiest paper (hey, they almost don't need wrapping, how's that for stress-busting) and the scent made my car smell dreamy on the way home.  These  little luxuries are quite affordable and just perfect for teacher, neighbor, work Secret Santa and hostess gifts!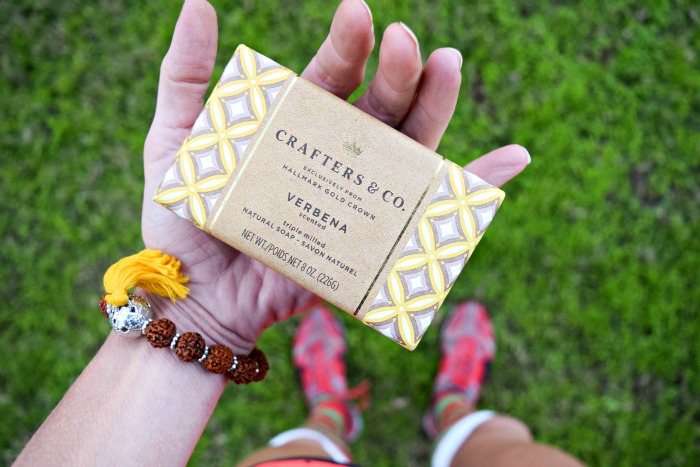 So, do you like wrapping gifts or look at the process as a chore? What's the weirdest shaped thing you've ever wrapped up?  What's your go-to teacher or neighbor gift? Please share in the comments – XOXO, Jennifer