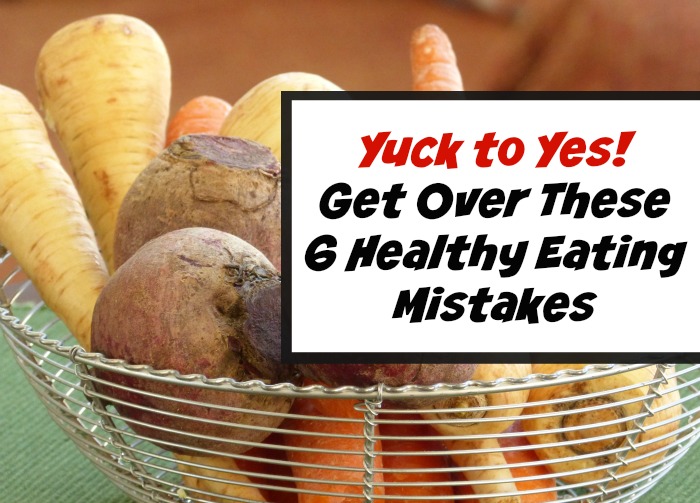 You've purged the fridge and pantry of processed foods, loaded up on organic foods and free-range proteins, and your produce bin is now a colorful rainbow of Mother Nature's bounty. It's a beautiful sight – and congratulations on your road to a healthier lifestyle! However, many of us unwittingly sabotage even the best-laid plans for a healthy diet because it's either what we were taught to do because "it isn't pretty," . . . or, frankly, we're just a little grossed out.  It's time to just "get over it" and stop making these healthy eating mistakes!
Don't scrape off brown stuff off bottom of salmon: Keep healthy fats in your diet by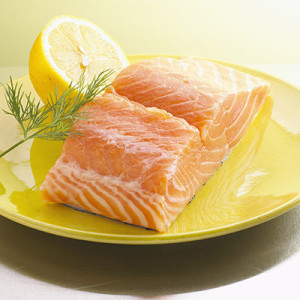 leaving on the brown-grey gunk found on the bottom of salmon.
I'm not talking about the skin (although that's good for you too), but the soft, gelatinous layer found between the skin and flesh. This brown-grey stuff is the insulating fat for this cold water fish and also where the overwhelming majority of heart-healthy omega-3 fatty acids are found.
Don't pour off liquid pooled on top of Greek yogurt: Despite looking like a cloudy mess that should be drained away, this liquid is actually the whey. Whey is comprised mostly of settled water from the yogurt, but it's also where the protein, potassium, and calcium live! Stirring in the whey before eating your yogurt keeps the protein content in yogurt high, preserves important nutrients and promotes a creamy texture.
Don't spit out fruit seeds: Despite your mother's warnings, most fruit seeds are actually quite beneficial for your health (some companies are even selling packaged watermelon seeds to snack on – they're good! ), containing a boost of important amino acids, vitamins and minerals.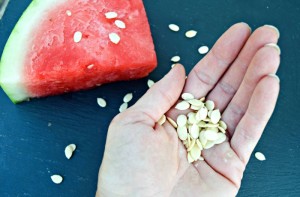 For example, watermelon seeds are an abundant source of zinc and the tropical papaya has an enzyme that helps fight parasitic infestation, a common health issue where the fruit is grown (isn't Mother Nature clever?).  I'm not saying you need to go out of your way to eat every seed in sight, but it's definitely does no harm to eat a few of them –and, a plant won't sprout in your stomach!
Don't peel vegetables:  Stop peeling your vegetables, especially if they are thoroughly scrubbed and washed.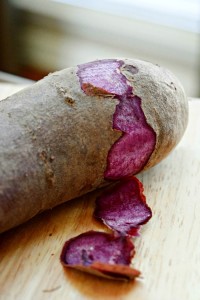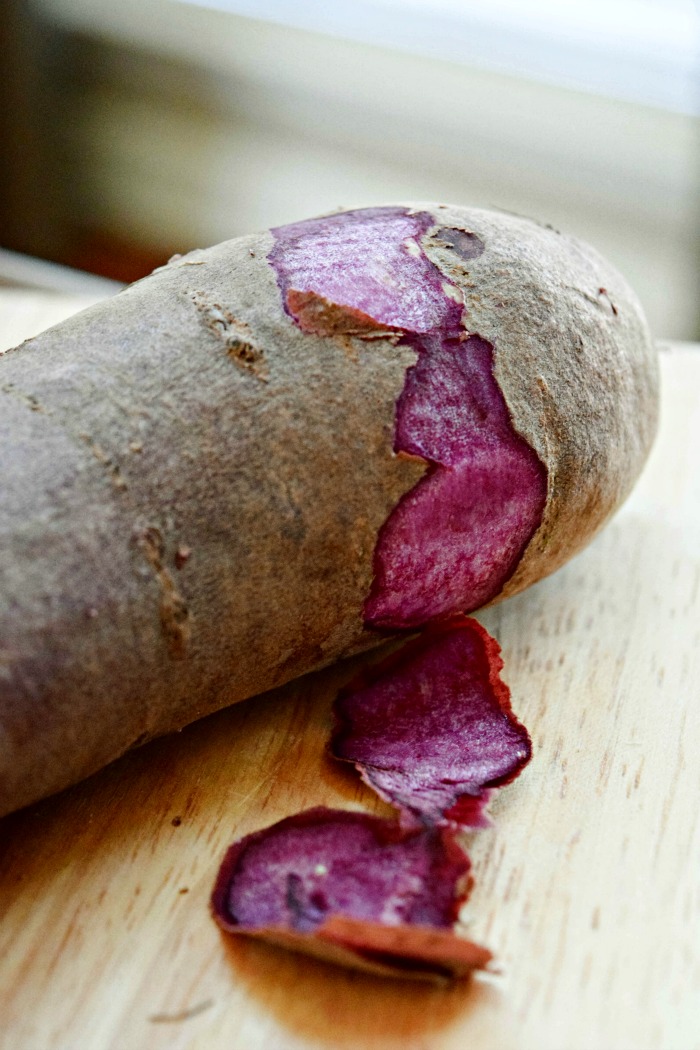 Not only does it take a ridiculous amount of time to de-skin produce (like potatoes, sweet potatoes, cucumbers, eggplant, onions, carrots, beets and others), peeling also robs your diet of important nutrients. A high concentration of vitamins, minerals and antioxidants are lurking on the skin of your favorite vegetables – for example, the levels of iron, calcium, potassium, magnesium, vitamin B6 and vitamin C found on potato skins are much more highly concentrated ounce-for-ounce, than in the rest of the tuber.  However, if you decide to remove the outer layer of vegetables for aesthetic purposes, save the peels and boil  with water for a vegetable stock.
Don't avoid egg yolks and those "stringy things": Let's crack the hype that egg yolks are bad – yes, they contain cholesterol, but recent studies show that eating eggs does not ramp up the risk for heart disease. In fact, the yolk is where the bulk of an eggs super powers reside, packed with vitamins, minerals, protein and healthy fats that benefit the eyes, brain and remainder of our bodies.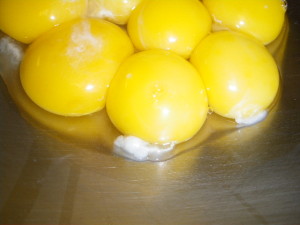 And, if you're grossed out by the white stringy things in eggs, don't be. There is no harm in eating this ropey part of the egg, called chalazae. Chalazae are merely what anchor the yolk to the membrane and are not the beginning of little chick as many think. Egg experts say that the more chalazae you see, the fresher the egg.
Don't chastise chia seeds over slime:  Chia seeds are rich in iron, potassium, calcium, omega fats, zinc, fiber, and antioxidants – and a good source of protein. However, the number one complaint of this super-food is the slimy texture the sand-sized seeds take on when wet.  Many don't mind it, but others get the gag reflex. One way to reap the benefits of chia seeds, but avoid the gelatinous goo, is to incorporate a sprinkling of the seeds in smoothies or baked goods.
Oh, and if you're looking for a chia seed recipe this Chocolate Raspberry Coconut Chia Pudding is one of my favorite healthy treats.
Do you have any tips on healthy eating, maybe some gross stuff that is actually good?! Please share in the comments below — XOXO, Jennifer