Don't you agree that October is the centerpiece of the fall season?  No longer hot and not yet cold, the days are beautifully colored, fragrant and delicious in every way. Now that I can bear to keep the oven on without cranking down the air-conditioner, I've been whipping up heaps of healthy baked recipe and have had no shortage of "quality control testers" hanging around the kitchen.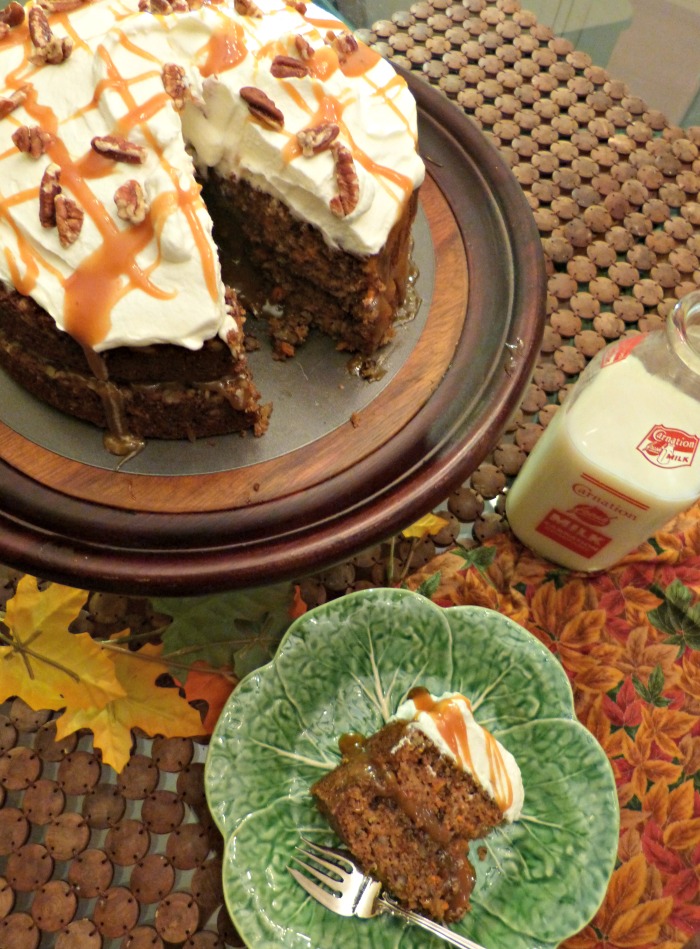 One recipe that turned out fantastic was the Caramel Apple Carrot Cake I created for Litehouse Food's Living Litehouse Blog.  When I was a kid, I remember my grandmother making a magnificently moist carrot cake – come to find out it was loaded with vegetable oil. My take on traditional carrot cake adds grated apples along with carrots to add moistness and reduce the amount of overall fat needed to make the recipe work. Also, baking with olive oil reduces the amount of cholesterol and saturated fat and helps nurture the flavor of the other ingredients to come forward.  Some say that the vitamin E found in olive oil helps to maintain the freshness of baked goods; however healthy cakes, cookies and quick breads never last long in my house.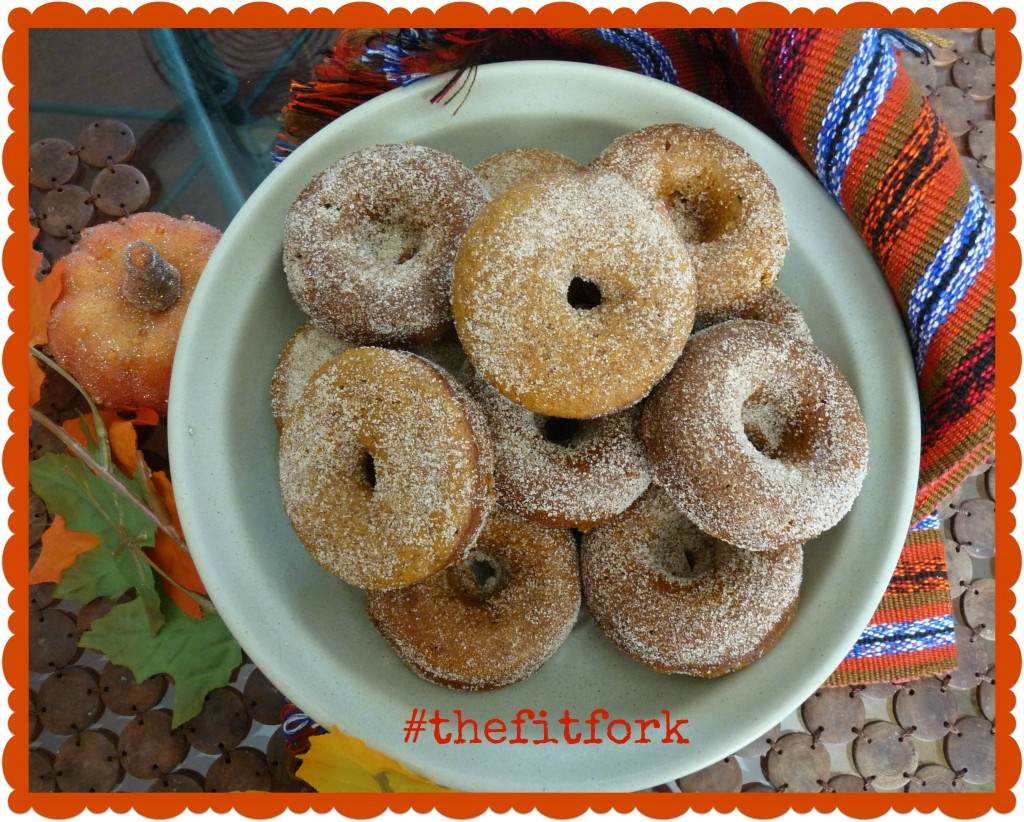 A go-to choice for crazy-morning breakfasts at my house are Baked Pumpkin Protein Donuts. Aromatically enticing with the seasonal scents of cinnamon and nutmeg, my boys gobble up these little bites of baked goodness without even realizing their eating some vegetable – a gourd – for breakfast. Pumpkin puree, even used straight from the can, has so many health benefits including lots of fiber, vitamins (especially K) and iron.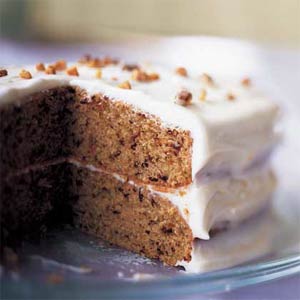 Next up on my baking agenda list is the Beet Cake with Cream Cheese Frosting from Cooking Light! I hope he's not reading this, because I'm planning on surprising my husband with this strange-sounding, but utterly intriguing treat for his birthday. Really, you can't beat beets. This red veggie is a nutritional powerhouse that packs in the potassium, magnesium, fiber, phosphorus, iron; vitamins A, B & C; beta-carotene, beta-cyanine; and folic acid. Plus, recent research claims that beet juice can help you exercise longer, improve blood flood, and reduce blood pressure. Sign me up, especially if it involves a slice of cake!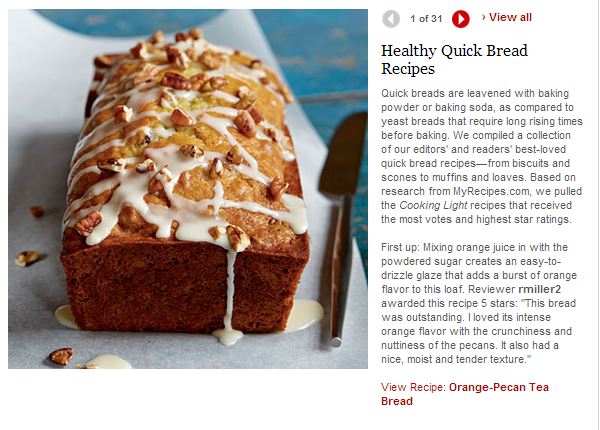 My baking wish list is long, and I'll also be checking out the 30 Best Quick Bread Recipes from Cooking Light. I really like to make muffins and quick breads, especially healthy versions, ahead of time and keep them in the freezer for busier times. When I can actually see and pronounce the ingredients that go into my food, even if I end up tweaking or making substitutions, I feel much more confident serving it to my family. I've found that packaged bakery items from the store are usually total fat, sugar and preservative bombs.