My major food weakness is that I have a sweet tooth, especially for anything chocolate. I can't pass a bowl of M&Ms without stuffing my mouth (and pockets) and know through extensive experimentation that truly "there is no wrong way to eat a Reese's." When I thought it would be a sneaky idea to hide chocolate chips from myself in the freezer, I realized the next morning they taste better frozen! There is no keeping me from chocolate. Period.
While I am focused on eating healthy most of the time, I'm definitely not a food denier. What's the point in living? However, since chocolate, in some form or fashion, will probably continue to be part of my (daily) life for the next 50 years, I decided to search around for some healthier options that I could indulge in every so often. I love me a batch of these Chocolate Date "Candy Bar" Bites; a recipe based on a friend's treat and tweaked to my tastes. These fudgy bites are packed with no-guilt, wholesome ingredients and are raw, gluten-free, vegan and Paleo-friendly, if that matters to you. They also taste completely dreamy and make a great workout reward — and that matters to me!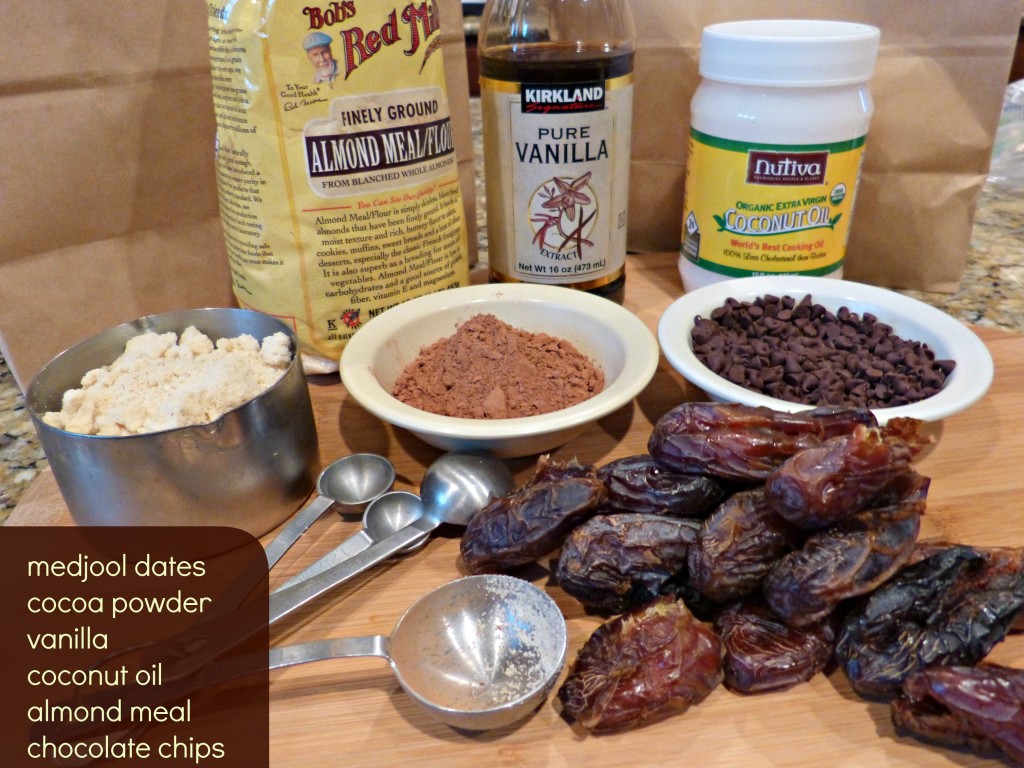 Chocolate Date "Candy Bar" Bites Recipe
1 1/3 cups pitted medjool dates
¼ cup organic cocoa powder
2 teaspoons coconut oil, melted
1 teaspoon vanilla
1 tablespoon water
1 cup almond flour
6 ounces Enjoy Life® Semi-sweet Chocolate Mega Chunks, chopped (reserve 2 tablespoons for sprinkling on tops) *
Place pitted dates, cocoa, melted coconut oil, vanilla and water into work bowl of food processor; pulse until well combined. Add almond flour and chocolate chips; continue to pulse until mixture creates a cohesive ball.
Roll dough into three ropes approximately 12" long. Press remaining chopped chocolate chips into the top of rolls. Cut each roll into 8 pieces.
Serves 24
*Note you can use whatever brand of chocolate chip you like, but if you are trying to keep a vegan diet or a dairy, gluten, and/or soy-free diet, please read the manufacturer's ingredient label.