I love traveling because it means I'm most likely off for a new adventure. However, I don't like being out of my normal healthy eating routine while en route to my final destination.  I recently got back from a trip to the beach. We traveled by car and I packed baby carrots, celery sticks and almonds for the car ride. With four adults and three teen boys in the car, my stash didn't last long and I regretted not stowing away more sustenance for the road – like many of the travel-friendly snacks from my post on healthy purse snacks.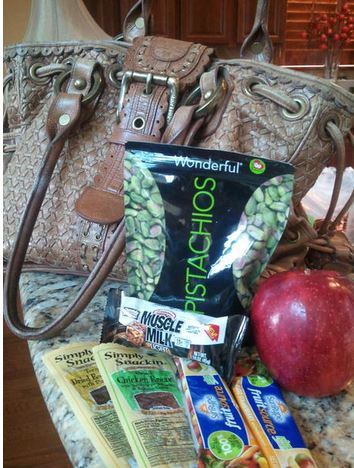 Of course, with all the man-sized appetites in the car, it was only a matter of time before we hit one of the Whataburger fast-food establishments that are so prolific in the one-stop light towns of Texas. As my mom and I found out, even Whataburger has begun to offer some healthier options including an Apple & Cranberry Chicken Salad with Low-Fat Pepper-Honey Vinaigrette. There is also the no-top bun burger trick that I'm fond of – take off the uber-bready top bun of my hamburger – cut the burger in half and then re-sandwich together for a double-decker ½ burger. All of these tricks kept me lean, mean and in fighting shape for some bad a$$ery on the beach.
Today I am travelling by plane to Seattle to meet with my Hood to Coast Relay teammates and sponsor, Nuun Hydration, before we hit the van for our 200 mile race from Mount Hood in Oregon to the beach of Seaside.  I did this same race last year (read all about it) thanks to the fine folks at Nuun Hydration, a Seattle-based company that makes a sugar-free electrolyte tablet in tons of delicious, yummy flavors. These electrolyte tablets are perfect for runners, triathletes, golfers and other people who are working hard and sweating all day in the sun. By the way, my team is named after one of the new flavors – Cherry Limeade!  Follow the adventure on the thefitfork's instagram feed. #nuunhtc #teamcherrylimeade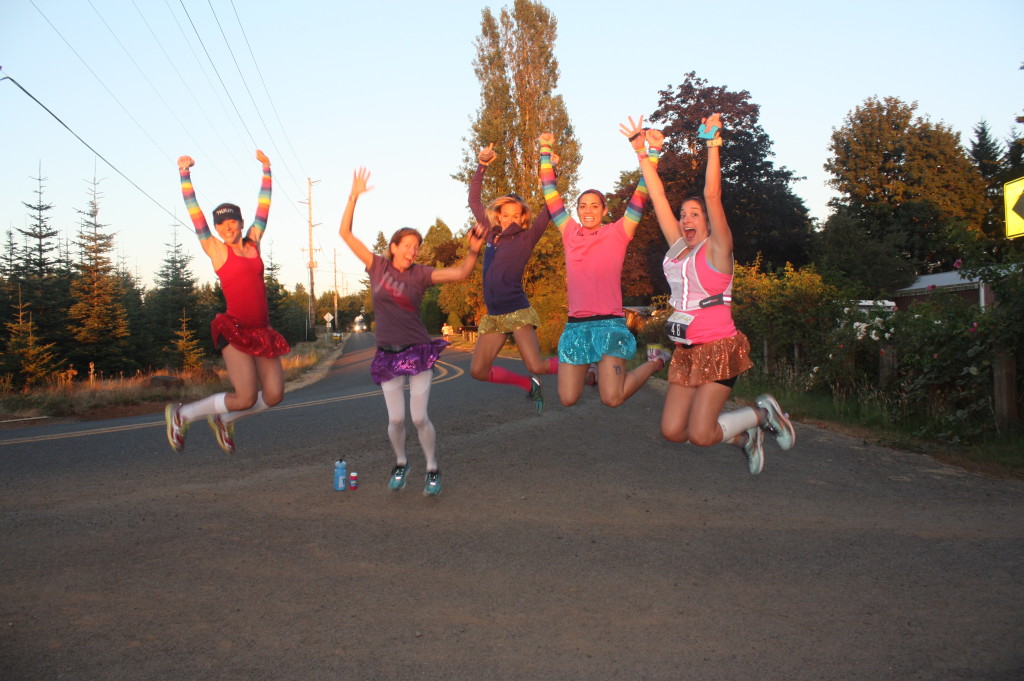 Since most airlines don't serve meals anymore (would you really want to eat these high-sodium, high-fat, highly unappetizing meals anyway?), a traveling girl such as myself is either subject to what she can find in the airport concourse (again, usually yucky) or what she brings along. I think I have just enough time this morning to make a delicious recipe I found at Cooking Light in a collection of their 75 Healthy Snack Ideas —  Honey Glazed Almonds.  These spiced nuts are made quickly on the stove top rather than being baked for an eternity in the oven.  Plus, the sweet-spicy nuts (kicked up with Chipotle powder) store well in an airtight container for several days, although I'm sure they'll be gone before my plane change in Salt Lake City.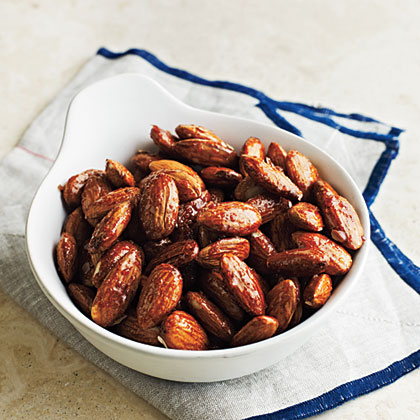 I'm also taking some of the new products from SunRype, including the Mango Mangosteen Fruit Source Bar made with all natural ingredients and no preservatives whatsoever. Each 100% fruit bar features 2 servings of fruit with this particular flavor featuring the Mangosteen. So WHAT is a Mangosteen anyway? I thought it was just a cute name for "mango," but, in fact, the Mangosteen is actually a purple super fruit indigenous to Indonesia and now grown in warm, tropical environments including South America and South Asia. The exterior of this uncommon fruit is purple, but only the white inner flesh and juice is edible.  But, it's well worth eating the Mangosteen as studies have shown that it has super-powered antioxidant properties (especially high in xanthonoids) that has anti-inflammatory properties and may reduce the risk for cancer. While the juice has high astringency value properties and has been used topically to treat acne, I would not recommend rubbing the fruit bar on your face!