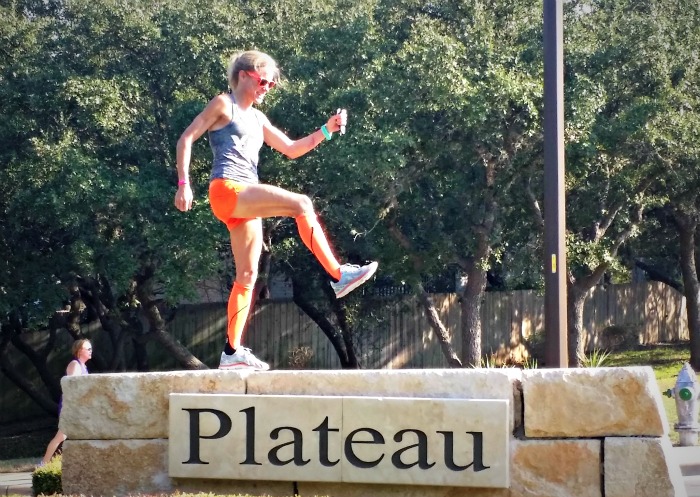 Whether you are fairly fresh into running or well-seasoned in the sport, you have may have experienced a plateau stage where athletic performance seems staler than, well, a week-old donut. Who wouldn't want to be on a permanent upward trajectory, setting PRs at every race and nailing mileage on every single run? But, that's just not humanly possible. All runners, even professionals, find themselves stuck in a rut on occasion. Instead of dismay, disappointment and threats to "throw in the towel," look at a running plateau as an opportunity to analyze and overcome any issues that may be holding you back.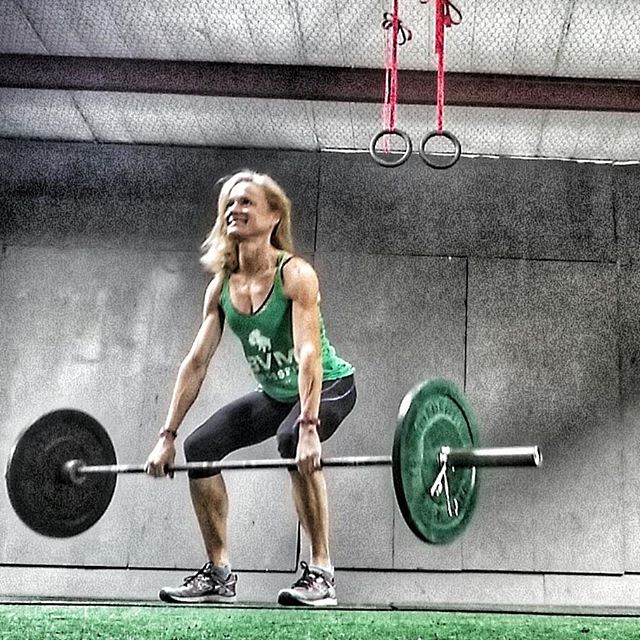 Supplement with Strength Training: Contrary to what many runners believe, strength training doesn't make you bulky or heavy on your feet. Stick with lighter weights (add more reps) and bodyweight exercises to add lean and mean muscle that will improve your stride and overall fitness, busting you right out of a running rut. While beneficial, don't only focus on squats and other lower-body movements. A strong core and arms are also beneficial for running.
Avoid Over-Training:  It makes sense that gains in speed and endurance won't be seen if hard work isn't put in. But, too much of a good thing can also keep you down. Over-training has significant mental and physical symptoms that can keep you from reaching your goals — increased heart rate, poor recovery, loss of motivation (or obsessive fixation) and more. If you think over-training may be the culprit, swap out a workout for complete rest, cardio cross-training or just run lightly with a friend for fun (no watch).
Mix Up the Motion: Human bodies become better, stronger and faster when asked to constantly adapt. That means you can't hit "replay" on your runs day after day. Mix up your running with a variety of speed work including short intervals, long intervals, mixed intervals and more. Also, running on varied terrain improves fitness, so run hills, stairs and trails every now and then. Try something new, other than a road race — for example, trail running and Spartan races are fun and "mix up the motion."
Hit the Snooze Button: Part of a runner's ability to recover and get back at it the next day is based on logging quality sleep. In non-REM deep sleep, blood pressure drops, breathing slows, the brain is at rest and increased blood supply becomes available to deliver oxygen and nutrients to restore muscle tissue. Additionally, the pituitary gland releases growth hormone which helps muscle recover and supports muscle gains. Too little sleep can cause growth hormone to be held back – you don't want that! So, either go to bed earlier, wake up later or sneak in a nap when you can.
Use Food as Fuel: Eating junk food and other highly-processed foods and drinking alcohol are like putting regular gas in a top-of-the-line sports car. It's just not what to do for optimal performance. An occasional splurge is fine, but for the most part, eating a variety of foods that are as unprocessed and naturally colorful as possible is the best bet for your health. Also, while complex carbohydrates are an essential source of quick energy, the importance of protein shouldn't be overlooked. Don't skimp on protein, the healthy fats, amino acids and other important vitamins, minerals and nutrients found in protein offer sustained energy and muscle recovery.
Have you ever found yourself stuck in a running rut? What did you do to move forward? Please share in the comments below — XOXO, Jennifer 
Linking Up With: Happy Fit Mama, The Fit Foodie Mama, Hello to Fit, Fairy Burger , Jill Conyers