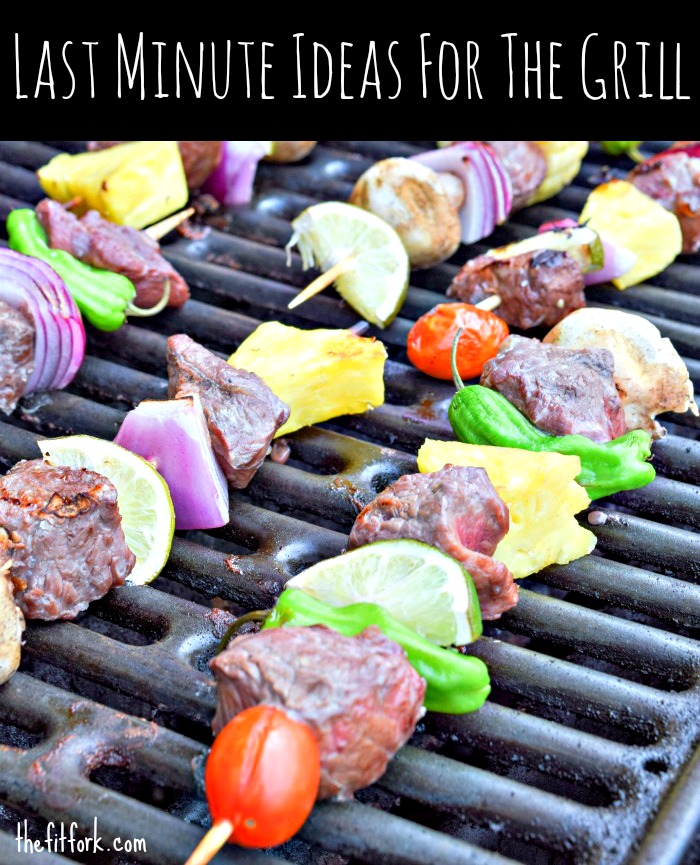 I'm not a plan-aheader. I used to make lists, follow detailed workout schedules and fret about the future. I'd also worry what we were going to eat days in advance — not that meal planning is a bad thing, actually it's awesome. It's just right now, where I am in life coupled with how busy my family is, there is just no telling who will be home for dinner when.  So typically, I just wing it knowing that if I keep lean meats in the freezer and fresh produce in the fridge, I can always whip up a quick and reasonably healthy meal out on the grill. Lucky to be in Austin where I can pretty much grill year-round.
Grilling is one of my cooking methods; I've taught classes on it and you could say I flip for it! Not only does it make beef, chicken, fish and all the veggies (and fruits) taste fantastic, it's a healthy way to prepare food because you are not adding any additional fats.  However, research has shown that meats cooked over high heat can cause carcinogens to form — but there are easy ways to keep grilling safe. Namely, marinate if possible to create an "invisible" barrier, clean the grill grates, par cook thicker cuts in microwave, prevent and flare ups of fire by cooking over medium heat – these will all help carcinogens heterocyclic amine (HCA) and polycyclic aromatic hydrocarbons (PAHs) from forming. However, if you do get crispy bits, don't freak – just cut that part off.
Here are some great grilling recipes for a last-minute BBQ bash! Enjoy!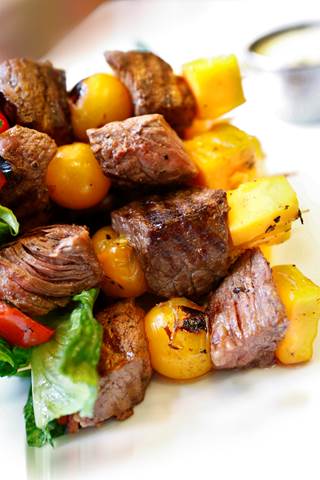 Sirloin Cobb Kebabs with Ranch Viniagrette
Grilled Chocolate Raspberry Banana Boats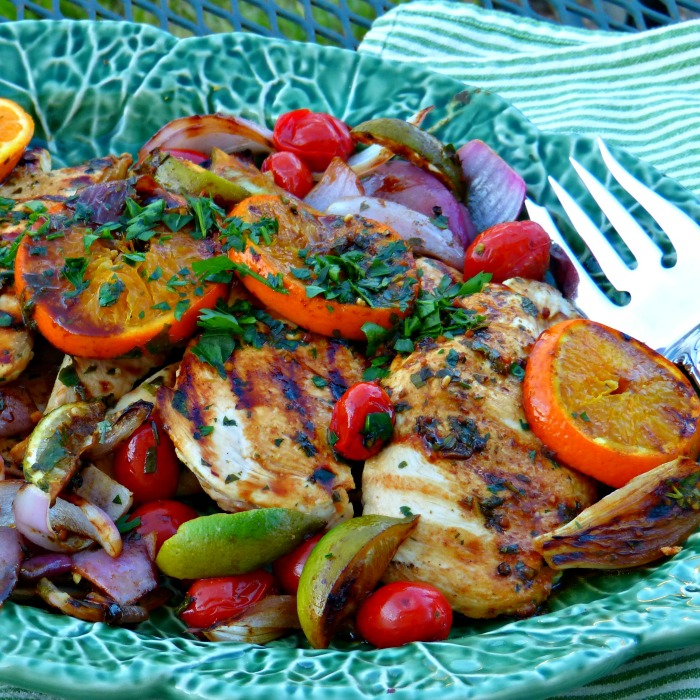 Mojo Chicken Breasts with Grilled Citrus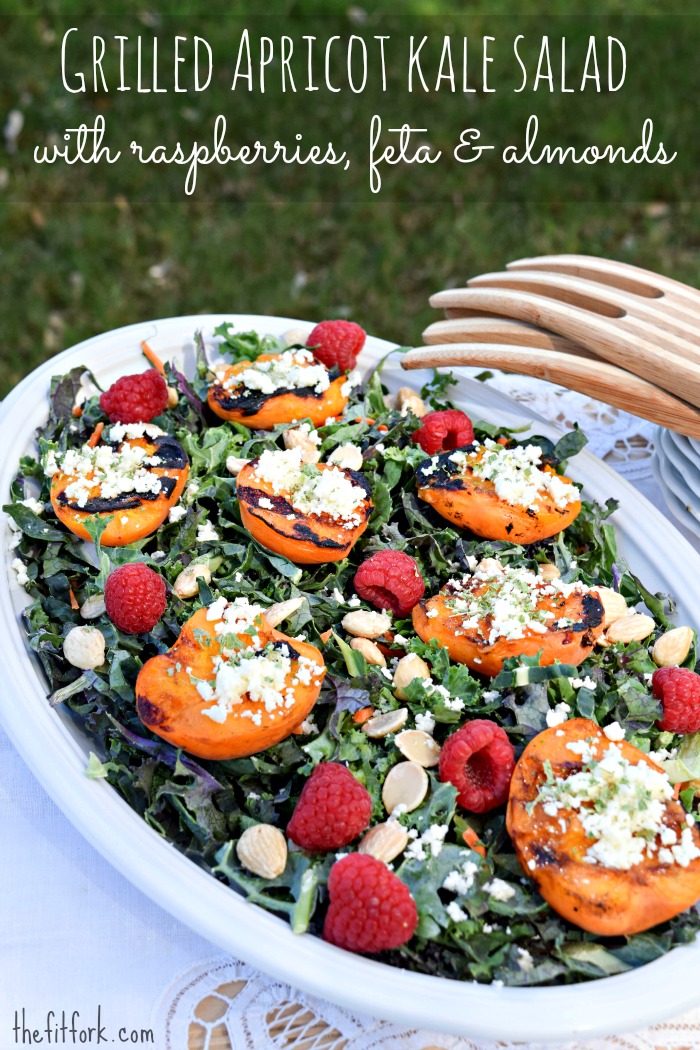 Grilled Apricot Kale Salad (add grilled shrimp to make this one an entree)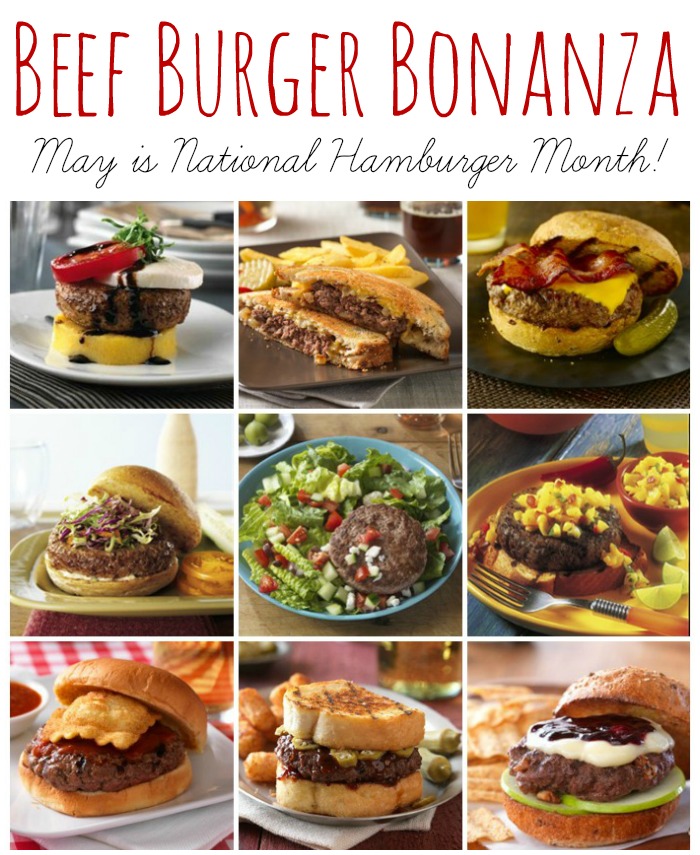 Enjoy ALL the burgers with this round up of unique hamburgers – and, BTW, I have no guilt about eating one now and then.
What are you grilling today?  Please share in the comments!