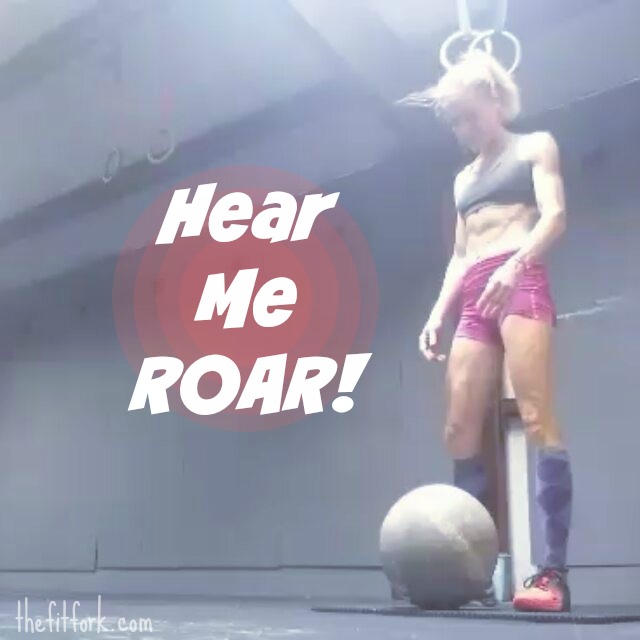 I am a female athlete, hear me roar! I love the strength, power and grace shown by women in sports, and believe, in many ways, female athletes are superior to men. Now, don't get your panties in a wad, gentlemen – obviously you have an arsenal of strengths including sheer muscle volume and all the testosterone stuff. I'm not arguing a 100lb female can beat a 200lb guy in an arm wrestle, so don't challenge me please!  Despite a woman's brain wiring, body composition and hormones being very different to a man's, she can still be very successful in sports. We women are naturals at teamwork, multi-tasking and making less impulsive decisions. Women also have a different muscle-to-fat composition which, in general, can help spare glycogen in endurance events, and some of our hormones, like estrogen, have been shown to make us stronger in adverse conditions

However, every once in a while, my female ROAR is a little weak – namely on those days when I'm suffering from Pre Menstrual Syndrome.  So, #LetsTalkPMS  . . . The fatigue, muscle aches, bloating, sore chest, irregularity and mood swings the week before my period starts can take the attack factor out of my workout schedule if I'm not proactive. Thankfully, I have been spared many instances of PMS as I haven't had my period on a regular basis in 25 years between long-term bouts of amenorrhea,  pregnancies/nursing and now middle age (sorry if TMI). So while my periods usually can't be planned for, they also aren't completely unexpected – because of the annoying PMS reminder!
While female hormones might not always be fun ,the are definitely functions — I mean, sheeze, we make a baby! The level of hormones in the female body during different parts of the cycle also play a factor in the metabolism of carbohydrate, fat, and protein, blood plasma volume, and tolerance to heat – all of these are important factors in many sports. Ironically, while the week or so leading up to your period may have you feeling super PMS-y, this "low hormone" stage is considered by many experts to be optimal for female athletic performance. But, you have to manage the physical and mental challenges of PMS and kick them in the buttt!
Now, if I wasn't into running, CrossFit, yoga, lifting weights and so many other sports, I would probably be caught completely off guard by my infrequent visit rom Aunt Flow. However, there's something about being a competitive athlete that I believe keeps a woman more in tune with her body, and therefore more likely to notice the onset of PMS symptoms. Oh, and I know!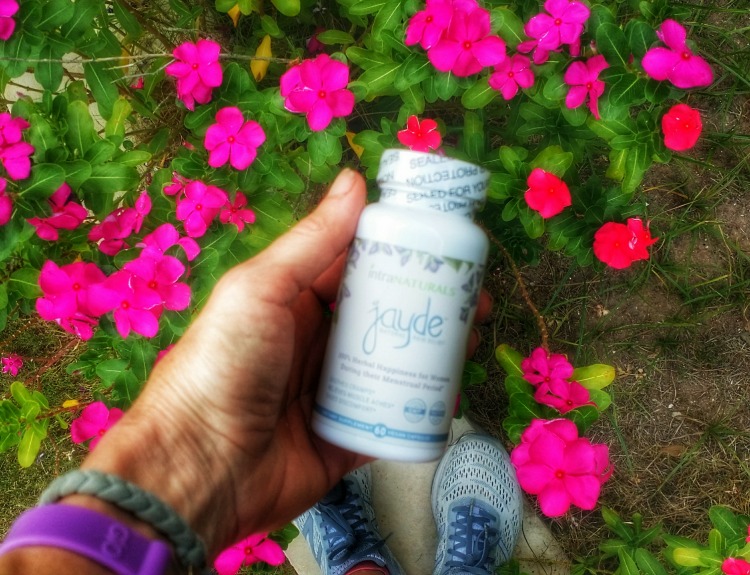 Since I don't like to take time off from training or use prescription medications except when life-or-death necessary, I have looked for natural ways to treat PMS. One of the natural products I really like is Jayde from IntraNaturals. Jayde Natural Pain Relief is "100% Herbal Happiness for Women During their Menstrual Period" that may help soothe cramps, relieve muscle aches, and ease general discomfort.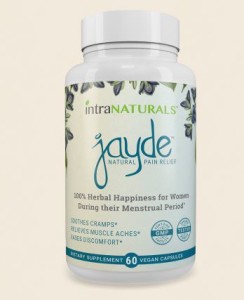 The natural ingredients in Jayde include Cramp Bark, Turmeric Curcumin, Boswellia, and Bromelian—all inspired by the ancient healing powders of Ayurvedic herbs. The only herbal ingredient I wasn't familiar with was Cramp Bark – so I reached out for more information. Cramp Bark is a smooth muscle relaxant with similar properties to valerian that targets the uterus specifically to reduce inflammation. It may help lessen ovarian and uterine cramps both before and during menstruation.
As a disclaimer, the benefits statements of Jaye have not been evaluated by the FDA but, my experience with this natural solution to PMS has been nothing but "thumbs up," – plus the capsules are easy to take once or twice a day as needed. Additionally, Jadye is vegan, nonGMO, gluten-free, soy-free and comes with a 100% Lifetime Guarantee. This promise of quality means that if you should become dissatisfied with the product at any time, the company will gladly offer a full refund.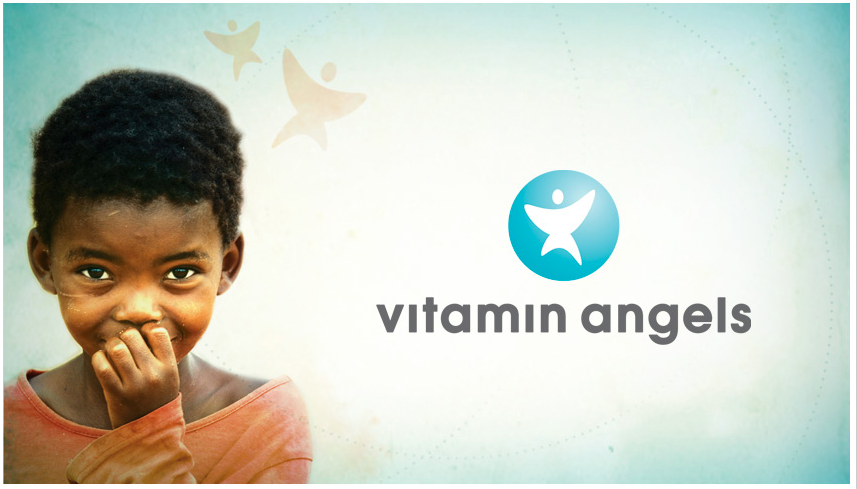 This is another amazing reason to love Jayde and IntraNaturals! With every order, IntraNaturals donates to their non-profit partner, Vitamin Angels, in order to provide life-changing nutrition to children in need (40,000 kids/women helped through their donation last year). Through this program, children and pregnant mothers without adequate access to important nutrients needed for optimal health are provided life-changing vitamins. While I'm over here freaking out my PMS symptoms (honestly, pretty trivial in the scheme of world health), others don't even have the basic vitamins they need to thrive . . . or survive. So, I feel twice blessed knowing I have the means to take care of ALL my health concerns while helping children and pregnant mothers much, much less fortunate.
Do you avoid working out when you have PMS or your period? What is your worst symptom? Share in the comments if you care to – XOXO, Jennifer
Thank you to IntraNaturals for kindly sponsoring this post. All opinions are 100% honest & completely my own.