This post is sponsored by FitFluential on behalf of Bowflex Body.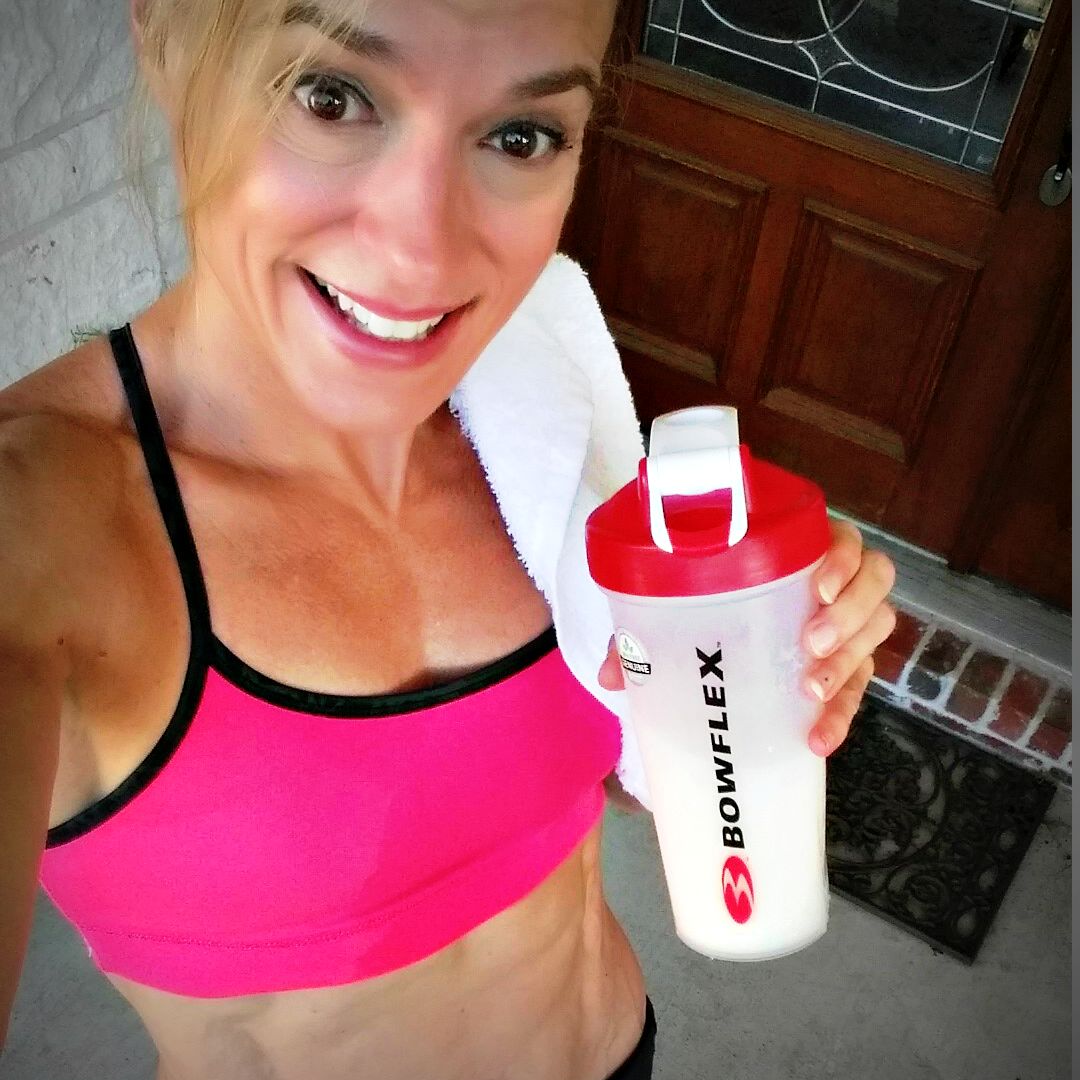 I am totally in love with Bowflex Body, a collection of premium nutrition products that features a French Vanilla Fitness Shake powder with packets of "mix-ins" including fat-burning rich chocolate, protein-boosting peanut butter or antioxidant-packed mixed berry. Bowflex Body is one of my secrets to staying lean. The other tactics I used to keep my body weight and fat ratios where I want them include with eating adequate protein spaced through the day, monitoring my carb intake (but keeping some for quick energy) and continuity and variety in exercise — I like to mix it up with running, obstacle training, CrossFit, yoga, paddle boarding to keep my body and mind prepared and motivated. Anyway, I've shared about this great product earlier in the summer along with a Bodyweight Leg Workout – if you missed it, check it out!  Also, read to the bottom of the post, because I'm hosting a giveaway.
I really love the idea of the mix-ins to the base protein shake. It kind of reminds me of asking for a "booster" at that not-to-be-named smoothie chain I pass on the way home from the gym — but with hardly any of the sugar that those types of "healthy" blended beverages hold in disguise.  The raspberry smoothie in a 16-ounce small size packs 290 calories, just 2 grams of protein – and 54 grams of sugar! Compare that to 125 calories, 15 grams of high quality protein and only 5 grams of sugar for the Bowflex Body French Vanilla Protein Shake —  I'm sticking with the latter to stay lean!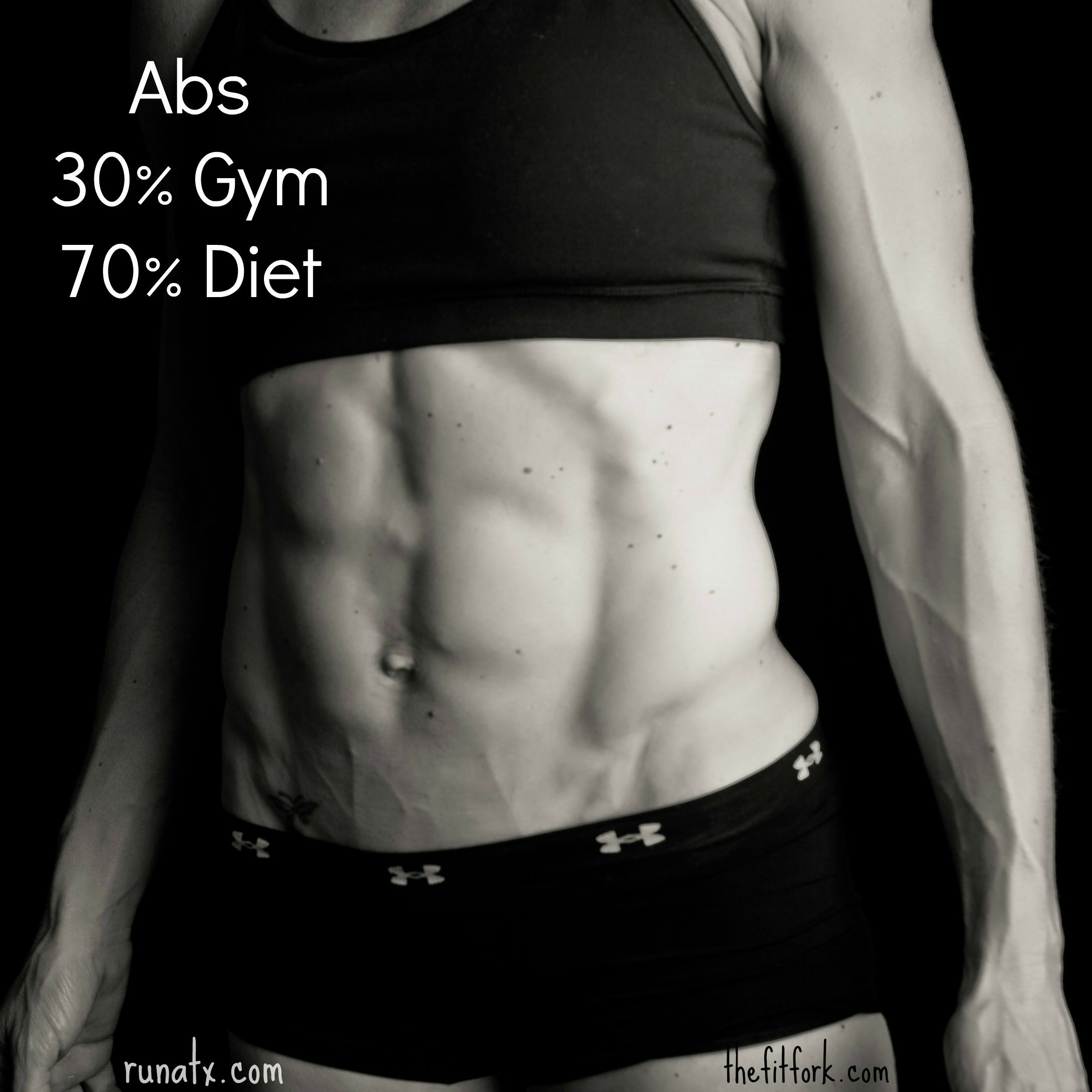 You  can workout all you want, but you won't get to that point of good muscle definition if you're not lean. Yes, I stay at a low body fat through exercise, but also by making sure I've been eating enough protein spaced through the day.
So, instead a smoothie shop stop, I've been sticking my blender bottle pre-filled with a scoop of the French Vanilla Fitness Shake and a couple of the boosters in my gym bag to refuel with after a hard workout or intense run – or often just to see me through a session, since I'm usually breaking sweat over the lunch hour. All I have to do is add cold water and shake, shake, shake!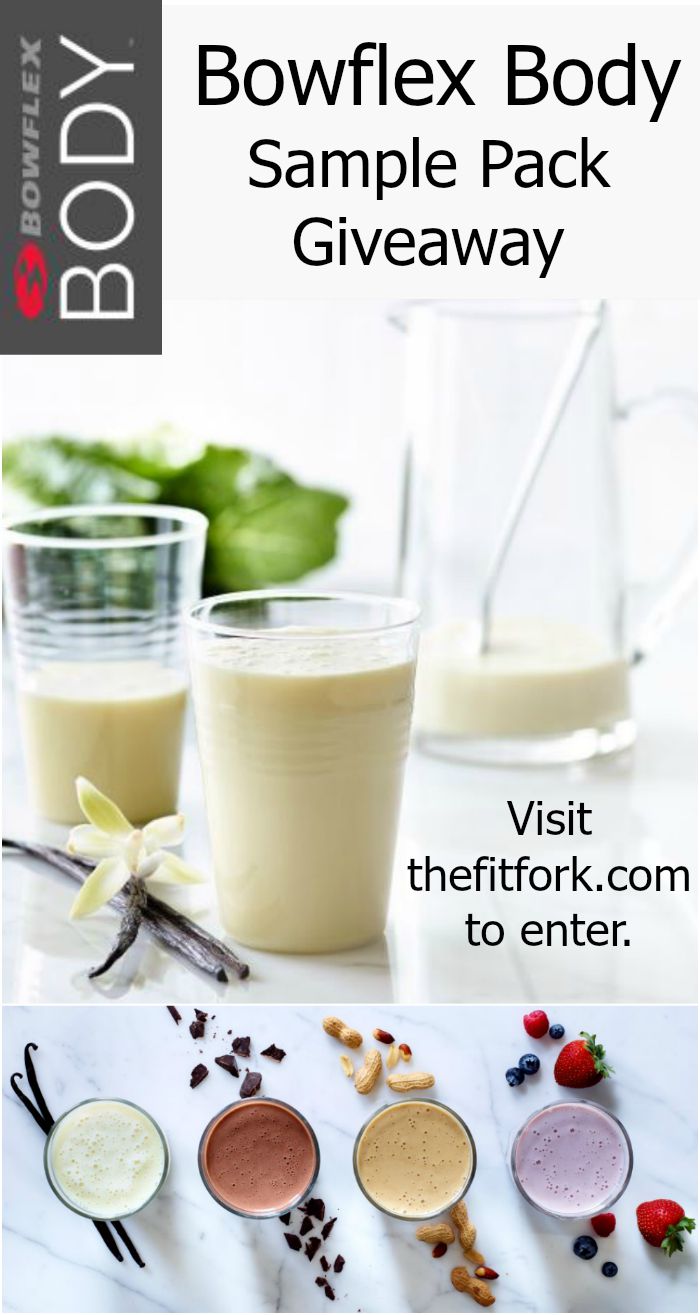 One thing I'll say about Bowflex Body products, they really do taste great straight from the blender bottle mixed with plain water. Other protein powders I've used have often had a chalky, hard to swallow texture if they weren't combined with some sort of milk (alike almond or coconut) – or pureed up into a smoothie with banana for creaminess. But, really and truly, the French Vanilla Fitness Shake stands on its own merits for deliciousness. Plus, the exclusive blend of premium ingredients combined with powerful antioxidants, essential nutrients and immune enhancing ingredients help burn fat, build lean muscle, and protect my body.
I've been drinking these shakes all summer, and they've helped to curb my cravings and made me feel full longer – it's been a great addition to my protein challenge when it's not convenient to whip a steak or rotisserie chicken out of my purse. With only 125 calories per serving and 15 grams of the highest quality proteins, a shake makes a great meal replacement once a day to drop a few pounds quickly and safely (check out the success stories here). I suggest adding the Peanut Butter Protein booster (+10g) for sustained energy.
I'm happy where my weight is, and honestly I could stand to gain a little muscle in some places (uhhh, my booty), so at dinner time, I use the Vanilla Fitness Shake as my beverage of choice along with the light salads and grilled dishes I typically eat.  For the ladies who "wine," you'll find yourself in such a leaner place if you swap out your nightly "sip" with a protein shake – 5 ounces of wine has 123 calories and has no protein while 1 scoop of the French Vanilla Fitness Shake mixed with water has 125  calories and 15 grams protein!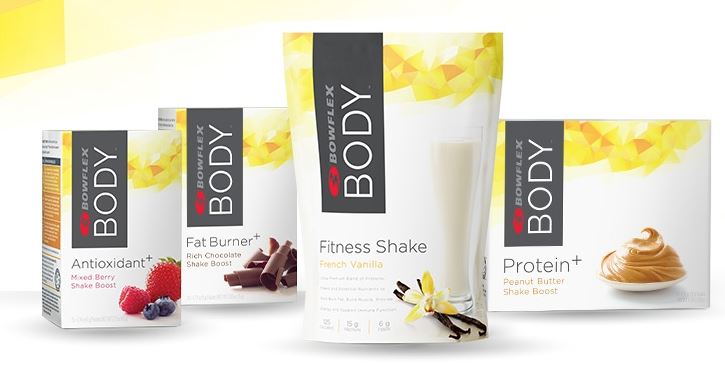 Premium French Vanilla Fitness Shake: Start with this powdered mix as your base and blend into water or your milk of choice. The instructions say use 8 ounces of liquid but I've used more and it still tastes great. Not only does it taste super creamy and delicious, but for just 125 calories, you get 15g high quality protein, 5 g prebiotic fiber, only 5g sugar and 16 potent antioxidants including acai, goji, pomegranate, mangosteen, spinach, kale and more.  It is also lactose free, soy free, low sodium and low fat.
Rich Chocolate Booster for Fat Burning: Toss in one of these 10-calorie packets to kick up your metabolism with Garcinia cambogia, green coffee bean, African mango and cocoa exacts.
 Peanut Butter Booster for Muscle Management: Add a packet of this booster to help grow, maintain and provide workout recovery benefits to your muscles. This advanced protein formula gives you an additional 10g on top of the 15g already in each serving of shake.
 Mixed Berry Booster for Extra Antioxidant Benefits: This refreshing mix-in gives the already vitamin and antioxidant-loaded vanilla shake an extra one-two punch of protection with blueberry, raspberry and strawberry extracts blended to help fight free radicals.
Use the discount code BOWFLEXSHAKE to get 20% off products along with free shipping and handling.  You can also enter the giveaway to win a Bowflex Body Sample Pack that includes the vanilla shake (3 packs) along one each of the boosters plus a pack of their Daily Energy and Pre-Workout Energy (Sample Pack is also available for sale at Bowflex with free shipping and handling). Enter for chance to win via the Rafflecopter app below: