Cinco de Mayo is almost upon us and soon a symphony of blenders will be whirling up my favorite adult beverage – margaritas! Margaritas are sweet, tart and refreshing, but all this slurp-worthy goodness comes with a couple downsides – lots of sugar (and therefore calories) and the potential to cause a nasty headache.  That's why I like making my margaritas at home – I have more control over the ingredients.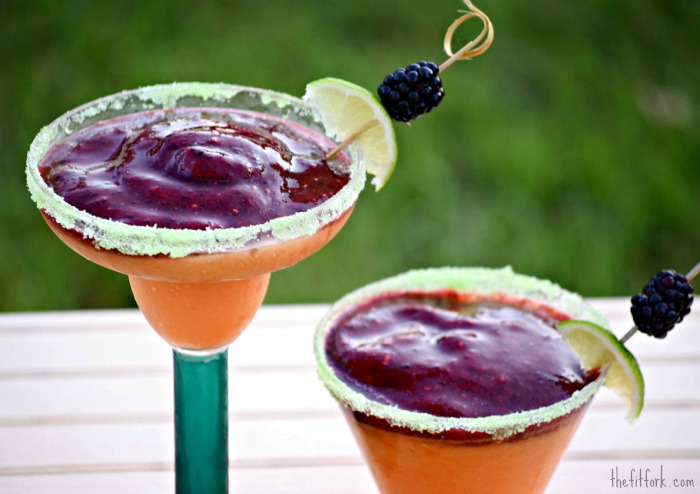 My recipe for Skinny Blackberry Nectarine Margaritas uses fresh fruit with no simple sugar syrups or limeade concentrates – just water and a splash of stevia for sweetness.  I also use only one-half ounce of tequila (preferably 100% agave) ather than a full ounce or two that most single-serving recipes call for – this creates a further reduction in carbs along with lessening the chance of getting a hangover. Usually, I can only handle one margarita – but with my lightened version I can handle two! Whoohoo, it makes me want to leap for joy!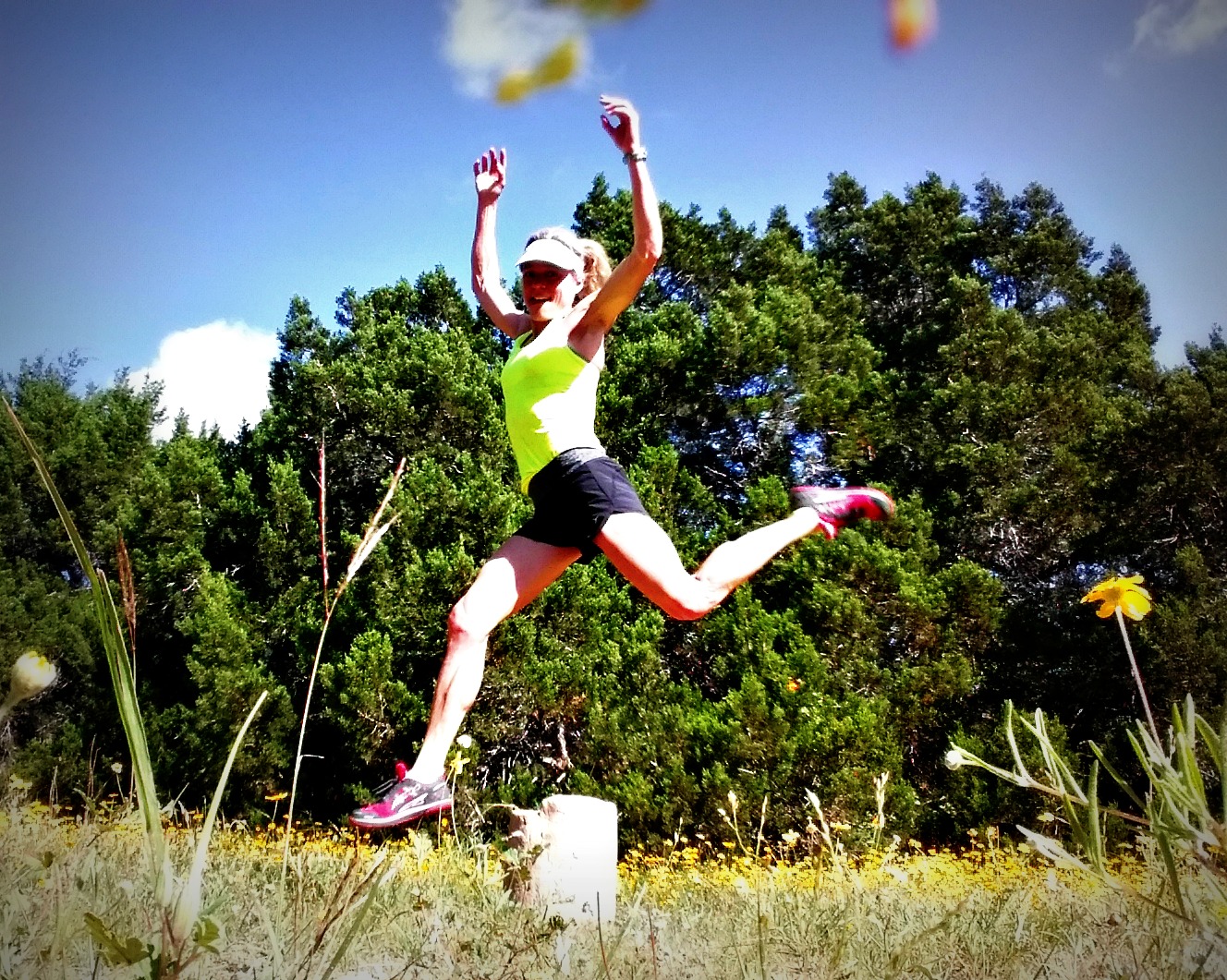 If you'd prefer to skip the alcohol all together, just omit it and you now have a virgin margarita or healthy smoothie!
Skinny Blackberry Nectarine Margarita Recipe (with Virgin Smoothie Option )
For nectarine layer:
3 large nectarines, peeled and pitted
10 ounces sparkling or regular cold water
2 large limes, juiced
2 – 4 packets stevia, depending on ripeness of fruit and sweetness preference
1 cup frozen blackberries
Ice, as needed

For blackberry layer:
3/4 cup frozen blackberries
4 ounces water
1 juice of large lime
1 – 2 packets stevia
Ice as needed
Add ingredients for nectarine layer in blender, pulse for a minute or two until well blended and smooth — adding as as needed. Sugar or salt rims of margarita glasses, if desired. Divide this mixture among two glasses. Next, add ingredients for blackberry layer into blend are blend until smooth. Pour blackberry mixture on top of the nectarine mixture already in glasses. Garnish with fresh blackberry and lime slices, if desired.  Serves 2.
Do you prefer traditional lime margaritas — or do you have a favorite flavor? Let me know in the comments!