Boo, it's Halloween! I don't do this very often, but I wanted to share with you some of the products and events I whole-heartedly stand behind. Actually, I have so many, that I'll shout out another five next Friday. Don't miss the giveaway at the bottom of the post for a Spartan entry, two tubes of Nuun, and a pair of Altra running socks.
1) Core Power:  For years, I've been a big fan of this product and remember way back when it was called Athlete's Honey Milk.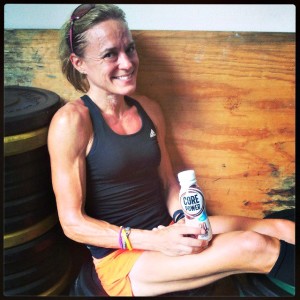 Now these high protein shakes are big time popular, so I'm super honored to be one of their athletes . . . plus, you've probably noticed I do a lot of workouts and recipes for their social media.   I like to stash a bottle in my gym bag for the perfect amount of protein recovery after a long run or intense workout. The six yummy flavors are also the base ingredient for many of my crazy delicious smoothie recipes – like the Vampire Slayer Protein Smoothie I whipped up for Halloween.
Vampire Slayer Protein Smoothie  Recipe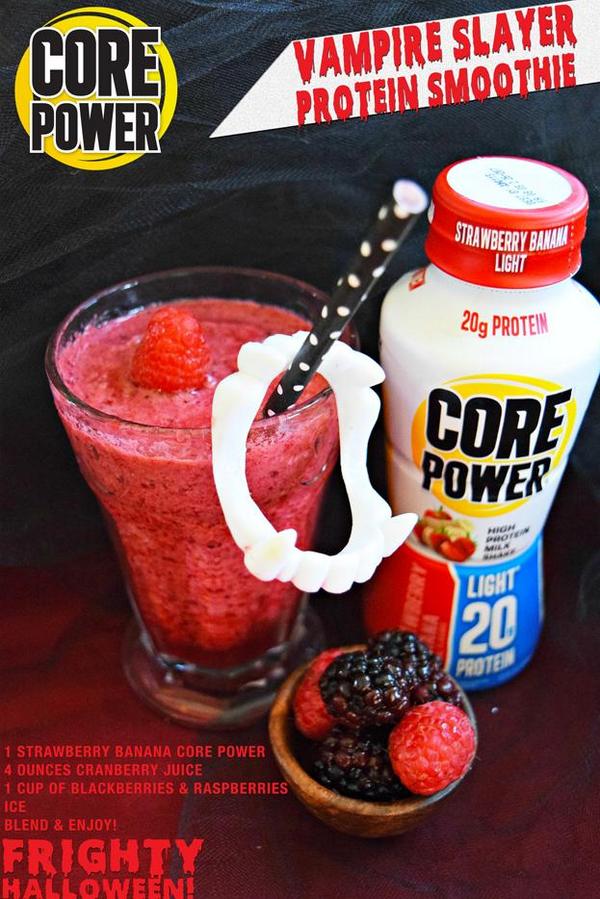 1 (11-ounce) Strawberry-banana Core Power
1 cup frozen berry blend
1/2 cup cranberry juice
Ice, as needed
Place all ingredients in blend and blend until smooth. Serves 1.
2) Zooma Women's Race Series: This is my 4th year to be a Texas Ambassador for this female-focused running event that takes place in fun destination locations like Austin, Napa, Cape Cod and others.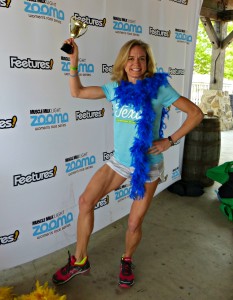 The Austin race is on Saturday March 28, 2015 at the Hill Country Hyatt Resort – a gorgeous, gorgeous place to run a race. The bluebonnets and other flowers are blooming this time of year and this welcomed distraction of Mother Nature has always made the hills seem less painful! The main race is a half marathon, but there is also a 10k and 5k and everyone is encouraged to run, laugh and celebrate. Oh, and did I mention the massages, wine and pretty necklace-style finisher's medal to be enjoy afterward.  Register using code JENNIFER15 and get 10% off any distance in the Texas lineup.
3) Spartan: I've never actually done a Spartan race but it's been on my bucket list for a while.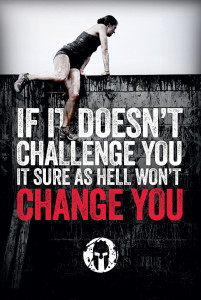 One of the things that's been holding me back is my own competitive nature – what if I don't kill it, what if I don't WIN (ha)? But, then I realized that's totally the wrong attitude – if it doesn't challenge you, it doesn't change you  — right?!  I'm going to be signing up the next time Spartan comes through Texas, meanwhile YOU can enter to win a free entry. Enter through the Rafflecopter app below, the winner will receive a registration code that will work for any open heat (non-confirmed start time) in any Spartan Race (check out the upcoming races) in the continental US.  You can also just go ahead and register now and get 10% off any race (Sprint, Super or Beast) in any US with the code: SPARTANBLOGGER
4) Nuun Hydration: This sugar-free electrolyte tablet that you plop into a bottle of water and it magically fizzes up, has saved my butt from dehydration many, many times.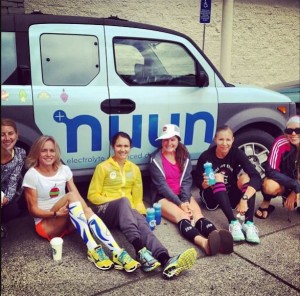 I use Nuun on my long runs, marathons and even out when watching my kids play sports all day in the Texas sun (I put it in their water bottles too!)  They have a fairly new line, Nuun Energy, which combines the same optimal electrolyte blend with B vitamins and caffeine — yeah!  The products are awesome, but I also can't say enough about the people who work at Nuun –as a lucky ambassador, Nuun has invited me twice to be one of their runners in the Hood to Coast Relay, and I got the royal treatment each time!

 If you want to stock up on Nuun, use the code nuunbassadorfriend to get 20% off a one-time purchase (through the end of 2014).  Oh, what the heck, I'm going to throw two tubes of Nuun (my choice) into the giveaway below!
5) Altra Running –  I was first introduced to this line of "zero-drop" shoes several years ago when I was tweaking my running form with the Pose Method.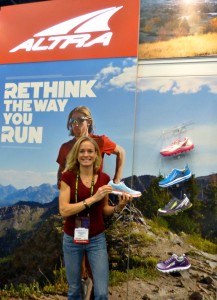 As an ambassador for the brand, I've shared my testimonial on how these shoes have helped me as a mid-foot striker, improved my natural running form and saved my toenails from turning black and falling off! I've worn them in every distance from a 5k to 50 mile ultra. Currently, I'm wearing the Ones Squared, and loving the lightness with a touch of cushion!  They also make socks with a wider toe box and I'm giving away a pair of Women's White No Show Sprint Socks