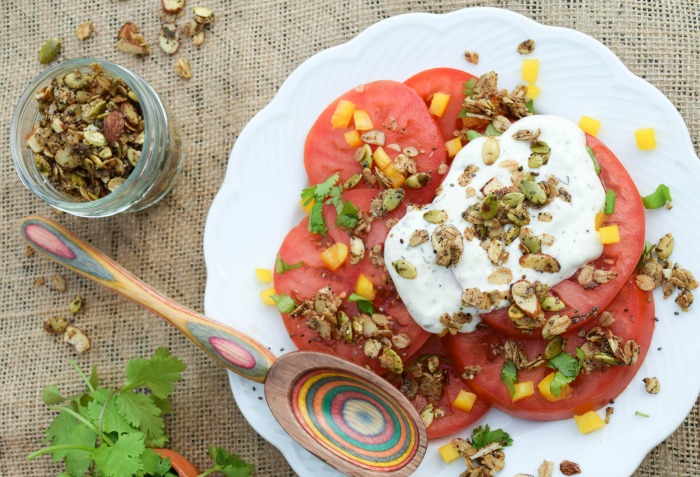 Botanically a fruit, embraced as a vegetable, the vibrant and vitamin-packed tomato is tops when it comes to versatility. Tomatoes are enjoyed at the annual rate of 31 pounds per person, eaten raw on salads and as a key ingredients in sauces, salsas and many soups. Even my tomato-avoiding son gets his fair share in the form of ketchup!
I'm flashing back to one of my favorite easy recipes of summer, Tomato Salad with Savory Ancho Honey Granola. Get the recipe in an archived post FOUND HERE:
The Tomato Salad with Savory Ancho Honey Granola recipe can be

FOUN
Ancho Honey Skillet Granola recipe FOUND HERE
I like using Love Grown Food"s Super Oats for this Ancho recipe — it's packed with all sorts of extra nut and seed goodness!

I'm also putting this gorgeous Crab & Heirloom Tomato Salad on my dinner lineup this week — it looks so light and refreshing!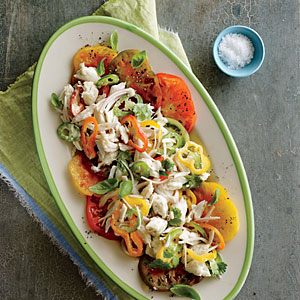 Tomat-O, tomat-OH, what is your favorite way to eat tomatoes? Please share in the comments below. Also, who's training for what — I'm looking for some fall half marathons! XOXO, Jennifer