Orange. Chicken. Love. #OrangeChickenLove. Do I have your attention? If you've never eaten at Panda Express, you really need to try it out ASAP.  Panda Express has been a tried-and-true, busy-day meal option for my family – and with so many delicious menu items, there is always something everyone – even my pickiest eaters.  While the healthy mama in me appreciates that a "side" option is steamed veggies instead of fried rice or noodles, the universal, hands-down family favorite classic Chinese dish is the Orange Chicken.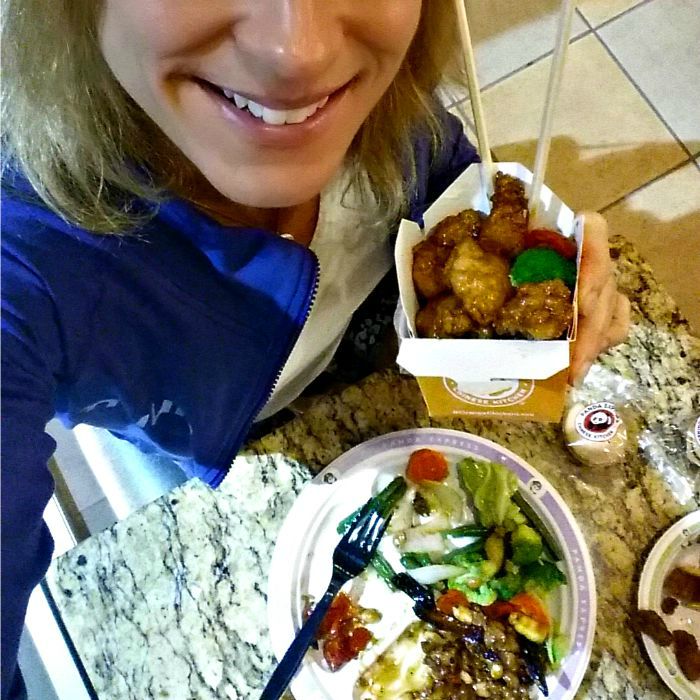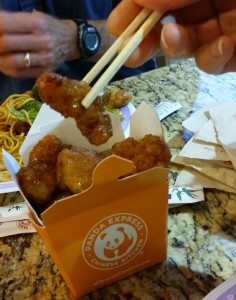 Yup, The Orange Chicken love is strong with the three hungry teen boys and he-man in my house, and I have to personally admit, the recipe is definitely chopstick lickin' good. Inspired by flavors and culinary style of the Hunan Province in South Central China, Panda's Original Orange Chicken is prepared with crispy boneless chicken bites, and wok tossed with Panda's secret sweet and spicy orange sauce – it's Panda's most beloved dish.
There are so many other dishes to try out at this quick-stop restaurant, you'll never get bored – some of my other favorites are the chicken and green beans and the broccoli and beef. Plus, as an athlete who is mindful about what she eats, I appreciate that Panda Express puts all the calorie counts right on the menu so you can make an informed choice. For example, the Orange Chicken isn't one of the lightest, lowest-fat options – but I crave it, so I pair it up with the steamed veggies. It's all about balance.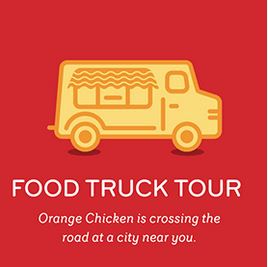 If you're in one of the lucky cities, you can get your fix on the Orange Chicken Love Truck Tour – it just came through Austin last weekend at the UT vs. Rice game. Head over to OrangeChickenLove.com to get the Panda Express Food Truck stop schedule and shop for orange chicken swag (seriously some cute stuff)!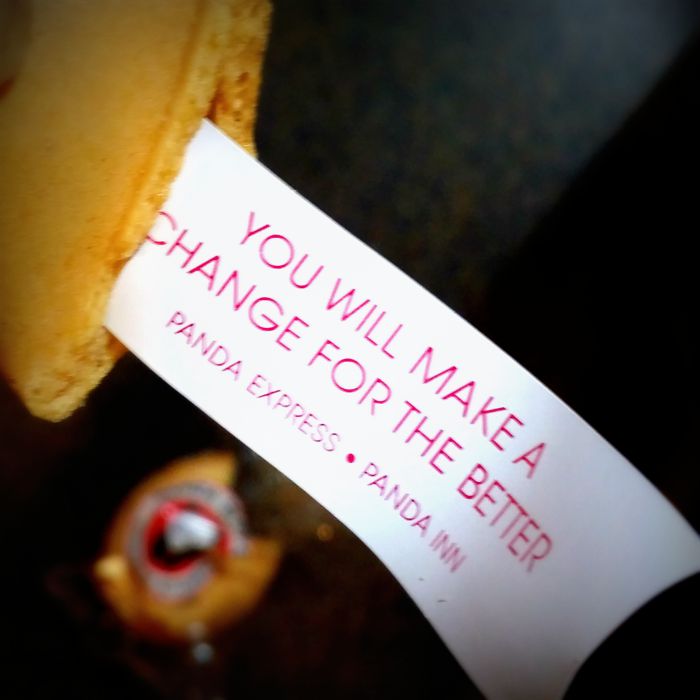 So, let's talk fortune cookies. The irony of fortune cookies is they aren't even eaten in China, historians say they were actually invented in Japan and popularized in America. More than three billion are gobbled up a year, that's a lot of predictions.  What's the funniest or most spot-on message you've ever cracked open a cookie to find?  Please share in the comments!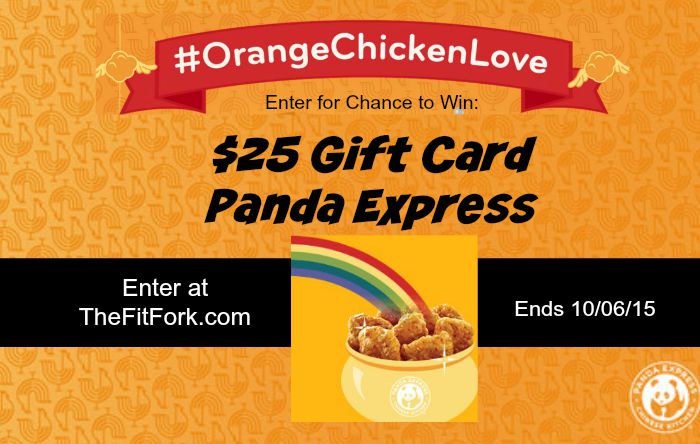 How about finding "There is such a thing as a free lunch." That would be awesome, and it may come  true if you enter my giveaway for a $25 gift card to Panda Express. However, I hope you'll understand if the message doesn't actually arrive in a fortune cookie! Oh, and please get you some Orange Chicken Love whether you win or not!  To enter, please follow the Rafflecopter instructions below:
a Rafflecopter giveaway