This is my hive. A husband of almost 25 years and three teenage boys – can you believe it?!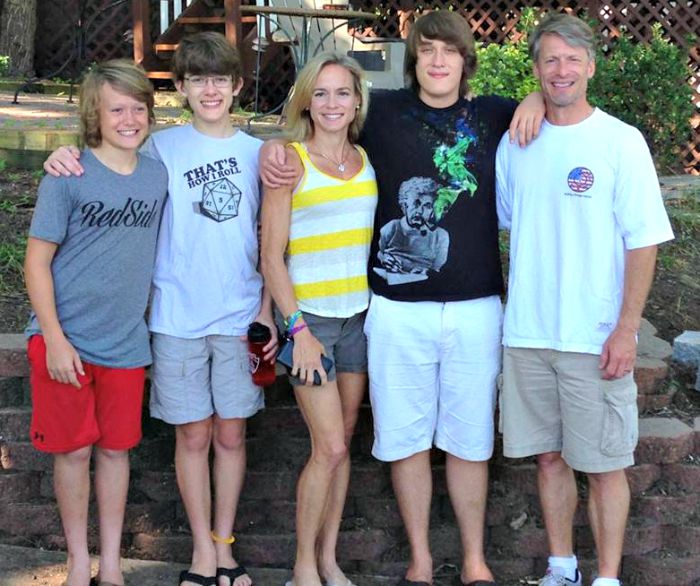 Even though my children aren't babies anymore, their health and well-being (as well as my own) is still my number one priority. The busy schedules I help them juggle which includes academics, sports and music combined with my own overloaded agenda of work, athletic endeavors and domestic duties don't allow for any downtime – let alone spare time for an of us being sick!
But, being so busy can make you sick, or at least leave you feeling fatigued and run down. Since I am mindful about the foods I offer my family and personally keep a primarily clean diet, it makes sense that I've always been wary of overusing over-the-counter medications. I'd rather take natural, preventative measures that rely on popping pills at every ache or sniffle.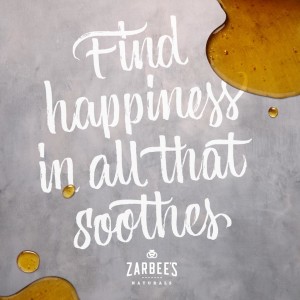 That's why I was excited to discover Zarbee's Naturals, a product line of delicious vitamin drink mixes created by Dr. Zak Zarbock. When Dr. Zarbock, a parent himself, couldn't find effective, chemical-free solutions to keep the whole family healthy, he created his own products using handpicked natural, safe and wholesome ingredients. With Zarbee's Naturals, it's easy to find happiness in all that soothes!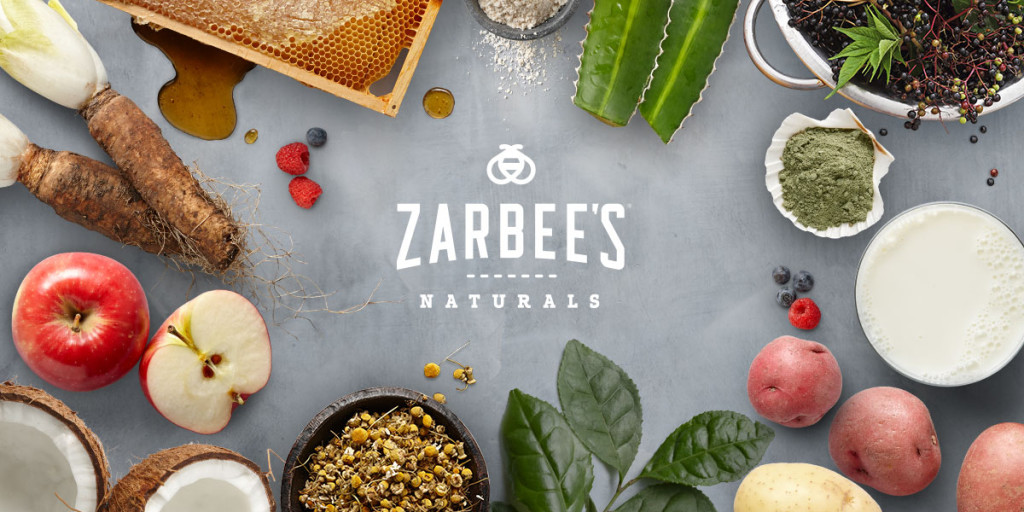 Zarbee's Naturals come in six tasty, all-natural flavors, specially formulated proprietary blends sweetened with honey and other wholesome ingredients – there are no drugs or alcohol of any kind and all products are gluten-free. Depending on the blend, Zarbee's Naturals can be mixed with hot or cold water and is safe to use daily to help meet any nutritional gaps in your diet.  You can find Zarbee's Naturals exclusively at Target on the cough aisle – and now, through the end of September, their products are on sale for $4 off.
Antioxidant Support with Honey – Apple Spice: This high potency antioxidant formula contains essential vitamins, minerals and selenium and is sweetened with honey. Enjoy this blend hot.
Immune Support Drink Mix – Citrus Spice: This blend helps support a healthy immune system and features elderberry extract and dark honey. Packed with vitamins A, C, E, selenium and zinc, this mix is best served hot.
Invigorating Drink Mix – Lemon Ginger: Get a boost of energy with this blend featuring green tea, ginger, and guarana seed for natural alertness. Full of vitamins B2, B6 and B12, this mix can be enjoyed hot or cold.
Calming Drink Mix – Lemon Mint: Enjoy a bit of tranquility and calm with this blend brimming with chamomile and honey. Passion flower offers natural relaxation while the vitamin boost features A, C, D, E, and B-Complex. May be served hot or cold.
Multivitamin with Prebiotic – Orange: This blend helps to support a healthy digestive system and contains essential vitamins A, C, D, E, B1, B2 and more. Best served cold.
Multivitamin with Antioxidant – Mixed Berry: This antioxidant rich blend features 12 essential vitamins plus selenium to help support optimal health. Serve cold.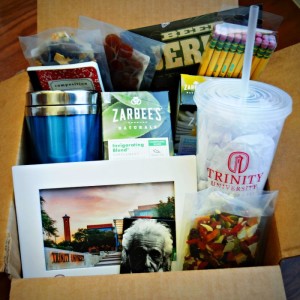 I'm drinking Zarbee's Naturals on a daily basis to help keep me well, rocking through my workouts and ready to take care of my family. When I'm feeling great, it's just easier to keep my family feeling great! And, speaking of keeping a family feeling great – I've put together this care package to send to my oldest son who just left for college. I think the Invigorating blend will be great for all those study sessions and the Immune Support blend will keep his body's defenses up during a naturally stressful transition time.  Remember to come back on September 10th to check out my follow up post about Zarbee's Naturals and how awesome it is to shop at Target — first pump, thumbs up, agreed?!  #DrinkForYourself  #Zarbees  #madetomatter
Have you found ways to simplify or lower the stress of the family's back-to-school schedule? Do you find your "hive" getting sick or catching colds easier during the fall season – what are your natural remedies?  Please share in the comments – XOXO, Jennifer
This post was sponsored by Zarbee's Naturals via Sverve. However, all editorial content reflects my own honest opinion about the products.