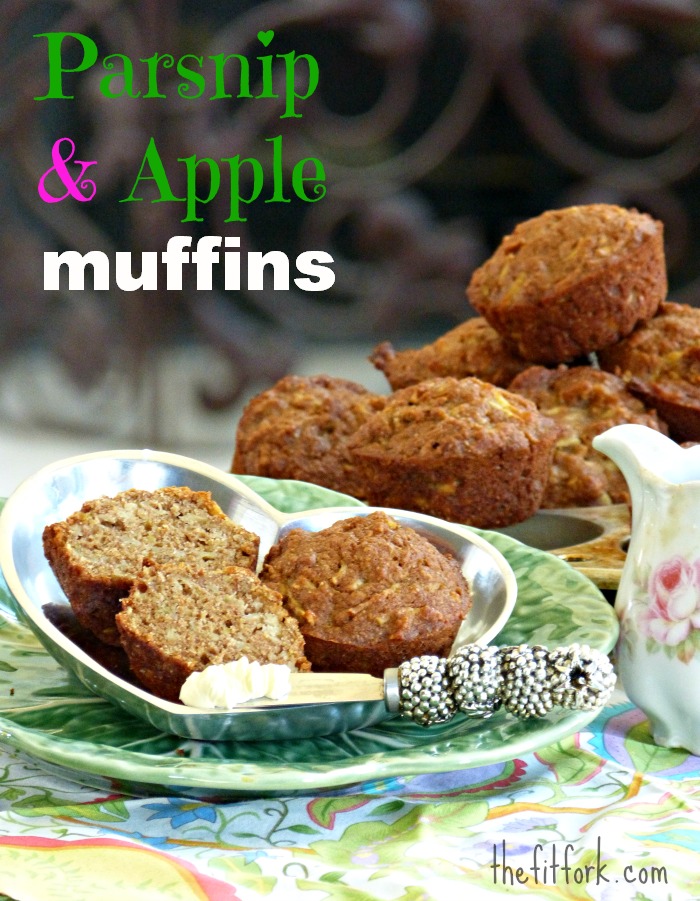 When the kids came home from school today, they opened the door to a delicious scent – home baked muffins straight out of the oven! As I let them dig in and reveled in the rare compliments that seem to only come my way when I bake goodies, I chuckled silently under my breath. Yup, these muffins held a special secret — I snuck some parsnips in there!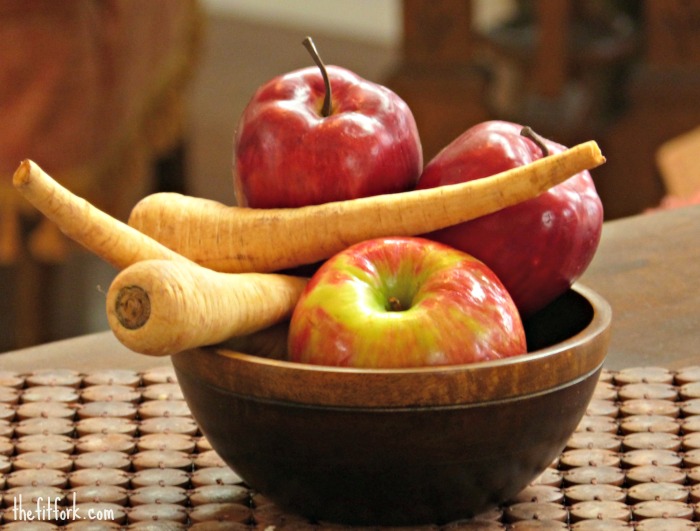 Despite the trickery, my recipe for Parsnip Apple Muffins is a winner with shredded sweet apple and bits of delicately flavored parsnip, a close cousin to the carrot. I'm always looking for new ways to add extra fruit and veggies to the family table. Personally, I could eat a huge plate of lettuce and vegetables with every meal, but sometimes it takes a bit more creativity to convince my children – for example, baking parsnips, carrots and beets into crunchy-on-the-outside, soft-on-the-inside fries was a big hit (check out the Baked Root Veggie Fries Recipe here).
Instead of white sugar, I used raw agave syrup. I've been having lots of success using this lower Glycemic index ingredient in both raw preparations and baked goods – agave syrup adds sweetness, but without the huge blood sugar spike. I've also found that not as much agave syrup is needed to replace sugar; I'm happy with about ¾ cup agave syrup, or a little less, as a substitution for 1 cup of sugar.
Parsnip Apple Muffins Recipe
4 large eggs
¾ cup canola oil
4 ounces unsweetened applesauce
2 cups shredded fresh parsnips
1 cup shredded apple
2 1/2 cups whole-wheat flour
1 teaspoon baking soda
1 teaspoon baking powder
½  teaspoon salt
Preheat oven to 350°F. Line two (12-ct) muffin tins with paper liners or mist with baking spray; set aside.
In large bowl whisk together eggs, oil, applesauce and agave syrup. Stir in shredded parsnips and agave. In a separate bowl, mix together flour, baking soda, baking powder and salt. Mix dry ingredients into wet ingredients until just combined.
Divide batter among muffin cups and bake until deep golden brown and toothpick inserted in center pulls clean, approximately 20 minutes. Cool muffins on a wire rack.
*If using unflavored Agave syrup, add 2 teaspoons of ground cinnamon to recipe.