In my perfect world, I'm living on a remote tropical island with every creature comfort including Wi-Fi, a fully-loaded gym and well-stocked market to easily procure ingredients for all my recipe creations — like this wave-making Coconut Bacon Burger with Grilled Pineapple.
 Let me just hit the highlights here so I can get back to my dream — gorgeous prime ground chuck, the signature flavor and scent of coconut, pineapple carmalized  to maximize deliciousness, soft sweet onion buns  — oh and bacon,  from a slab of thick hardwood smoked pig.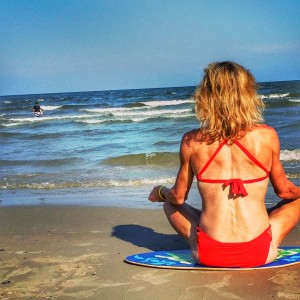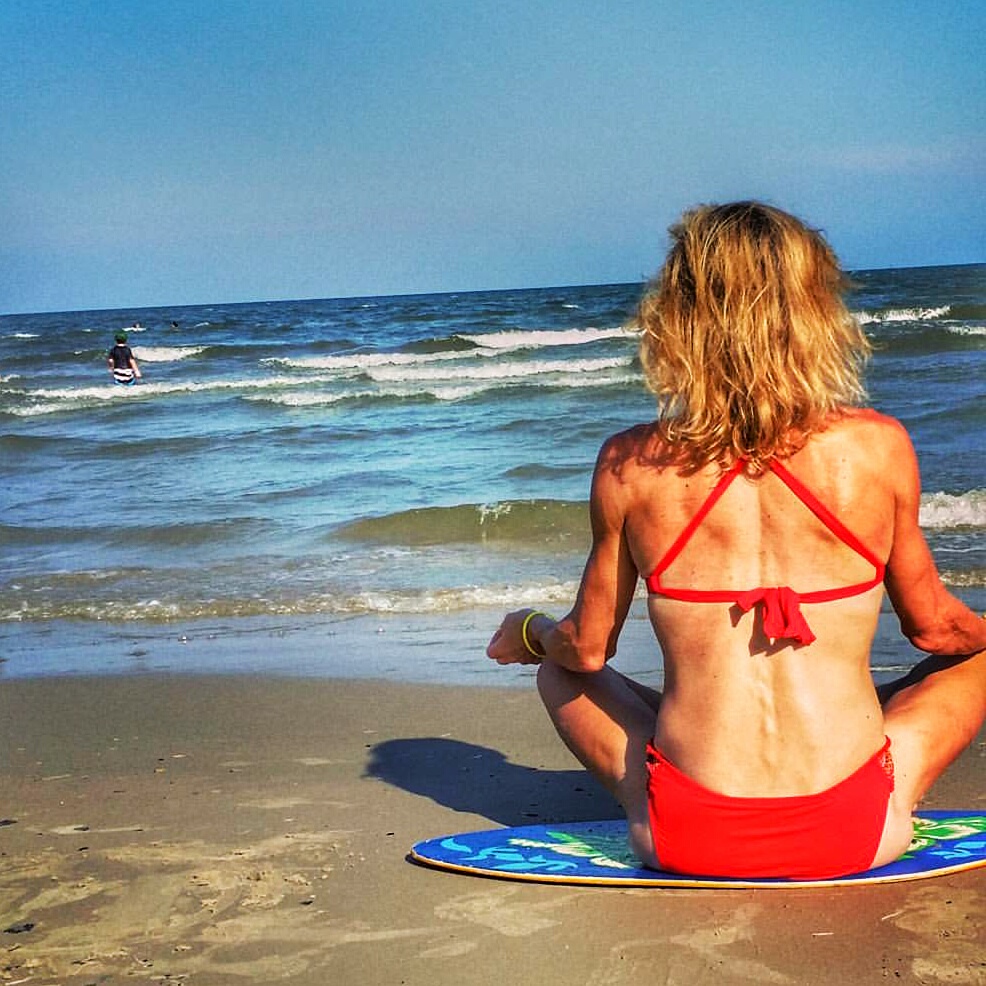 So, do I have your attention?! I know what you're thinking, I can't inhale a burger and then hit the beach in bathing suit. Oh, yes you can! First of all, let me tell you one thing, eating burgers in bikini — it's so freeing, soon you'll loose all your inhibitions. Second, it can get hot grilling on the beach, so you'd be wearing a bathing suit anyway! And third, really-actually-trust-me, a burger is NOT a bad food choice — indeed, it's quite balanced. Here's why:
If you start with a quarter-pound of ground beef, you'll end up with a 3-ounce cooked patty which offers about 25g protein for just 213 calories for an 80/20 grind (of course your bun and topping selections add more). But this 25g is the optimal amount of protein to eat at one meal to keep you satisfied and binge snacking on carby snacks later. ** Note, I realize my recipe is for a larger burger than just described, but hey, i'm still on this mental vacation where anything goes. Feel free to scale your patty down.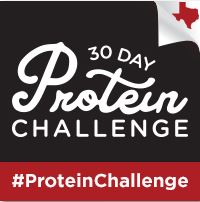 Interested in learning more about what protein can do to help you on your health and fitness journey? Why not join me on a free 30 Day Protein Challenge with lots of tips, motivation and recipes.
So on to the Coconut Bacon Burger with Grilled Pineapple I originally created for BeefLovingTexans.com! Mahalo, my friends!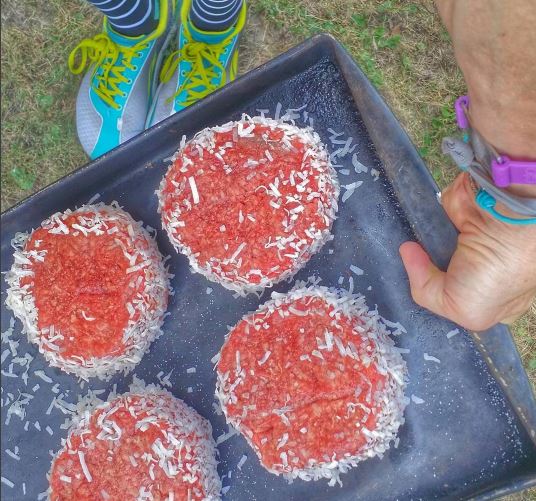 Coconut Bacon Burger with Grilled Pineapple Recipe
½ pound thick-sliced hardwood smoked bacon
1 1/2 lbs. ground beef (preferably 80/20 grind)
2/3 cup unsweetened shredded coconut (divided)
Salt and pepper
4 slices cored pineapple, preferably fresh
4 sweet Hawaiian or onion rolls, split
¼ cup store-bought Coconut Butter (sometimes called "Coconut Manna")
1 teaspoon minced basil
½ teaspoon dried red pepper flakes
Lettuce
Cook bacon to desired level of crispness in large skillet over medium-high heat. Transfer to paper towels to drain excess grease.

Form beef into 4 equal-sized 6-oz. patties. Use finger to make slight indention in the center of each patty to prevent puffing up on the grill. Season with salt and pepper.

Spread all but 1 tablespoon of the unsweetened coconut in shallow dish. Roll sides of burger patty through coconut, patting on if necessary.

Head grill to 400F degrees and grill burgers and pineapple rings for approximately 4 minutes before flipping and cooking an additional 4 to 6 minutes. Burgers will be ready to take off grill when internal temperature measures 155 F degrees. Transfer burgers and pineapple to platter to rest for 5 minutes.

Meanwhile use a spatula to mix together coconut butter, remaining 1 tablespoon shredded coconut, red pepper flakes and basil together in small bowl. Set aside.

Toast split buns, cut side down, on grill for 2 to 3 minutes.

To serve, spread toasted bun with coconut spread and add lettuce, patty, pineapple and bacon.
What is your favorite tropical flavor? Going to the beach this summer? What is your favorite island? Have you ever run a marathon on a tropical island — which one, I'm thinking of signing up for one. Please share in the comments below – XOXO, Jennifer