Eating almonds may boost athletic endurance, or so says a recent study published the Journal of International Sports Nutrition.  Professional cyclists in the study snacked on either almonds or cookies over the course of four weeks. At the conclusion, almond eaters made the most improvements on bike time trials and researchers concluded that eating almonds helped mobilize more previously reserved carbohydrates rather than breaking down fat as an energy source during intense exercise. 
To put it simply, almonds are a food for superheros on the course — you may not BONK or HIT THE WALL (as quickly) is you've noshed on some almonds leading up to and during intense exercise like long runs, Spartan races, triathlons, ultra marathons and more. Almonds are also a great source of energy-boosting manganese and copper, minerals which minimize the damage free radicals can do to the mitochondria that power our cells and also help keep electrolyte levels in check. Salty almonds, yum!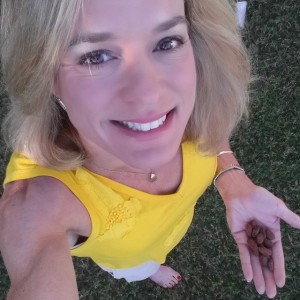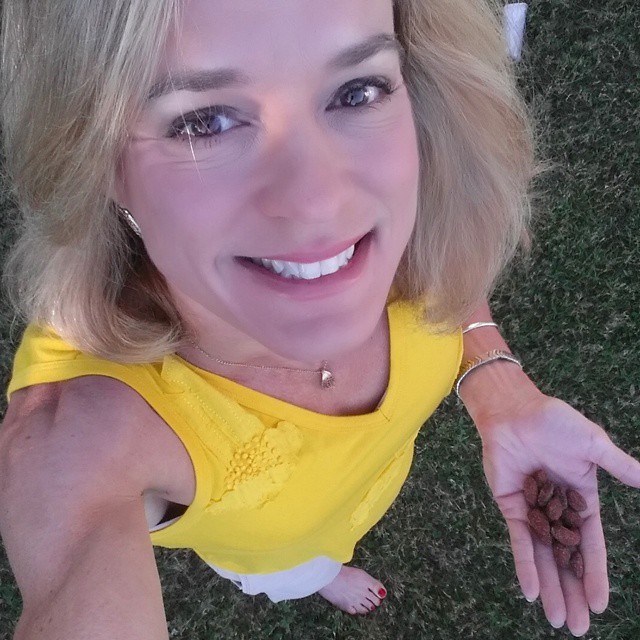 Whether you are a hard-core athlete or not, the nutrient profile of almonds is a natural fit for fueling healthy, active lifestyles.
A 1-ounce serving of almonds (about 23 almonds, a handful or ¼ cup) has 6g protein, 4g fiber, heart-healthy fats, and lots of vitamin E and other important nutrients – and 163 calories (much less than a candy bar).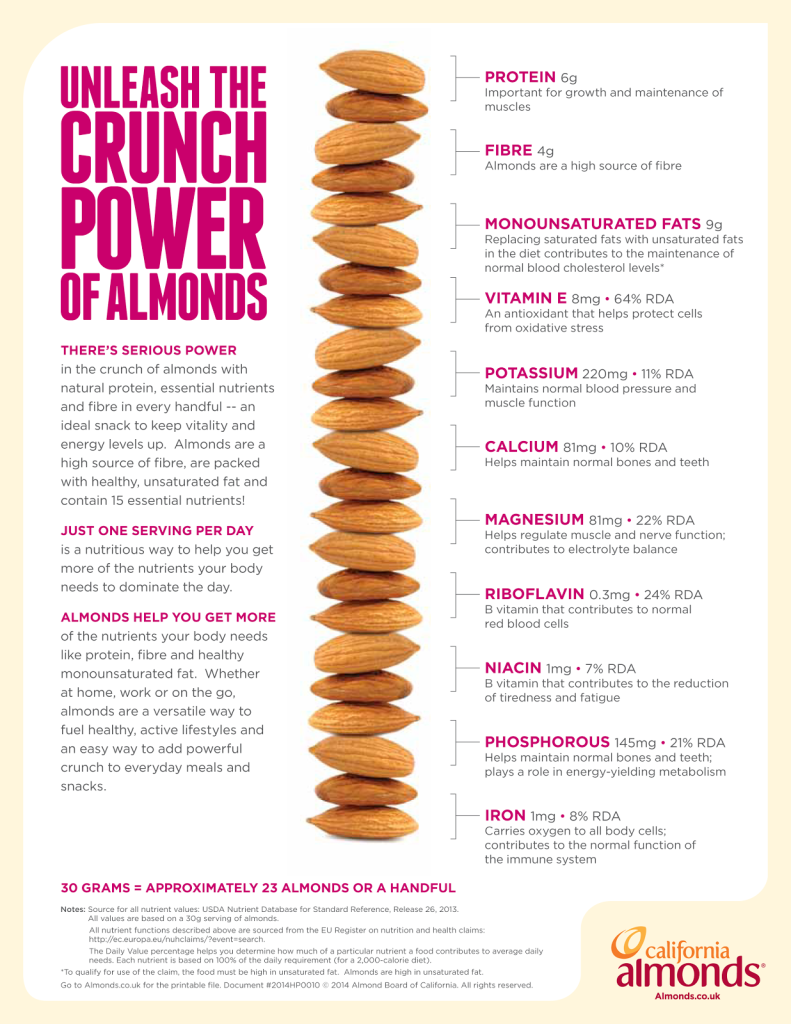 Another thing I appreciate about almonds? Almonds are super portable and can go anywhere – toss a handful in a little container and stick in your purse, gym bag, backpack or race belt.
I also like to toss almonds in with fresh fruits for a carb-protein balanced pre or post workout snack.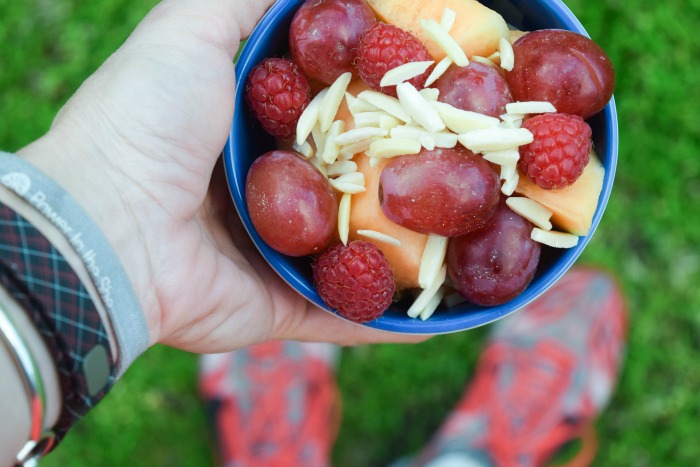 Sometimes I get "fancy" with almonds and use them in a recipe, here is one of my favorites that is perfect for on-the-go snacking!
Apricot Almond Chocolate Energy Bars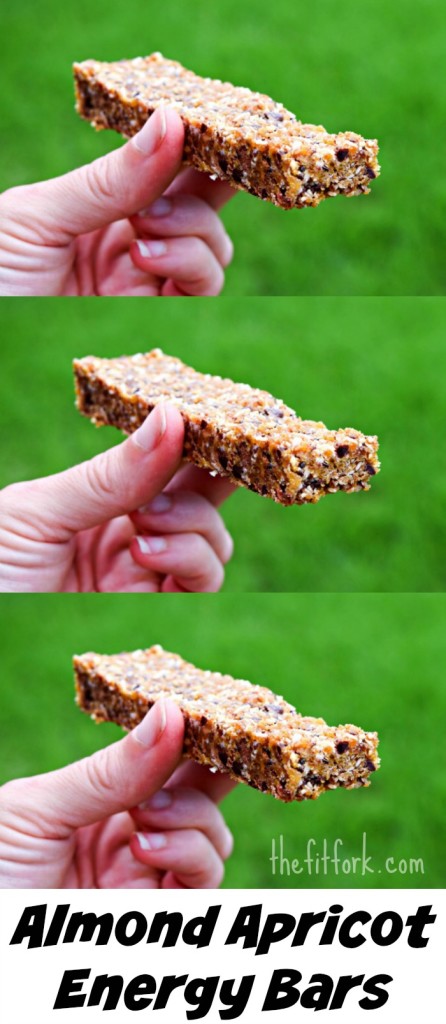 Oh, FYI, I just wanted to know that I'm now sharing my recipe on as a publisher on Yummly, visit my Yummly Page! Also, use the Yum button below (in the bar of share buttons) to save my recipes to your personal recipe box on Yummly. If you're not familiar with Yummly, you should be — it's a huge recipe database that not only features a digital recipe box for you to save your favorites but also recipe recommendations, shopping lists, and supporting Iphone and Android apps to help you with meal ideas on the go!
Are you an almond eater? What is your favorite nut? Who your favorite superhero? Please share in the comments below – XOXO, Jennifer