This post and giveaway are sponsored by Fitfluential on behalf of derma e, however all opinions and enthusiasm are my own!  
Greasy, sweaty and covered in city grime. Eek, that sure sounds yucky as I type it out, but that's pretty much describes the condition of my skin on a daily basis. Well, that is, until I started using the Purify line from derma e.  One of my favorites is the 2-in-Charcoal Mask – more on that below!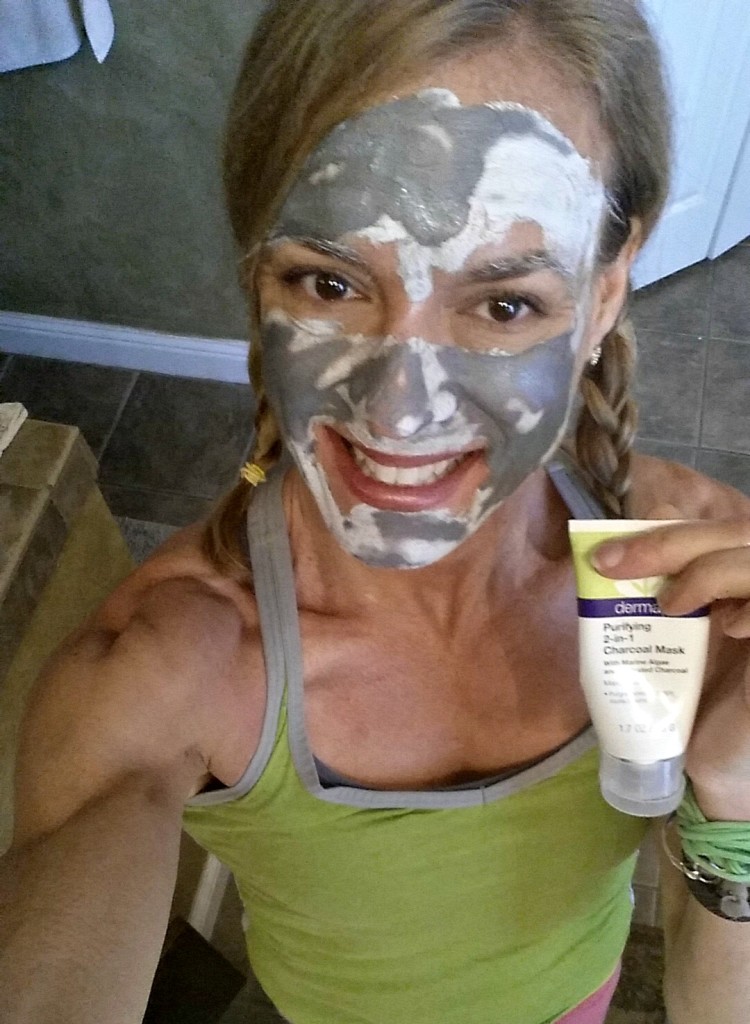 I knew I had to do something to freshen up my skin and stat. Many days (okay, most days), I live in my fitness clothes from dawn until dusk — sometimes it's because I'm knocking out two-a-day workouts, and sometimes it's just because I don't know exactly when I'm running or hitting the gym — and I want to be dressed ready! Anyhow, I was getting breakouts from not being able to jump in the shower right after exercise.  Plus, my skin just looked dull and sallow from lack of attention, (ahem) middle age, pollution, and who knows what else. Obviously, had made a priority out of taking care of my body, but not so much my skin!
I couldn't have discovered the products from derma e at a better time. I had booked for some fun jobs booked where I would be in the public eye in January and I hoped to put my best foot (and face) forward! The perfect time for a derma e New Year's Detox!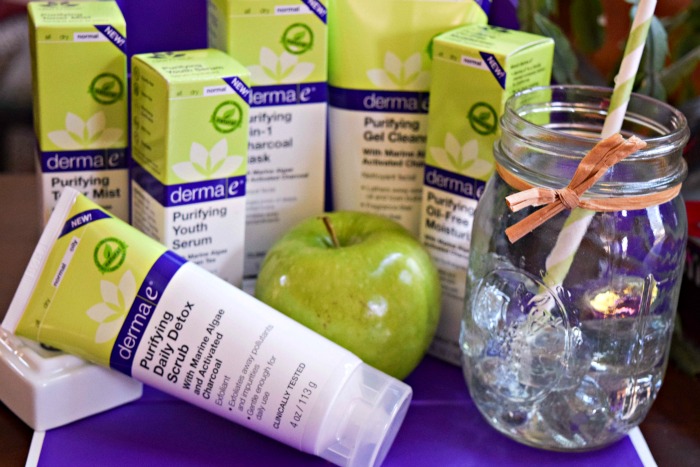 There are so many fabulous products in the Purify line – Gel Cleanser, Daily Detox Scrub, Toner Mist, Oil-Free Moisturizer, Youth Serum and 2-in-1 Charcoal Mask.  All are designed specifically for oily and active skin types and work to draw out toxins, replenish vital nutrients and help skin resist oxidative stress. Two thumbs up to the "Green Chemistry" what combines the best of modern science with eco-friendly, sustainable and plant-focused ingredients to create natural, planet-friendly products that really work! And, of course, the company is cruelty-free when it comes to testing their products.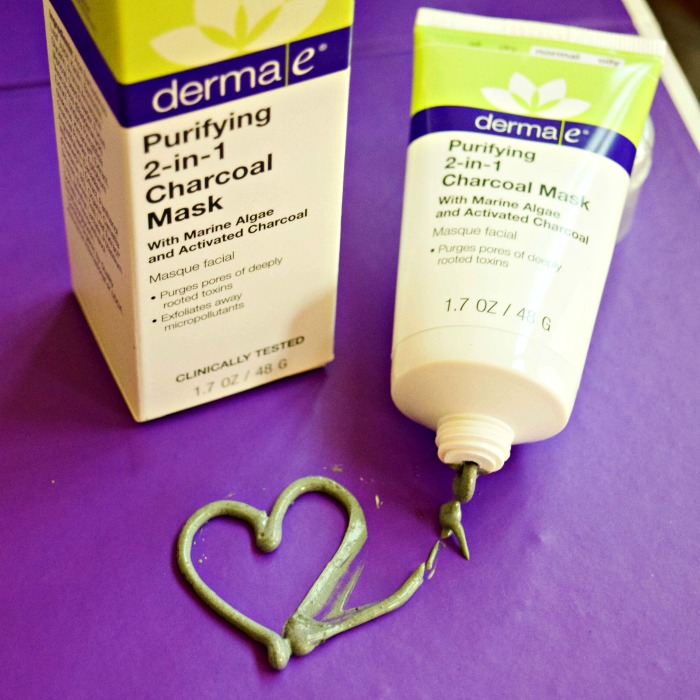 One of my favorite products is the Purifying 2-in-1 Charcoal Mask – it makes me feel like I'm getting a special spa treatment! The dual-action formula purges pores of deeply rooted toxins and yucky stuff and exfoliates everything away until I'm glowing! Look for new derma e Purifying products at your local health food store as well as Whole Foods Markets (on sale at Whole Foods through end of January).
Don't just take my word for it! Enter for a chance to win a derma e New Year's Detox Kit! The lucky winner will win the entire @derma-e Purifying line (including the amazing 2-in-1 Charcoal Mask pictured above). It's a $150+ value!
Follow these steps to enter:
Make sure photo or video is hashtagged #dermaedetox16
Follow @thefitfork (me) and @derma_e (sponsor) and tag in repost
 One winner will be chosen on Jan. 31, 2015.  Contest is open to USA and must be 18 years or older to enter. Enter as many times as you like but spam and giveaway accounts will be disqualified. Thank you to @derma_e for sponsoring this great giveaway — I have personally been delighted with the detox!