This post is sponsored by Matrix Fitness, however, all opinions, exercise instruction and enthusiasm are my own.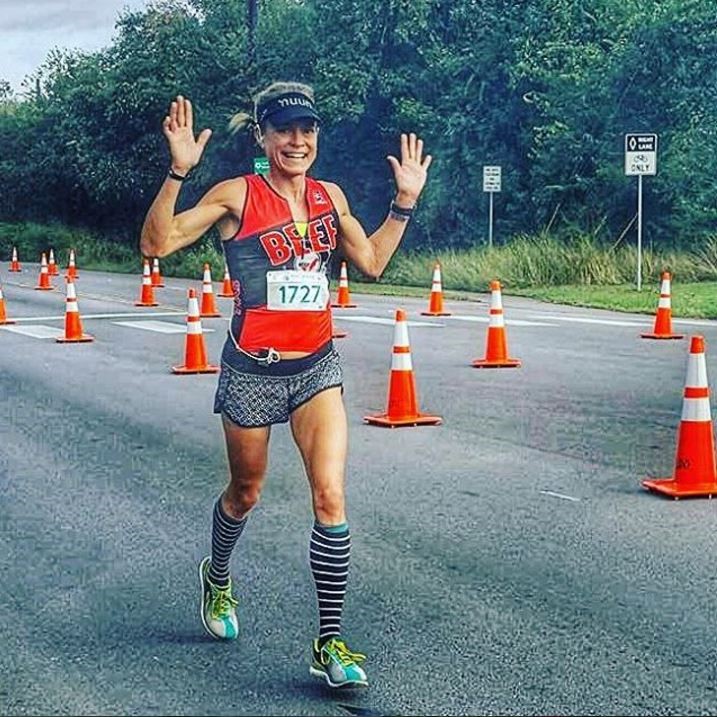 In a perfect world, I would prefer to challenge my running abilities in the great outdoors, breathing in the fresh air, enjoying the scenery and practicing my fancy footwork on any obstacles thrown my way. However, all too often, 21st century life gets in the way of marathon training and outdoor adventuring like bounding up real rocky trails or jumping puddles in an intersection. But, sometimes the weather is just too bad, daylight has vanished or you're traveling and worried about safety or getting lost on a run. That's when a treadmill becomes a most welcomed tactic in your training battle plan.
Yeah, sure, die hard runners will train in the elements, whatever they may be – rain, sleet, ice and snow. While you should try to do this occasionally to acclimate for potential race day conditions, there is no reason to put yourself in harm's way, Get struck by lightning or plowed down by a car that didn't see you in a downpour and you'll not be enjoying bananas, high-fives and a shiny new finisher's medal at the end of your marathon. There's no need to be a modern-day martyr and suffer needlessly to prove your toughness. Sometimes a little bit of comfort and convenience go a long way in nailing your marathon race goals.
So, for safety, convenience and comfort, I will frequently knock out my marathon training, especially the speedwork) on a treadmill. This also helps me when I don't have a faster running buddy to help push the pace – the treadmill keeps me on task and working hard.   By the way, I'm a huge fan of the treadmills from MatrixFitness.com, more on that in a bit. Today, I'm sharing my "Special Ks" Treadmill Run Workout that will help you learn to battle fatigue in the later miles of a marathon. Building up this speed and endurance will make you unstoppable and unbreakable and undeniably more race ready than yesterday.
Remember to PIN THIS and make it part of your next marathon training cycle!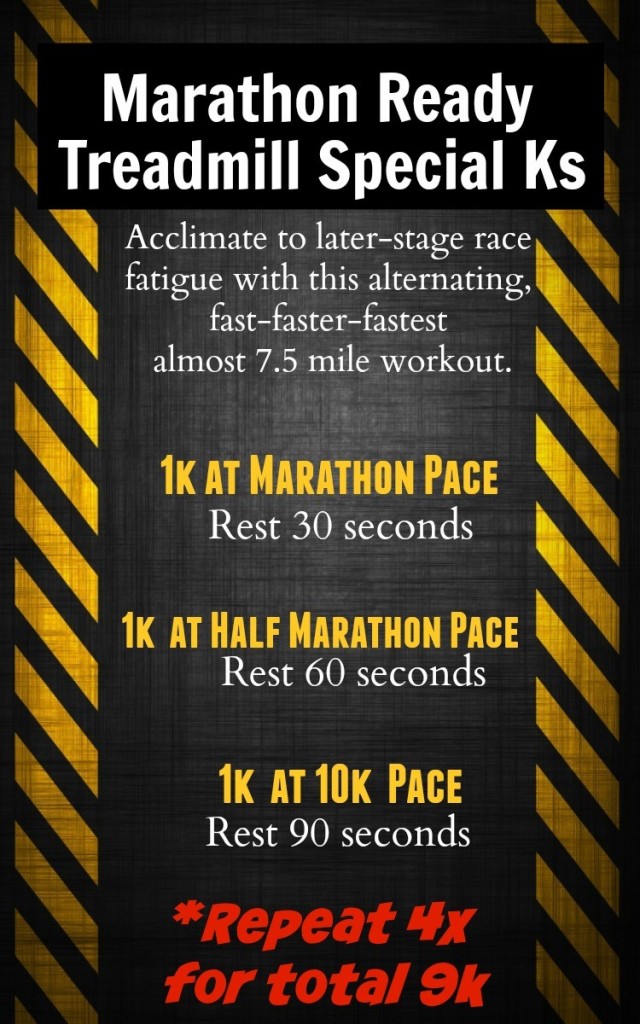 After finishing this nearly 7.5 "fast-faster-fastest" workout with very little rest in between 1k intervals, you'll probably stop looking at the treadmill as the weenie way to get in your workout. A good treadmill can give you so many workout options that will challenge your stamina, raw strength and relentless grit. You just need to have access to a good treadmill (why not buy one for home use?!) and know the machine's capabilities. As I mentioned, I like the treadmills from MatrixFitness.com and I have my eye on one with all the bells and whistles that makes a runner-geek like me feel woozy with excitement. My goal is to have my very own in-house by mid-December as a little early holiday present for myself. With as much as I spend on race entries, travel and other must-haves for my fitness lifestyle, I feel like this is justifiable purchase. Plus, I'm worth it – haha!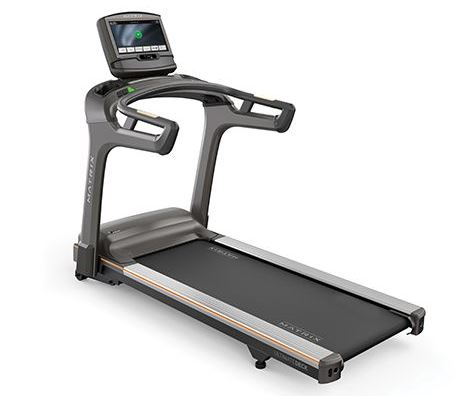 These Matrix treadmills aren't at all like those puny, pathetic ones that can't keep up with my relentless workout style. With heavy-duty frames, extra-thick decks and super durable cushions, and they hold up beautifully for miles and miles of "getting after it." The high-def consoles make it easy to monitor the status of my sweat fest and many models offer cutting-edge functionality including entertainment options, preprogrammed workouts, data transfer popular exercise/fitness apps, Bluetooth connectivity and some even with Passport compatibility, a "visual booster" that puts HD destination athlete point-of-view landscape footage on your home big screen television.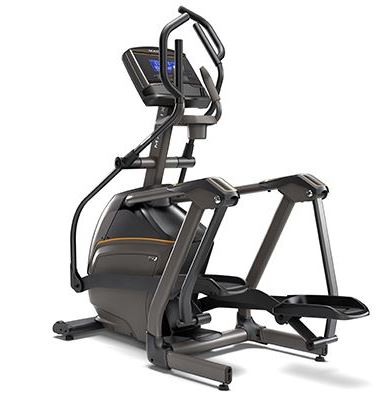 For recovery days, my body responds to "riding" a gentle, ergonomic elliptical machine – active recovery is so important people! Just think how amazing it would be to have an Elliptical sitting in the corner of your bedroom or basement ready and waiting for 20 minutes of active recovery the day after an intense workout.
Check out MatrixFitness.com to find out what model of treadmill or elliptical suits your needs – they have quite a few options to suit your price point, space availability and workout needs. It's an investment in staying fit and strong for life!
What percentage training do you do on a treadmill? What is your main reason for running on a treadmill?  Please share in the comments – XOXO, Jennifer