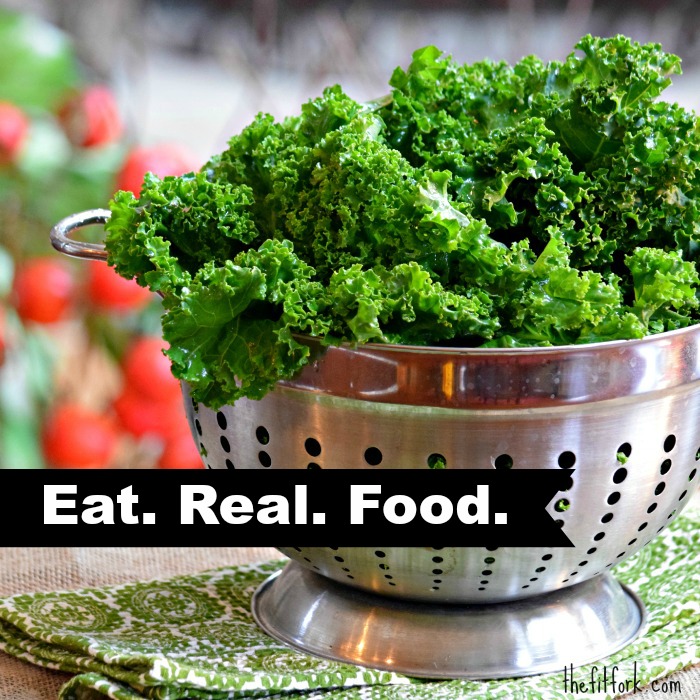 Let's get real. Even as fitness aficionado, it's not easy, nor realistically possible, to eat clean and healthy 100 percent of the time. But, the mindset that it's just fine to eat clean 80 percent of the time and the other 20% doesn't matter at all, rubs me a little the wrong way. Yet, it's so popular – the "80/20 Principle" is pervasive all over the Internets, Twitter, Instagram, other social media and even t-shirts!
The other 20 percent DOES matter – it's 1/5 of your daily consumption!  Do you drive your car with reckless abandon 20 percent of the time? Do you only balance your bank account 80 percent of the time?  While, I think it's fine to treat yourself to more indulgent foods as part of a healthy lifestyle that includes plenty of exercise,  it's still important to make sure those treats are made with better ingredients – whole foods or unprocessed (or very minimally processed) foods, as much as possible.  Dark chocolate is a favorite treat of mine, as is ice cream with whole food ingredients. If you do break and eat freaky foods like Velveeta queso and Diet Mountain Dew (like I did on my recent beach trip), don't freak and throw out the baby with the bathwater– just get back on track at your next meal. When I'm really being conscience of what I'm eating on a regular basis, even these little wobbles don't add up to anywhere near 20 percent.
Eating better makes you feel better, and when you feel better you have energy to conquer your goals — for me, that's new yoga poses, obstacle course races, marathon running and more. Better food starts with simple, fresh ingredients free of artificial preservatives, sweeteners, colors and flavors and other nasty stuff that requires a chemistry degree to pronounce – that's why I love to work with organizations like the Texas Beef Council, the National Watermelon Promotion Board and Litehouse Foods.  Recently I found out that Panera Bread is tidying up their already pretty darn clean menu.  I've always enjoyed stopping into this casual spot for a quick meal after the gym, with the kids for a healthier lunch, and even to pick up salads to-go for a busy weeknight dinner.
Panera has always been a more mindful solution than grabbing burgers and fries at a drive-through, they are known for seasonal ingredients, whole grains and well-balanced plates (would you like an apple with your sandwich?!).  Also, I've always appreciated the transparency about each menu item's calorie count and nutritional information. Well, the good just got better and most menu items including salads and dressing are made without artificial sweeteners, colors, flavors and preservatives. The company created a No-No List including chemicals, additives, high fructose corn syrup, and artificial trans fats, etc. (more than 150 ingredients in total) and is currently in the process of removing all of these from their offerings by the end of 2016. I've put all the no-no ingredients in a graphic for you to print out or pin.
Yesterday, I enjoyed a Strawberry Poppy Seed and Chicken Salad for lunch – it was really too pretty to eat, but I did! It was topped with chicken raised without antibiotics, romaine, fresh strawberries, blueberries and pineapple, mandarin oranges and pecans with fat-free poppy seed dressing with no preservatives or funky stuff.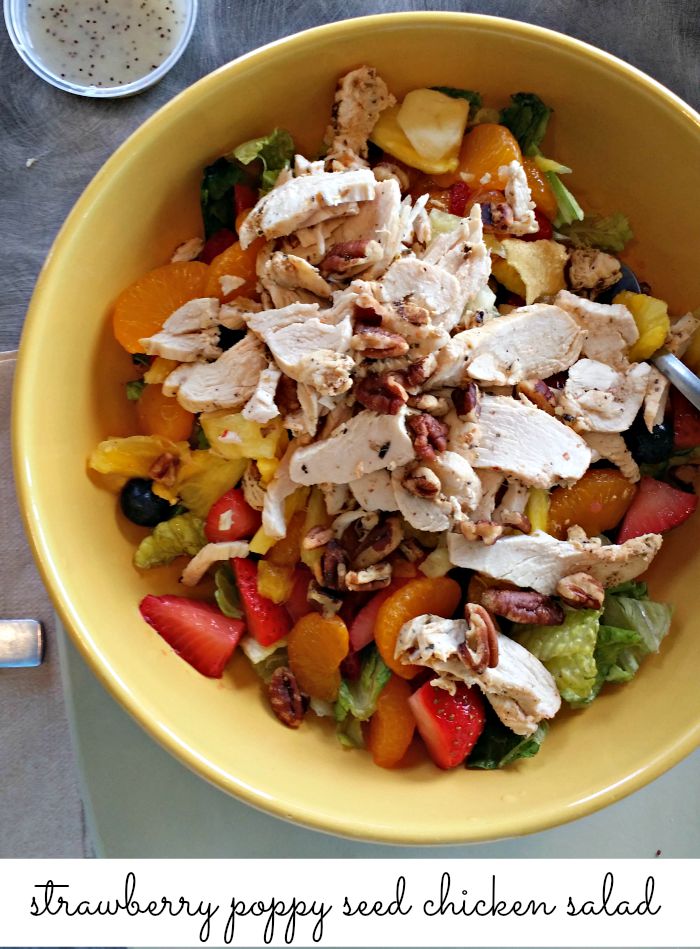 The entire full-sized salad has just 350 calories and yet 29 grams protein – now that's a lean and mean deal! They have lots of other equally delicious and nutritious options like the new Power Kale and Chicken Caesar topped with handmade Parmesan crisps.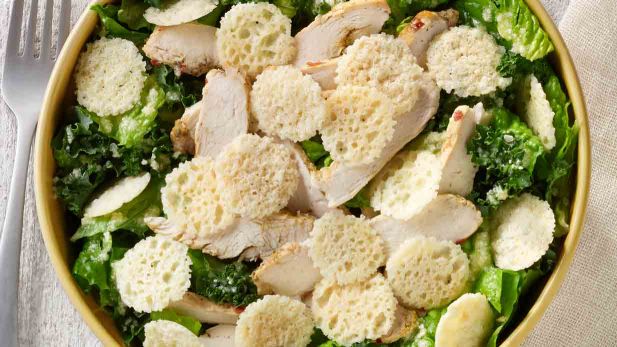 What do you think about the "80/20 Rule" ? Have you ever been to Panera?  What is your favorite menu item to order?