What do you eat when you're having a snack attack?  I'll be honest and say that I WANT and occasionally DO reach for candy-coated chocolates or buttery, salty popcorn when my tummy starts talking (sometimes explicatively). But this is not the way to feeling good for the remainder of the day, protein rich snacks are the way to go and I blog about this all the time – and try my best to walk (and eat) the talk at least 90% of the time.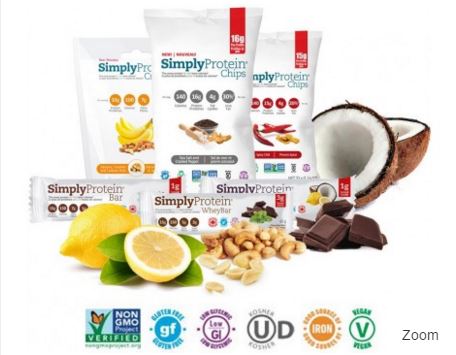 One brand I loveee, love, love is Simply Protein – and I'm sharing this addiction (keep reading to the bottom of the post). Simply protein makes a flavorful array of bars and snacks that are packed with energy-sustaining, muscle-making protein – my energy level typically stays even without sugar rushes or crashes for about 3 hours.
The name Simply Protein just says it all. Well, almost ALL – with flavors like Banana-Caramel-Cashew, Cocoa-Raspberry and BBQ Tomato, maybe they should be renamed Simply Delicious Protein!  In addition to being high in protein, all products low sugar, gluten free and they contain no artificial sugars – most products are also non-GMO, high in fiber, high in iron. These are the perfect protein snacks for everyone including athletes, busy moms, children, diabetics and others with special dietary needs (some products vegan and kosher).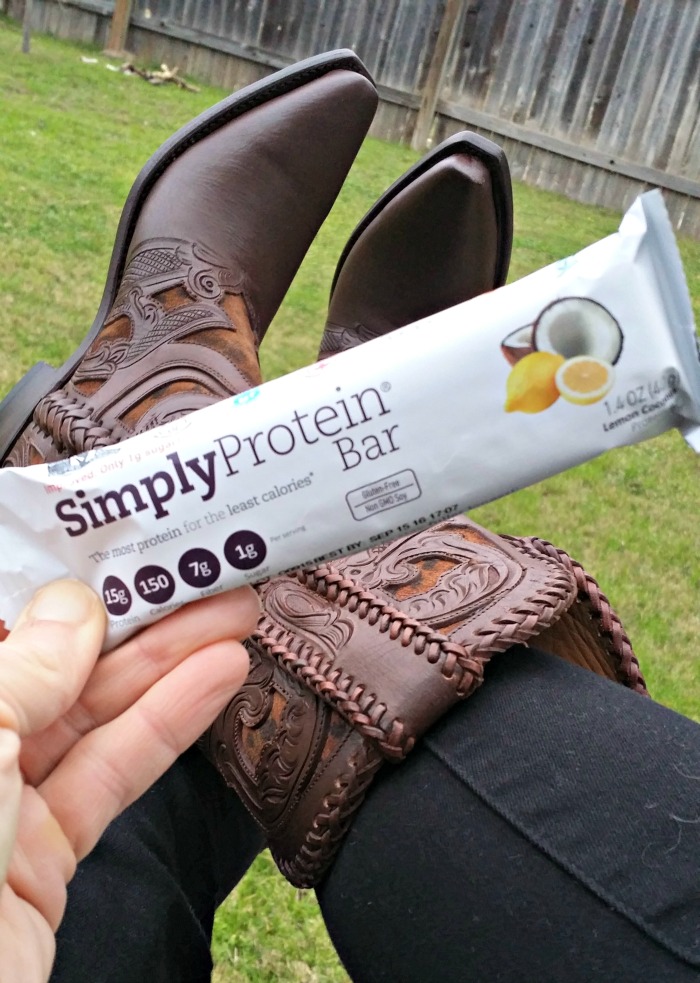 Simply Protein makes lots of yummy protein bars in different flavors and formats – there is something for everyone, including Kid's Bars! I have a special place in my heart (and gym bag) for the Lemon Coconut Protein Bar – it's a zesty way to refuel with the protein my muscles need to mend after a workout or intense run.  Plus, the lemon and sweet coconut in a crunchy bar takes the edge off my sweet tooth. Each of these 150 calorie Lemon Coconut bars has only 1 gram of sugar, balanced by its 7 grams of fiber and 15 grams of protein.
Here are the Lemon Coconut Protein Bar details so you can get an idea of the nutritional quality.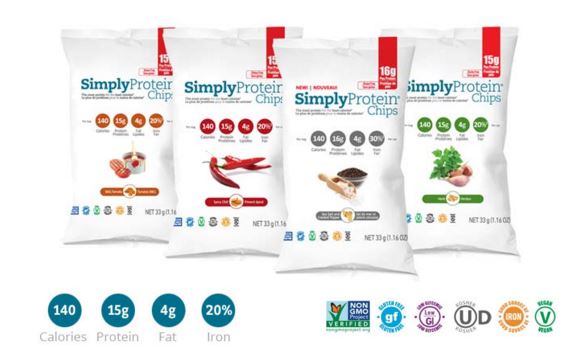 Another Simply Protein product I can't resist is a bag of the Savory Protein Chips. Baked with real ingredients and 15g of protein, I stay fuller longer and my energy is sustained throughout the day – such a better choice than hitting the vending machine.  Four flavorful choices to choose from, but I must say I crave the Spicy Chile Protein Chips with their smoky, peppery profile. For just 150 calories per bag and 15 grams of protein and 20% of daily iron, these are a smart choice for snacking — I always pack a bag when travelling (so I don't get the airplane hangries)! Also, they make excellent croutons!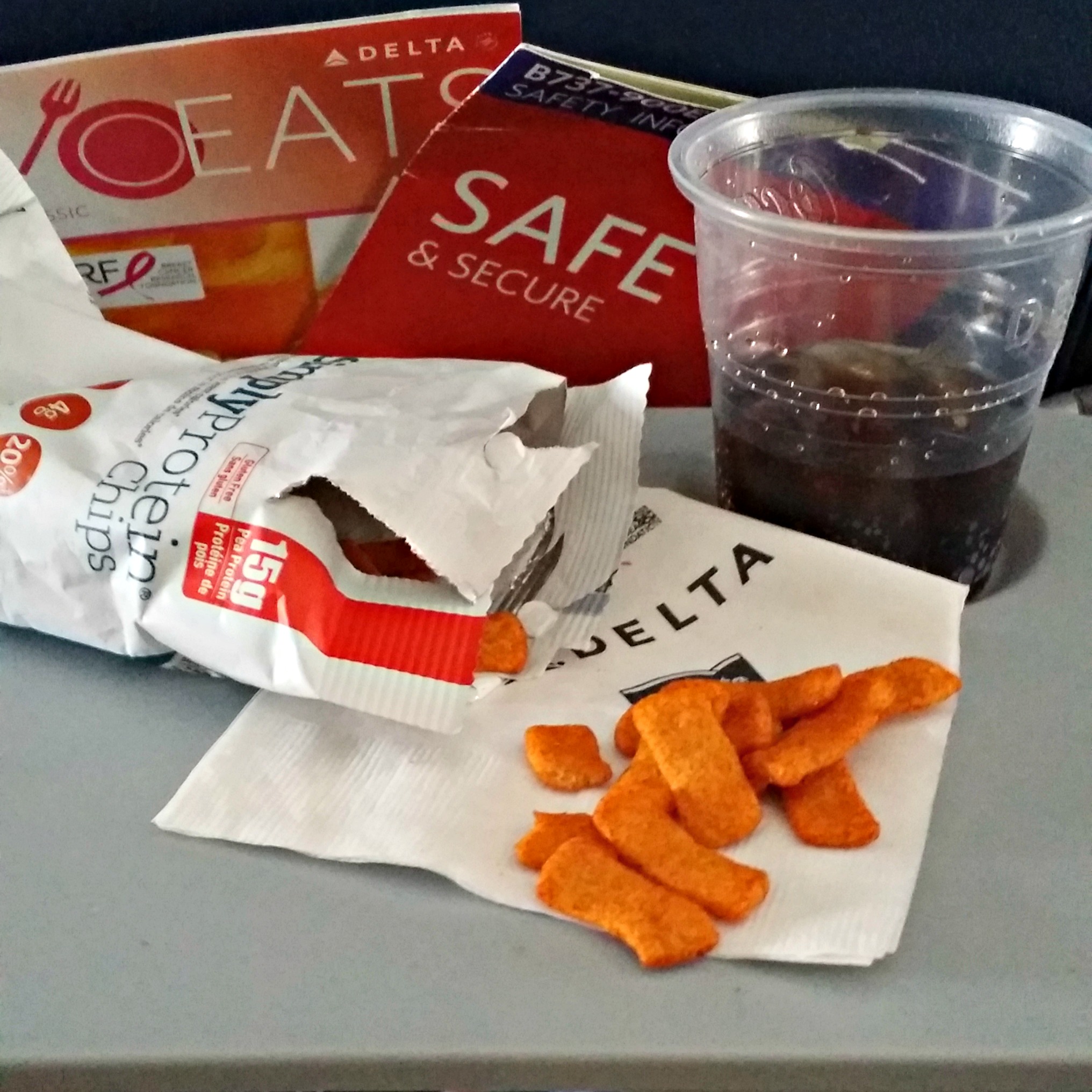 You'll want to enter the giveaway for a box of the Spicy Chile Chips (12 per box) and case of Lemon Coconut Protein Bars (15 per box) – but go ahead and stock up in the meantime. Right now, there is a New Year's Special where you can save 10% on orders under $75, save 20% on orders over $150 and save 15% on orders between the two (details on the site).  Too many delicious sounding choices to choose from? Try a sample pack before you commit to a large order – you get to taste all of the best-sellers.
a Rafflecopter giveaway
I am a Wellness Ambassador for Simply Protein who is the sponsor of this giveaway, however all opinions and enthusiasm are my own.