As a food and fitness blogger, it's fun (and sometimes filling!) to test out all the new products that get sent my way.  I'm sharing the best from the last couple months (and some perennial favorites) along with any discount codes I might have. If I've listed it here, it gets legitimate thumbs up from me – other stuff gets tossed into the "if you can't say anything nice, don't say anything at all pile."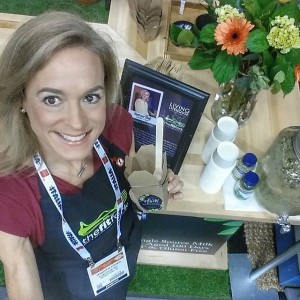 Litehouse Foods Organic Vinaigrette– I develop recipes for this awesome employee-owned company based in Idaho – they have delicious, healthy products ranging from artisan cheeses to Greek yogurt based dips and freeze dried herbs sold all over the US. Right now, I'm really digging their updated organic line which includes new flavors like two of my favorites — Organic Rosemary Balsamic and Organic Ginger Honey. Look for these in the refrigerated section of your produce department, purchase online or enter to win my GIVEAWAY for Five Free Litehouse Foods product coupons (use them on anything they make, not just the dressings – enter at bottom of post).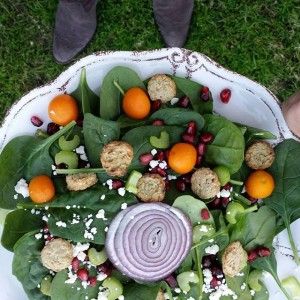 Somersaults Sunflower Snacks – Available in sweet and savory flavors, these yummy little crackers are made mostly of sunflower seeds and offer up healthy fats, protein and vitamin E. My favorite way to use them is as a crouton alternative on my #BombAssSalads !! Use NEWFAN10 to get 10% off your order.
Nuttzo Nut & Seed Butters –  My nutty shines through, Nuttzo has named me a VIP Ambassador for their organic and non-GMO Nut & Seed Butters. This stuff is so good, you'll want to spread it on everything – or just eat right out of the jar. Save 20% on purchase with discount code FITFORK-20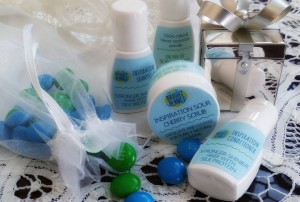 Bright Planet – There is so much to love about this small, woman-owned bath and skin product company – not only are there eco-friendly, human and organic products wonderfully pampering (loved the scent), but they also are mindful of their place in the bigger world. For example, for each purchase made, Bright Planed donates two healthy meals to children in need. Get Bright Planet on Amazon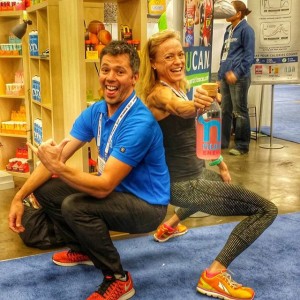 Nuun Hydration Tablets – This is not your standard Nuun Ambassador shoutout – I've been on the team for years, and am so happy to report that just recently the formula has been improved!  They've added non-GMO sourced dextrose to help body absorb fluids more efficiently (still keeping under 1g sugar), using only clean ingredients such as plant-based sweeteners, and are gluten, dairy and soy free and given a "Clean Sport Certification" by Informed Choice. Use code NUUNAMBASSADORFRIEND at checkout to receive 20% off order.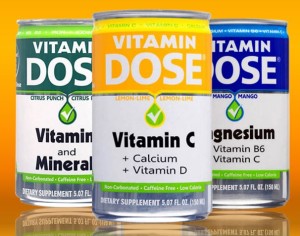 Vitamin Dose Beverage – I don't know about you, but I hate swallowing pills. That's why I was all over these little specially blended cans of drinkable vitamins. They are non-carbonated, caffeine-free, low-calorie and taste good too.  Get your Vitamin Dose on Amazon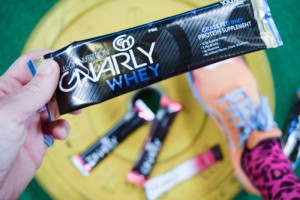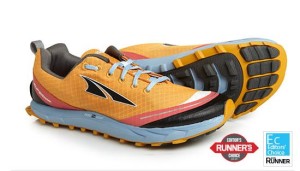 TsaGnarly Nutrition – I am a protein powder nerd, I love trying all the new ones I find. Totally into the "Chiseled Chocolate" Grass Fed Whey Protein Supplement. It's made with quality New Zealand Whey (happy cows there, I guess) and offers 12.5 g protein along with BCAAs, Glutamine and no artificial anything. Also, other full-on sports nutrition products including some vegan stuff.  Get Gnarly on Amazon
Superior 2 from Altra Running – Okay, disclosure, I'm an Ambassador and admitted junkie of their super light and flash-fast The Ones 2.5 (and all previous versions!). So, it took the color golden yellow and the promise of "more grip and less weight" to get me to try the award-winning trail shoe that everyone's raves on. I was looking for something that was still light on the feet, take me from trail running to gym and me obstacle course appropriate – score!  Get Altra Superior 2 on Amazon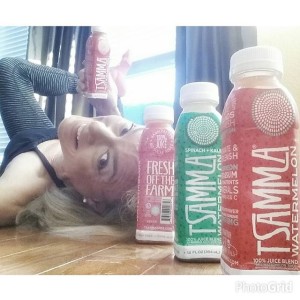 Tsamma Juice — Tsamma Juice from Frey Farms makes me swoon plus, it's another woman-owned biz. Everyone knows what a huge watermelon fan I am (for both healthy recipes and sports performance benefits). It's so awesome to have access to sweet, yummy handcrafted watermelon juice during the middle of winter – look for it at your grocery store in the produce section, Costco or buy online.
 
Have you tried any of these health and fitness products? What are you favorite new finds? Please share in comments! XOXO – Jennifer