This "Flavor Your Adventure" post is sponsored by Blue Diamond Almonds. For more snack ideas to "Flavor Your Adventure" this summer, visit Blue Diamond Almonds on Facebook , Twitter, and Instagram ."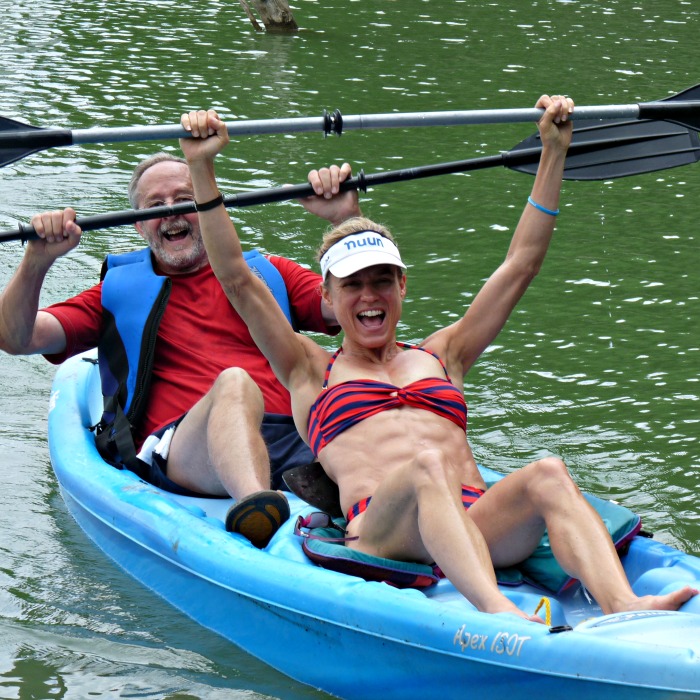 I love everything about the lake and am so lucky to be surrounded by so many bodies of water where I live! I'm an active, warm-weather loving person, so naturally, all the sports that a lake welcomes get me excited – I'm  a happy girl on a waterski, wake board and stand up paddle board or rowing around in a kayak for a friendly race or to explore unchartered territory.  I also like to take a trail run around the lake and then jump in to cool off! And, when I need a break, there's no lack of relaxing choices — fishing, floating or snoozing in a hammock.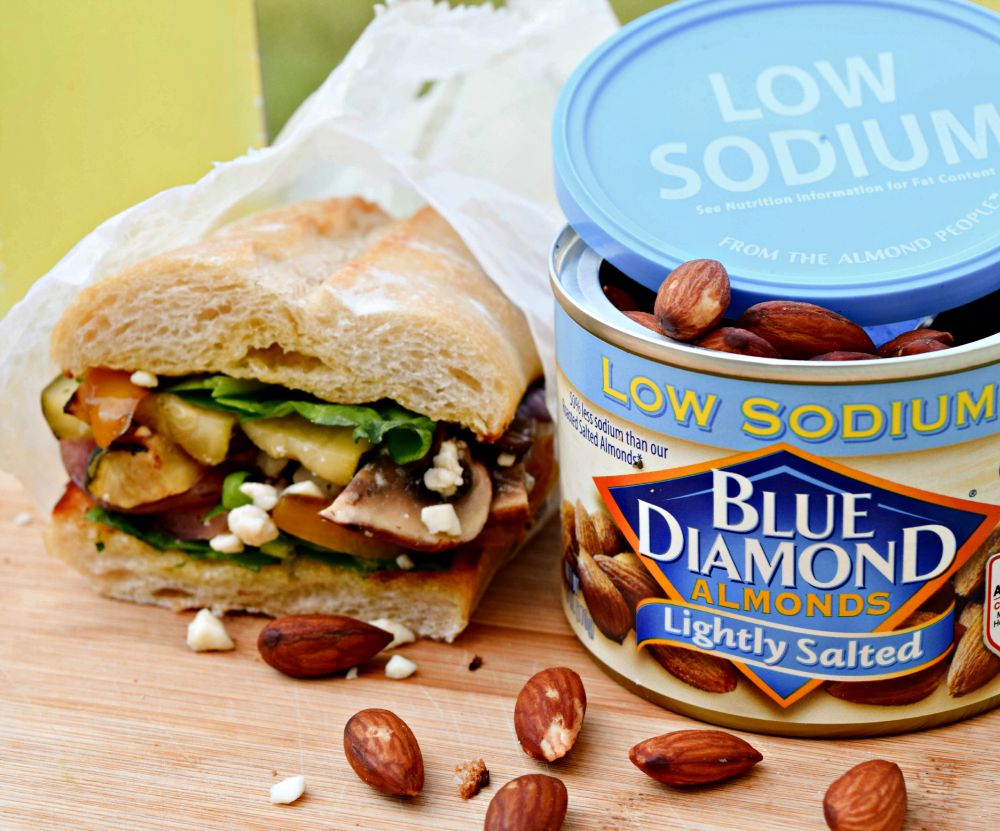 Staying fueled up for a busy day in the sun requires balanced meals and healthy snacks – and, of course, it should all taste fantastic and be easy to tote around!  Almonds are probably my favorite way to flavor an adventure – these versatile nuts are packed with vitamins, minerals, antioxidants and heart healthy fats.  Almonds are one of the most abundant sources of protein, fiber, calcium, niacin and vitamin E when it comes to tree nuts.  I'm a fan of getting enough protein throughout the day to keep my motor running and almonds never fail – a one-ounce serving (about 23 almonds) adds an extra six grams of protein along with heart healthy fats to my meal or snack. Research has shown that the fats and protein in nuts curb hunger longer that other food choices, leading to less mindless snacking and overeating throughout the day.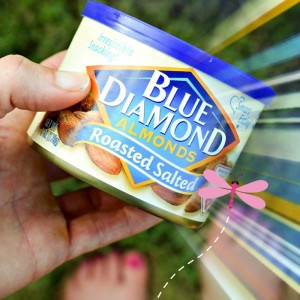 Blue Diamond Almonds come in so many different flavors that my taste buds never get tired, but honestly, the lightly salted roasted almonds are perhaps my favorite – simple and just enough salt without being overpowering!  The six-ounce cans are sized just right for taking down to the dock and sharing with family and friends – plus, I appreciate that almonds are a snack that needs no refrigeration. There is NO way I'm putting my snack in the same cooler where my husband keeps the finishing worms!
Have you spent time on the lake this summer? How are you flavoring your adventure? Are you a simple salted nut person or do you like flavors that are bold and exotic? Please share in the comments – XOXO, Jennifer