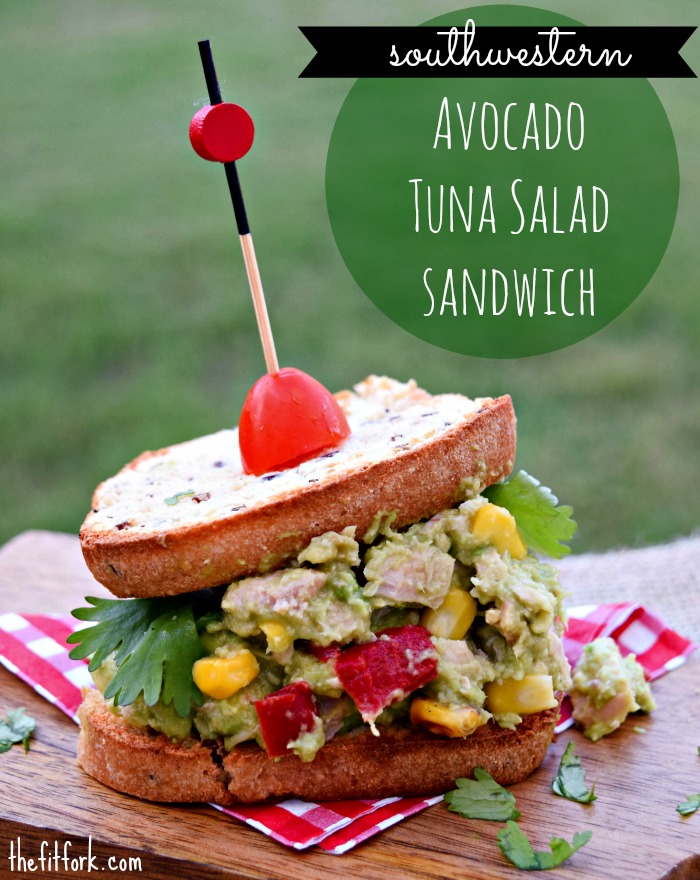 Here I am talking about protein again, but eating enough quality protein is serious business if you want to optimize your body for performance. As competitive runner, CrossFit enthusiast and yoga dabbler myself, I'm always looking for ways to make my motor run and recover more efficiently – and eating enough quality protein spread evenly throughout the day helps sustain my energy so that I can perform to meet (and sometimes exceed) my expectations. And, a protein-rich snack consumed within 30 minutes of an intense workout or run helps my muscles repair so that I'll be raring to go for my next effort. Check out my recent post that talks about how much protein to eat and when.
Adding canned tuna to any meal is an easy (and inexpensive) way to get that necessary serving of protein along with other essential nutrients you need for optimal health and wellness. Bumble Bee® Solid White Albacore Tuna in Water contains 13 grams of protein and 0 grams of fat per serving, along with essential Omega-3 fatty acids. Bumble Bee®  is a tried-and-true canned tuna product I also feed my always-hungry teenage boys, and I appreciate how the company is sharing the message that seafood, tuna  and other fish are family-friendly ingredients in a well-rounded, wholesome diet  –   Tuna Mind…Tuna Body…, Tuna Soul…Tuna Strong™.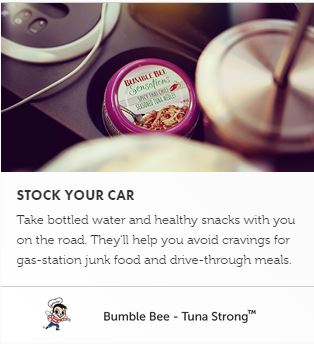 If you're really on the go (just heading to the gym or office or road-tripping across the country on vacation), Bumble Bee®   is perfect for travel. You can just pop open a can, pouch or snack pack, squeeze on some lemon and enjoy. Pair with some fruit that you've stashed in your briefcase, gym or carry-on bag and no longer will you worry about how to get a clean-eating meal from a vending machine, drive-thru or airport food court.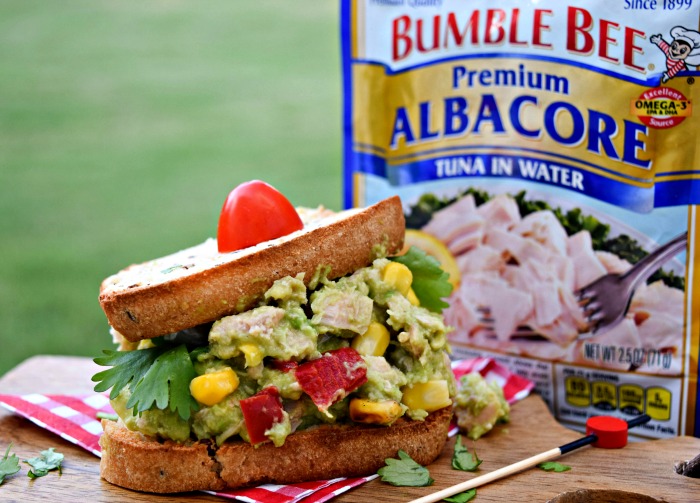 However, if you have just 5 minutes of prep time, you are going to go love my delicious recipe for Southwestern Avocado Tuna Salad.  It features flaky while albacore mixed with mashed avocado, a healthier swap for mayonnaise – this keeps the recipe rich and creamy but with mostly heart-healthier, good-for-you unsaturated fats. I serve on paleo or low-carb bread, or the way my mom used to do tuna salads – in a scooped out tomato bowl. The Southwestern Avocado Tuna Salad is also a winner wrapped up in lettuces leaves, a whole grain tortilla-style wrap or even popped atop a pile of scrambled eggs.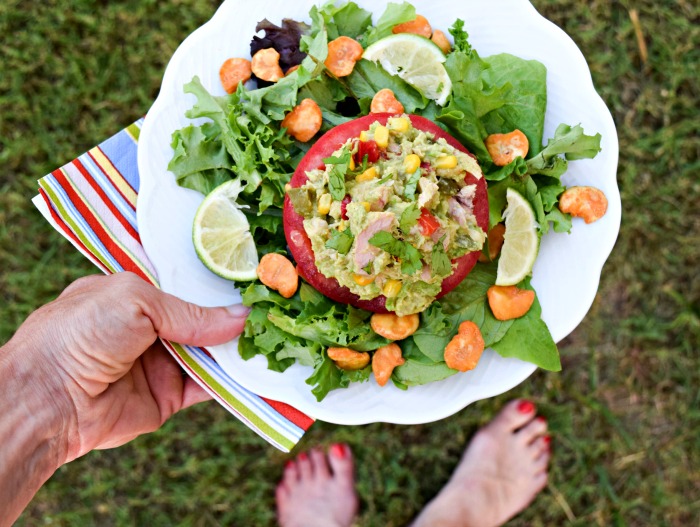 Southwestern Avocado Tuna Salad Recipe
1 large ripe avocado

1 large lime, juiced 

1 teaspoon garlic salt

1 cup thawed "southwest blend" frozen corn

2 (2.5 ounce) pouches Bumble Bee Albacore Tuna  
In medium bowl, mash together peeled, seeded avocado with lime juice and garlic salt. Stir in thawed southwestern-style corn and tuna (that has been flaked with fork) until combined. Serve over salad, in tomatoes or on bread. Serves 2 -3.
So, what are you waiting for, get Tuna Strong! Follow Bumble Bee®   on Pinterest for a seemingly endless collection ways to use canned tuna in recipes and other helpful nutrition tips. Or, check them out on Facebook and Twitter.
What is your go-to way to eat canned tuna?
This post is sponsored by FitFluential on behalf of Bumble Bee.