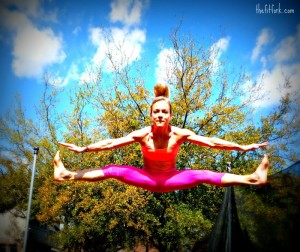 Last year I discovered Tommie Copper, a fabulous fitness wear brand for all my active endeavors like running, CrossFit, yoga and jumping around on the trampoline like a fool. Tommie Copper was founded in 2010 as a natural solution for reaching peak performance by speeding along muscle and joint recovery through compression. Whoohoo, I love me some compression! The unique hook of Tommie Cooper is that their compression and active fit (not so tight) lines of performance apparel are fashioned from fabric infused with high density activated copper. Not only does the proprietary copper fabric serve as an anti-bacterial agent, it also releases ions which may help reduce harmful oxidants in the body.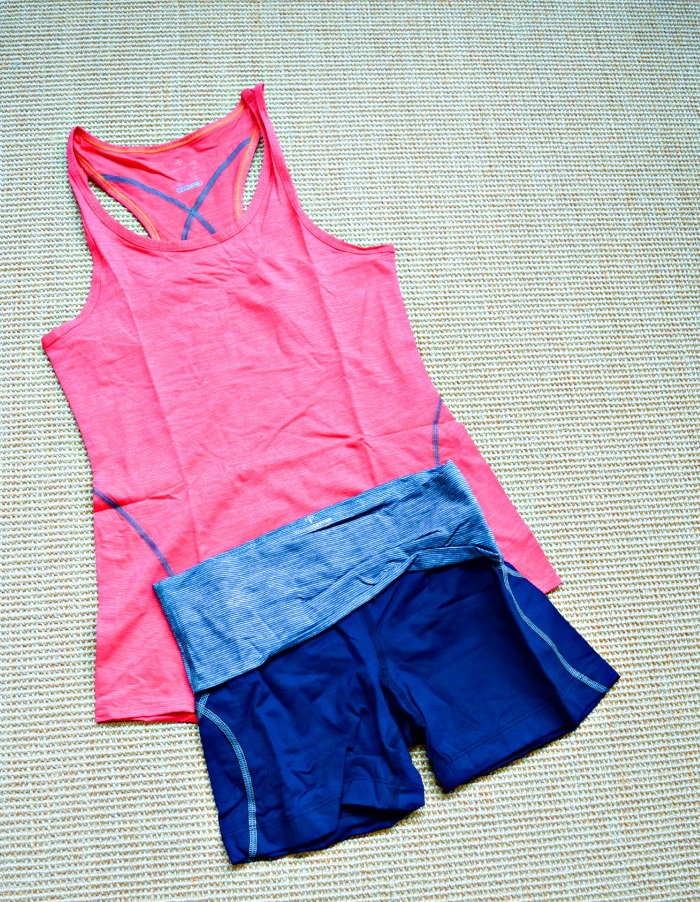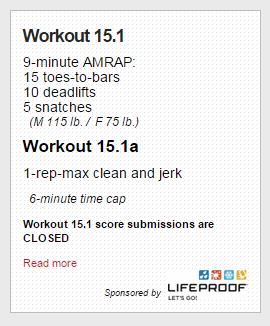 Recently they sent me an outfit to wear for one of my WODs in the CrossFit Games Open. It was so cute that I naturally had to wear it on the first workout, WOD 15.1.  This workout was a 9-minute AMRAP (as many rounds as possible) of 15 toes-to-bar, 10 deadlifts and 5 snatches. I won't get into the nitty-gritty details of strategy, but the quick story is I decided to do the "scaled" workout because this skinny chick could not handle the prescribed 75lb snatches. If I couldn't even do one, it meant I'd have to stand there and watch the clock run – it happened to me in one of the workouts last year. So, instead I strategically decided to do the scaled version with slightly lighter weight and go for max reps – and I did get a lot!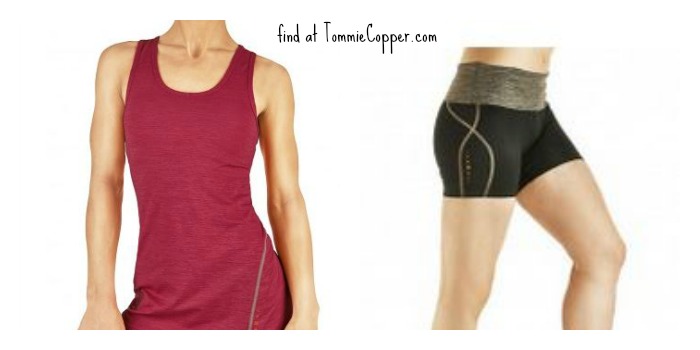 I was so happy to have the Performance Compression Fold-Over Shorts on to give me some extra support around my core and keep the lactic acid rushing in as a knocked out 74 deadlifts and 35 clean and jerks in that 9 minutes (not to mention the bar work). They were so comfortable, no rubbing on the ergonomic seams at all and the super wide waist band folds over as low or as high as needed for extra compression. I stayed in them for a couple hours afterward for recovery! The Performance Active Fit Racer Back Tank is also a winner, I've worn this top before in white and it's one of those light, quick-drying tops you don't even notice you have on (that's a good thing) and the pomegranate heather color is so pretty!
GIVEAWAY!!!!!! 
I'd love for one of you to try one of the products from the Tommie Copper line (they also have men's stuff for the guys) and I'm giving away a $50 gift code. Please enter through the Rafflecopter app below.
This post and giveaway is sponsored by TommieCopper.com. However, they did not tell me what to say or how to say it; all opinions and comments are my own.