Strawberries, blueberries and blackberries, oh my! With the season turning warmer, berries are finally starting to have a delicious ripe flavor. Nothing worse than a middle-of-winter, unripe, white-bellied strawberry, am I right?! I've been known to put a berrry or two atop my salads so I came up with this beautiful Triple Berry Red Quinoa Salad to take advantage of a bounty of berries.I think you'll love it as a light lunch or side dish; in fact, you could even make a heartier meal of this salad by adding some shrimp, fish or other lean protein. Actually, the recipe starts off with a pretty decent amount of protein thanks to the red quinoa. Quinoa is an ancient grain that is not only high in protein (14g per serving) but also a good source of dietary fiber (7g per serving), plus it is gluten-free and popular with vegetarians and vegans. Oh, and it's easy to store, easy to cook and has a satisfying crunch.
Triple Berry Red Quinoa Salad Recipe
1 cup red quinoa
2 cups water
½ teaspoon salt
1 pint strawberries
½ pint blueberries
½ pint raspberries
¼ cup minced red onion
2 Tbsp minced fresh jalapeno
½ cup Raspberry Lime Vinaigrette*
2 ounces crumbled feta cheese
Add quinoa, water and salt in medium pot, bring to boil. Cover and let simmer for 15 – 20 minutes, or until all water is absorbed.
Spread out cooked quinoa on baking sheet and set in refrigerator for 15 minutes for quick cooling.
Meanwhile, wash, drain and dry berries. Chop strawberries and cut blackberries in half if they are large.
In large bowl, add cooled quinoa, berries, red onion, jalapeno and dressing (*see note about dressing below); stir to combine.
Serve sprinkled with feta cheese.
Leftovers may be stored in the refrigerator for 2 – 3 days.
*I love the convenience and taste of Litehouse Food's Raspberry Lime Vinaigrette – it's also a certified organic product and I've noticed that it's one of the dressings (out of their dozens) that most stores stock.  If this is not available in your area – order online!  Or, make fresh by blending ½ cup fresh or frozen berries with ¼ cup champagne vinegar, ¼ cup fresh lime juice and 1 tablespoon honey. After this mixture is pureed, slowly blend in ¼ cup canola oil and continue blending until emulsified.
By the way, I got yet ANOTHER kitchen gadget when out shopping the other day, I just can't help myself. This little "berry keeper" preserves the freshness of delicate raspberries, blueberries, strawberries and other small fruits (or veggies), meaning no more rotten waste. The inside stackable tray layers berries to keep them from bruising and also serves as a handy little colander.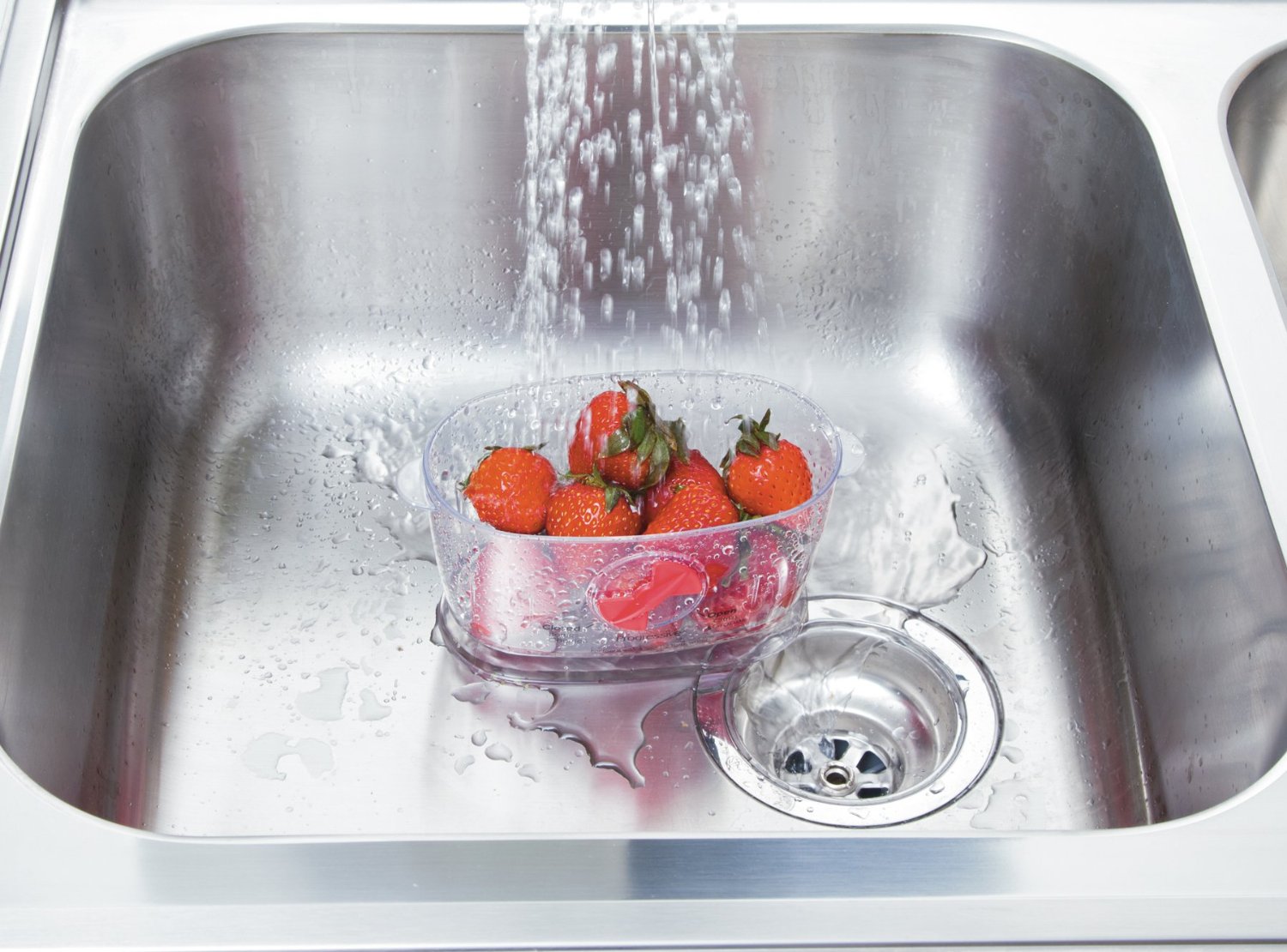 Resealing lids attach to the top and bottom so that moisture can be drained from either end. The dial on front is an adjustable vent that regulates air coming in and out of the container and extends the edible life of produce – a guide tells whether it should be open or shut for each specific fruit.  Anyway, I highly recommend this kitchen gadget and I don't ever expect it will be stashed in my junk drawer with the regrettable impulse buys.
Okay, my parting share for the day is a workout I created for Core Power Protein Shakes.  It's an outdoor workout you can do at the beach or really anywhere. The beach is my all-time favorite place to be and I hope that when I grow up (or retire), I get to relocate to a tropical island!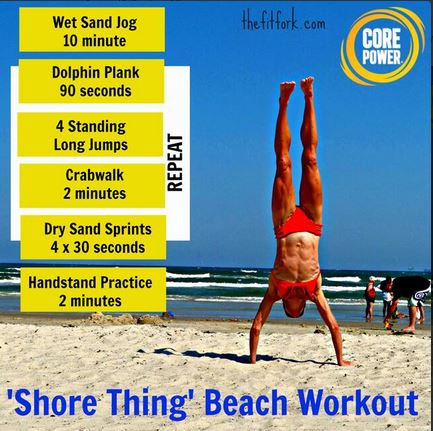 So, what is your favorite exercise to do on the beach (lifting a cold drink doesn't count)?