Yesterday morning's run began mild and balmy; the thermometer read 71 degrees as I headed out the door for my 12 mile route around the neighborhood. At mile 8, as I rounded the corner, a startling blast of crisp air hit my body and by the time I made it home, the temperature had fallen 25+ degrees and the rain was falling. And, this morning, it is well below freezing – boy, how things can change and change fast!
However, one thing that never changes is my body's need for healthy fuels to function optimally. Eating lean meats, an abundance of veggies plus fruit and whole grains keeps all my systems humming along and ready to face whatever the day (and weather) throws my way.  The menu at my house is a lot like the Mediterranean Diet I recently covered for Litehouse Food's blog, Litehouse Living.
Instead of being a short-term "diet" in the "must lose weight" sense, the Mediterranean Diet is a healthy-eating lifestyle that promotes fresh and flavorful foods with long-term health benefits. A reduced risk for cardiovascular disease has long been touted as a perk of following this approach to eating, but new research, as reported in the Annals of Internal Medicine (2013), shows the Mediterranean diet can help middle-age women increase their lifespan, avoid physical and cognitive impairments, and reduce the risk for other chronic illness common in older age.
I created a vibrant and vitamin-packed recipe for Mediterranean Marinated Fennel, Carrot & Olive Salad that I know you will love  — grape tomatoes and kale are also part of the healthy mix.  Also, this fresh salad is topped with a red wine and olive oil dressing, two ingredients that are embraced by the long-living residents of Greece, southern Italy, Crete and other areas bordering along the Mediterranean sea. These wise folks would also suggest to sit back and enjoy your meal with family and friends — strong social connections help you to live longer, as well!
 Fennel, Carrot and Olive Salad Recipe
4 fennel bulbs sliced thinly
8 large carrots sliced thinly
1 pint grape tomatoes
1 red bell pepper cut into matchstick strips
1 cup pitted whole green olives
1 cup chopped kale
1 teaspoon fresh chopped Basil
1 teaspoon fresh chopped Thyme
2 teaspoon fresh chopped Parsley
2 ounces olive oil
1 ounce red wine vinegar
1 tablespoon honey
1 tablespoon lemon juice
salt and pepper to taste
1. Add fennel, carrots, tomatoes, red peppers, olives and kale into a large, non-reactive bowl; toss together.
2. Sprinkle vegetables with basil, thyme and parsley; lightly toss.
3. Make a red wine dressing by placing olive oil, red wine vinegar, honey, lemon juice in a jar; shake until emulsified. Add salt and pepper to tastes. Pour over vegetables and stir until coated.
4. Cover and place in refrigerator for at least one hour, or overnight.
5. Serve as a side dish or on a bed of lettuce for a larger salad.
Serves 6
This salad is perfect served as a side, but you could also top it with the lean protein of your choice. I think grilled or oven-roasted shrimp would be fantastic.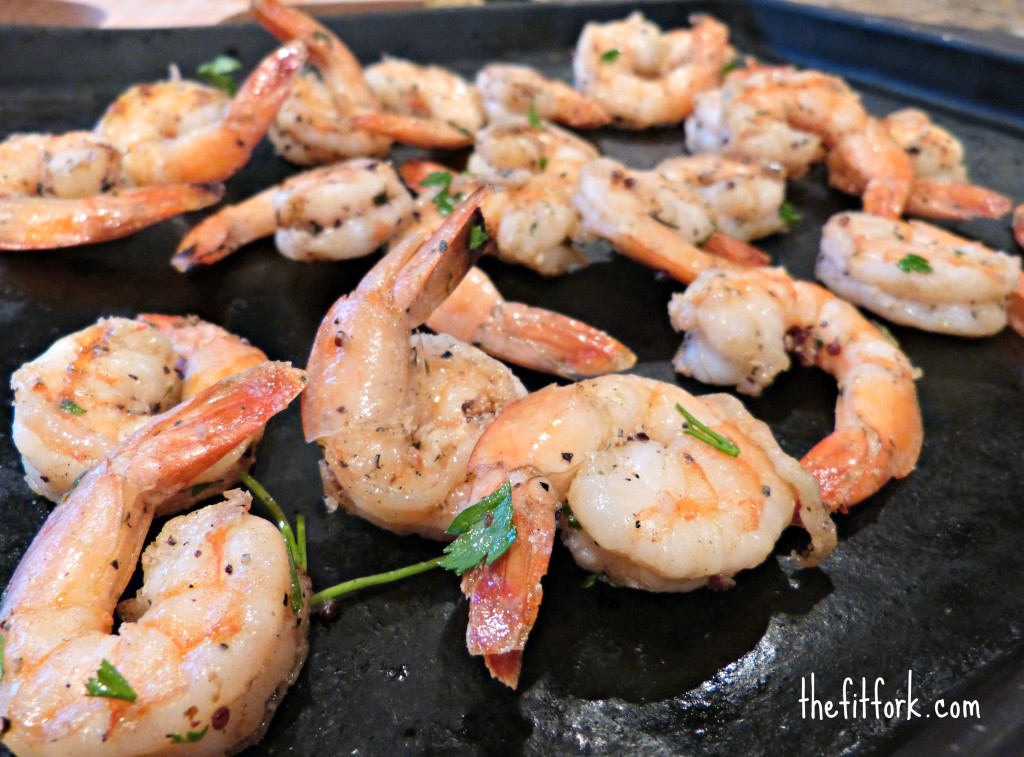 It's simple and speedy to roast shrimp in the oven. I do this frequently for entrée salads such as my Pomegranate Jicama Salad. First, preheat the oven to 400 F degree. Next, peel and devein the shrimp, leaving the tails on. Place shrimp on a sheet pan with olive oil, salt, and pepper. Stir shrimp around a little to coat them in oil and then spread in a single layer. Sprinkle with the herbs and spices of your choice. Finally, roast for approximately 8 minutes, just until pink and firm and cooked through.