It's almost National Watermelon Day (Aug. 3rd), there is no way that I could let this special day of summer slip by without sharing how I've been celebrating with my favorite fruit all year.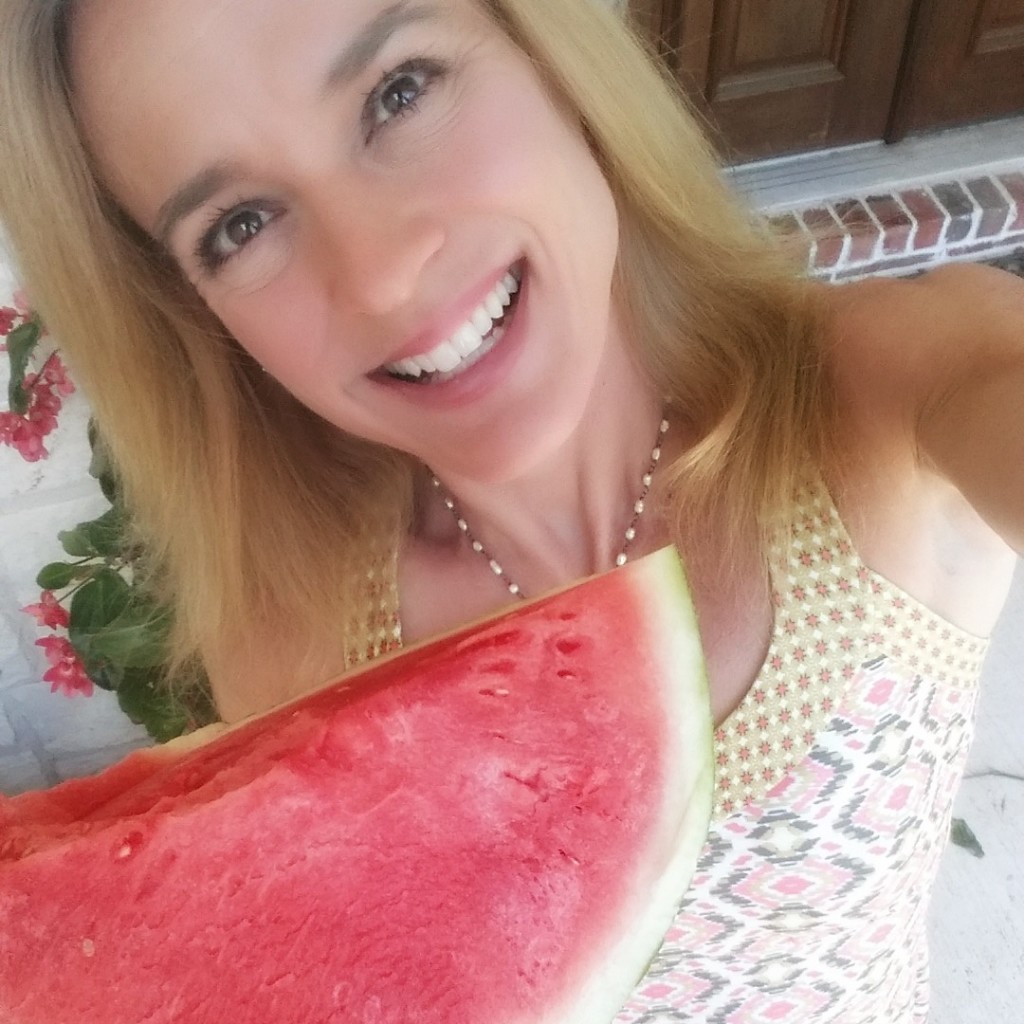 Read on for all the juicy details about my #LivingOnTheWedge. . . I think you might be surprised.
First, as you could probably guess, I can't step down from a challenge and gave into the social media pressure to crack a watermelon open with the might of my legs. This, errr, interesting idea came to fruition when friends and even casual Instagram acquaintances began messaging me videos of successful attempts and egging me on. I didn't want to let people down, but really – have you noticed my skinny legs? I tried and tried, gave it my best shot, yet still couldn't even get a hairline crack in my melon. Later, I received great tips on how to get the job done and am planning a rematch with the #WatermelonChallenge soon!

Maybe a month later, the gauntlet was thrown down again with the #WatermelonDressChallenge . I made a little summer outfit out of the adorable little Organic PureHeart® Mini-Seedless Watermelons.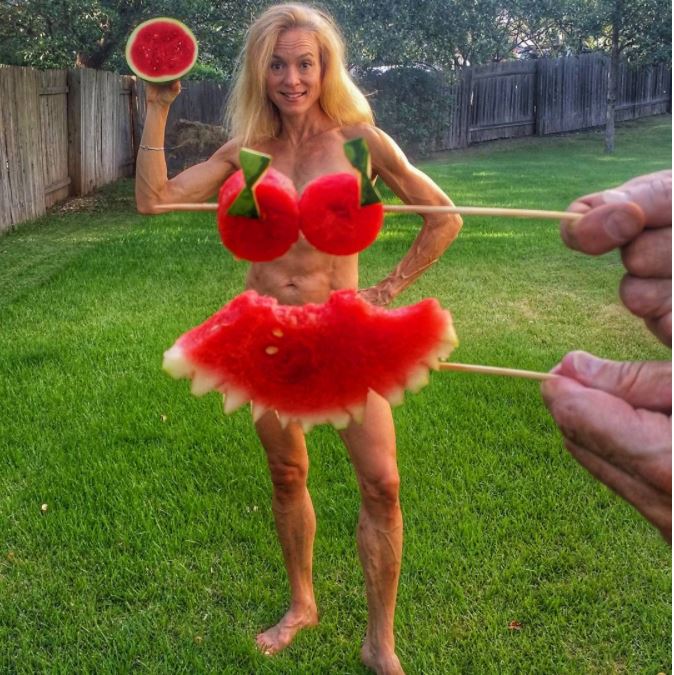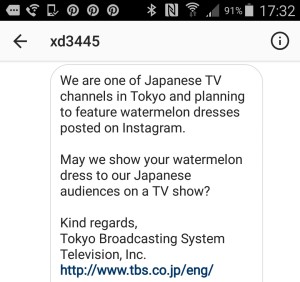 It caused quite a sensation on Instagram with nearly 700 likes to date and an inquiry to use the photo in a television news segment in Japan.
Of course, there has been plenty of watermelon eating and recipe creation. By my calculations, this family of 5 (of which one is strangely NOT a fruit eater), we have polished off about a dozen large seedless watermelons so far this season. Honestly, I feel that we are a bit behind schedule!
Watermelon Tomato Jicama Salad with Tajin Honey Dressing is one of my favorite recipes shared this year. This lycopene-rich toss of summery produce is kicked up even more with a vinaigrette-style dressing seasoned with chile-spiced Tajin seasoning and sweet honey. It's perfect for a picnic, pot luck or pool party!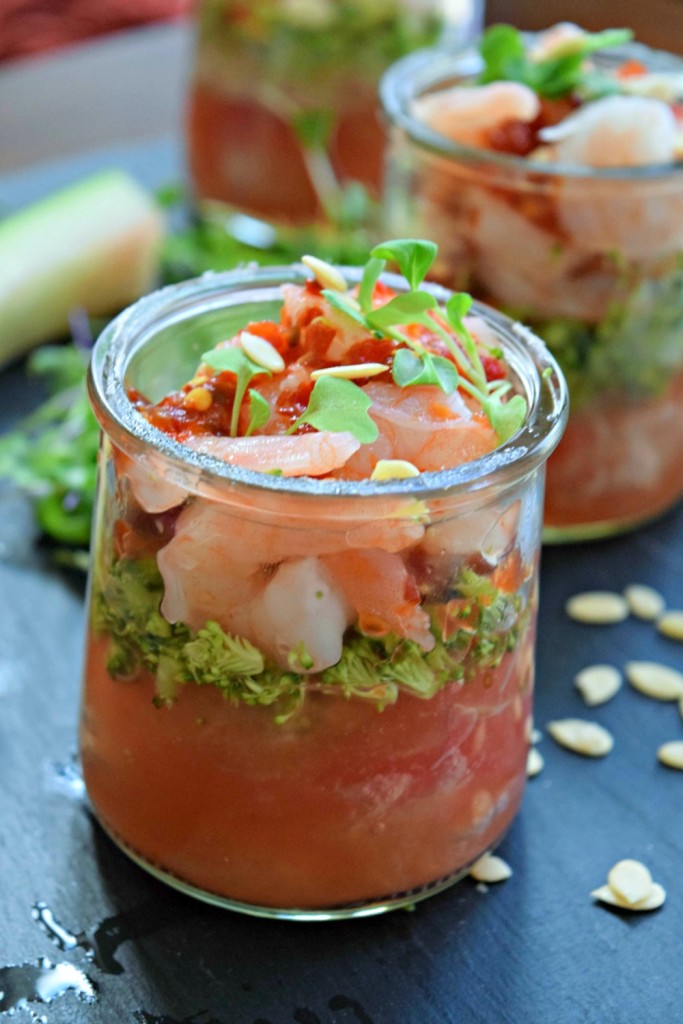 Also, I left no rind behind in the making of my Thai Style Shrimp & Watermelon Rind Ceviche. This year, Watermlon.org has been sharing ways to use the entire watermelon, not just the juicy flesh – you can drink the juice, eat the seeds and even the white part of the rind! This creative watermelon appetizer I made to support this initiative uses a vegetable peeler to shave the rind into long, noodle-like pieces. It's light, refreshing, low-cal and very yummy!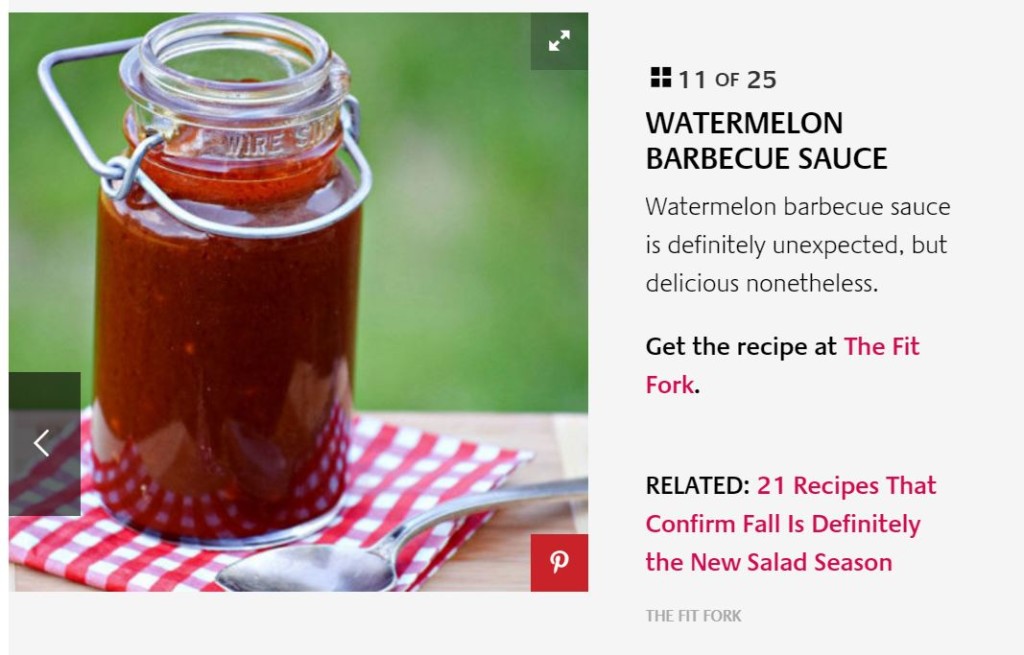 Also, my Spicy Watermelon BBQ Sauce was featured a few days ago in "25 Delicious New Things to do With Watermelon," at RedbookMag.com
Looking for a sweat session? I've got you covered with this fun workout and tips on how Watermelon Helps Running and Workouts

Even though, I live on the (w)edge when it comes to watermelon, today I think I will honor the watermelon by enjoying a simple slice "as-is." It's just such a healthy, hydrating treat for these dog days of summer.  I think we all have a special connection and memories revolving around this larger-than-life but down-to-earth fruit. There is nothing sweeter, simpler or more special!
Do you love watermelon? Have you ever used it in a recipe or eaten the seeds or rind? Do you eat watermelon year-round or just in the summer? Please share in the comments – XOXO, Jennifer